Meet Aksa and Fran, two STEM Graduates working at Edwards!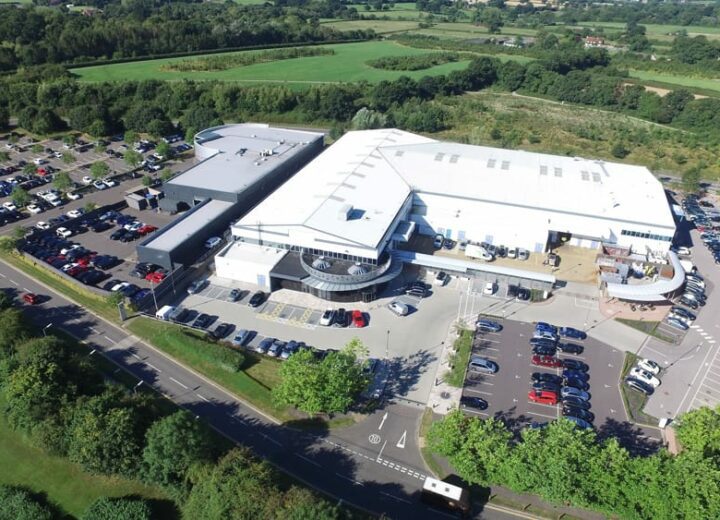 Meet Aksa and Fran, two of our STEM Graduates at Edwards who relocated to the Brighton area to take up new roles within our Global Technology Centre.
Hi, I'm Aksa and I'm on the IT and Business Graduate Programme. As part of my programme I rotate around different parts of the business to develop my IT Project Management and Business Analysis skills. I currently work in the Network team resolving various issues from across the globe. In networking no two days are the same and you don't know what could arise, which keeps things interesting! The best part of my role is being able to use the knowledge I gained from university and apply it to a global organisation, I also get to challenge my brain by using real live kit rather than test kit which is exciting! Development is key here at Edwards and I'm already being encouraged to work towards some of my professional certifications which will help me further my career. Before being offered the job at Edwards I went to a few different assessment centres and I realised that by being true to myself is what got me in the role I am today. You don't need a specific degree to join my programme but a passion for IT is a must!
Hi, I'm Fran and I'm on the Science and Engineering Innovation Graduate Programme. In my current placement I am working on the introduction of novel materials to support improvements in our range of scientific turbomolecular pumps. My day to day is focussed on conducting research, using specialist software and calculations to predict performance, analysing results to reach suitable conclusions and reporting key findings. I also meet with colleagues to discuss new ideas and share knowledge and I also get to engage with the early careers community. My role is exciting and each day brings new challenges to overcome and opportunities to develop my technical knowledge and soft skills such as communication, time management and project planning. I have been accepted into a community of like-minded individuals who are extremely welcoming, open to new ideas and eager to offer support wherever possible. If you enjoy problem solving, working in technical environments, expanding your knowledge and developing innovative ways to improve current practices, then you will fit right in at Edwards! You need to have a relevant Engineering or Science degree for my programme. Before you apply, consider what you want to gain from your career and what you can bring to the table!
Who are Edwards?
Vacuum is one of the hidden secrets behind many of the products we rely on every day. Edwards' products enable scientific research, food preservation and the manufacture of smart devices as well as preventing the release of hazardous gases into the environment. It's a fast-moving market with new applications emerging all the time, so we look for bright, innovative and passionate people to join our Graduate and Year in Industry Programmes!
At Edwards, you're empowered to explore opportunities and drive your professional development.  You'll have access to all the training, learning and assistance you need to become a specialist within your area of expertise. You'll work on a broad range of exciting, real-world projects that will transform the way we live, work and communicate.  To find out more or apply for any of our Graduate or Year in Industry vacancies, please visit our Early Careers website and search "graduate" jobs.