Employing international students (Australia)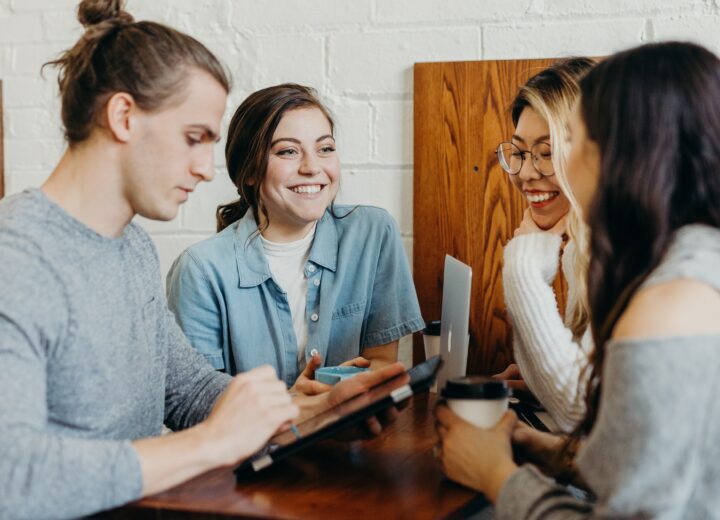 Employing international students
With almost 600,000 international students in Australia, it's no surprise that, on graduating, a large number of these talented job-seekers are hoping to remain for work purposes. Finding their first graduate career can be daunting for any student, but it's a particularly challenging process for international students due to visa requirements.
As employers, we want to create diverse talent pipelines and make our hiring processes as inclusive as possible – particularly when it comes to employing women in STEM industries, where they are currently underrepresented. This guide offers some pointers to make sure you have considered all the options open to your organisation, when it comes to employing international students.
Visas: Understanding the options
There are various visa pathways for international graduates wanting to work in Australia after studies, including the 485 – Temporary Graduate Visa (TGV). On expiry of the TGV, further options include 476 – Skilled-Recognised Graduate Visa, 408 Agee (Covid 19) visa and Employer Sponsored visas.
To fully understand visa requirements for international students, we recommend that you visit the Australian Government website as well as seeking independent advice. Requirements can be subject to change, and the government website provides the most up-to-date visa guidance. Several new changes to visas were introduced from 1st July 2023 so be sure to refresh your understanding of the implications for recent graduates.
Subclass 485 – Temporary Graduate Visa
This visa allows international students to work in Australia after completing their studies. For recent graduates from an Australian institution, this is
usually between two and four years, and will depend on their type of qualification.
For other international graduates, this is usually for up to 18 months but is temporarily increased to 24 months for visas granted after 1st December 2021. Hong Kong and British National Overseas passport holders may stay for 5 years.
There are no visa sponsorship costs for you to pay when recruiting applicants who hold these visas.
Subclass 476 – Skilled-Recognised Visa
This visa is specific to recent engineering graduates and allows them to work in Australia for up to 18 months if they have completed a degree or higher qualification from a specified institution within the past 2 years and are under 31 years of age. Visa extensions for Covid-19-affected graduates may also apply.
Subclass 408 – Temporary Activity Visa
Temporary Graduate Visa (485) holders can apply for a Pandemic event visa instead of a TGV extension if they meet the specified requirements, which include having current employment or an offer of employment. This visa is free and can allow the holder to remain in Australia for 12 months.
Offering sponsorship
Any legally established and operation business can apply to become a sponsor. The specific requirements, process and documentation depend on the visa option – please refer to the Australia Government website for details on how to become a sponsor.
Whilst establishing sponsorship and complying with the regulations may be time-consuming, employers may reap the rewards later down the line. It could make it easier to recruit workers with skills that are in demand, as well as creating a more diverse workforce (which, as we know, leads to greater productivity and financial returns).
If your business in located in regional Australia you may be able to nominate employees under the Regional Sponsored Migration Scheme.
The 407 Training Visa may also be an option for organisations who offer suitable training opportunities.
Clearly communicate your requirements
It can be disappointing for international students who are keen to work for your organisation but find that they are not eligible. Clearly communicating your requirements can help to set expectations in advance, and avoid any awkwardness. This can be particularly helpful when attending recruitment and networking events. Make sure your website and any promotional materials, brochures etc are up to date with the latest information.
At STEM Women's events, we offer exhibiting employers the opportunity to include information for international applicants within our event brochures. This lets international applicants know whether your organisation can accept applications for Australian graduate positions and/or undergraduate programmes from applicants requiring a visa.
We know there are some organisations who are prohibited from employing international students, and that some graduate programmes run for longer than a graduate visa would allow. Making students aware of these restrictions before they approach your stall can help both students and exhibitors to get the most out of our networking events.
Other resources
Australia Government Department of Home Affairs: Detailed information on visa options and requirements.
Aspire Australia: Australian Migration Experts
STEM Women Events
STEM Women is running graduate careers fairs in Australia in March 2024, in the following cities:
– Melbourne, 12th March
– Sydney, 15th March
– Perth, 20th March
– Brisbane, 25th March
Contact info@stemwomen.com for more information or to request an exhibitor brochure.
[This information was correct at the time of publishing. Please obtain independent advice regarding updates and changes to visa requirements].