Become a Headline Sponsor: 7 Reasons to Sponsor a STEM Women Event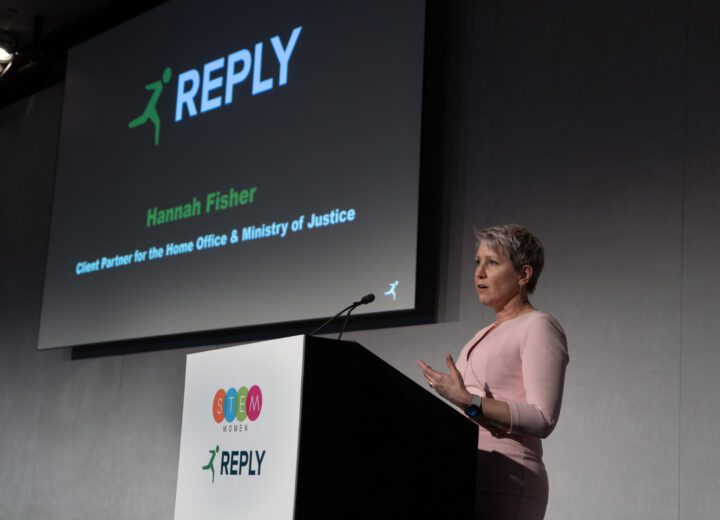 STEM Women provide employers with the opportunity to connect with diverse talent through insight talks at our networking and recruitment events. All exhibitors will be allocated a company stall for the day, and we offer a limited number of 'speaker packages' which can mean increased engagement, brand awareness, and applications for your roles.
And to really stand out, we offer one company per event the exclusive option of becoming 'Headline Event Sponsor'. This is the highest level of involvement offered at these inspiring events – so what does it entail?
This article explains what is involved in being Headline Sponsor, and why companies on this package receive the highest level of engagement at events.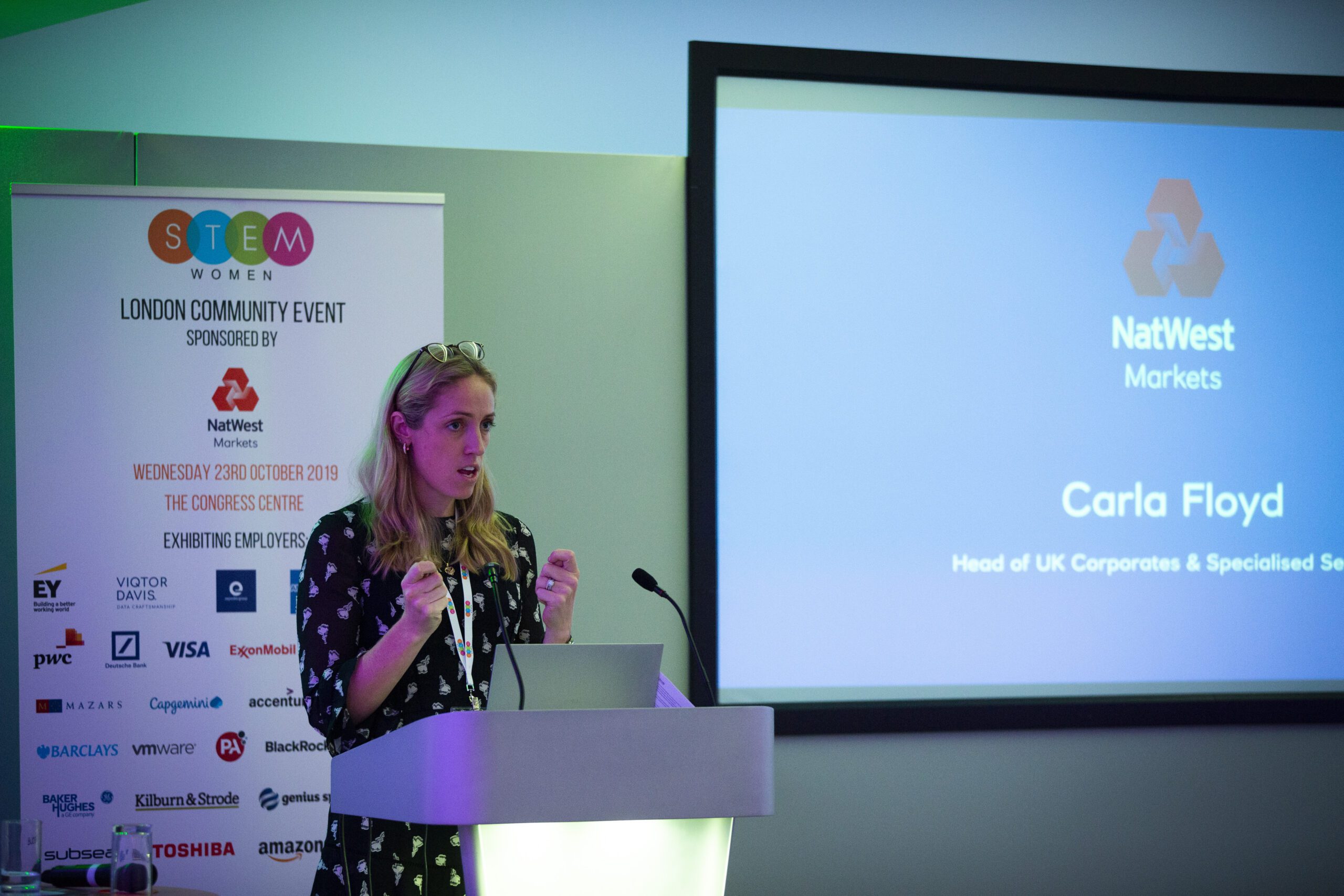 An Exclusive Opportunity: Each of our events only has one of these packages, making you the official sponsor of the event. You will receive all the benefits of the premium package and speaker package as standard, including the academic data and contact details of everyone who registered to attend. Many of the sponsor packages for our Autumn 2023 events have already sold, so check out the remaining ones asap!

Sponsor blog: STEM Women's content team will work with you to create your sponsorship blog as part of the pre-event communications. This can include bespoke content, videos and job listings. The blog will be published on our website, promoted in a student newsletter and shared across our social media channels with more than 60k followers!

Specialised Sourcing: Your company will be the only organisation to meet with STEM Women's sourcing team before the event. This is a unique opportunity for you to let us know what an ideal candidate looks like to you. We then build this into our sourcing strategy to bring you the right candidates for your roles.

Take Centre Stage: Your company representative will open the event during the welcome talk with a 'sponsor's introduction'. This is the perfect time to focus on your organisation and give a high-level overview which will introduce your company to the attendees.

All the Benefits of a Speaker Package: along with companies on a speaker package, you will also have the chance to deliver a 10 minute insight talk and submit a representative to take part in the panel discussion. These are excellent opportunities for building brand awareness, and attendees really enjoy hearing personal career journeys and day-in-the-life insights. For more information on speaker sessions and panel discussions, including what to talk about and who to select as a speaker, please see the Speaker Package information article. In recent research from our whitepaper 'Understanding the Gender Imbalance in STEM', 73% of respondents said they were more likely to apply to a company if they had heard a representative speak during a careers event.

Stand Out and Get Noticed: Our research has shown that companies on a speaker package have 68% more engagement at their stand! Companies who deliver a talk are able to introduce their organisation and let the audience know what type of students they are seeking. As Headline Sponsor, you'll be the main focus for many event attendees, and they'll be keen to visit your stand to find out more about the opportunities on offer.

Free Job Listing for 3 Months: list one of your roles (or combine multiple roles in one job listing taking students to your own careers hub). This will run for three months of your choosing in the calendar year of the event.
Book your Sponsor Package Today!
We are currently taking bookings for our STEM Women Autumn 2023 event season! Many sponsor packages are now sold out but there are a few remaining – get in touch with our Event Sales Manager, Lauren Jenkins (laurenj@stemwomen.com) to book a demo, request the brochure or book your place.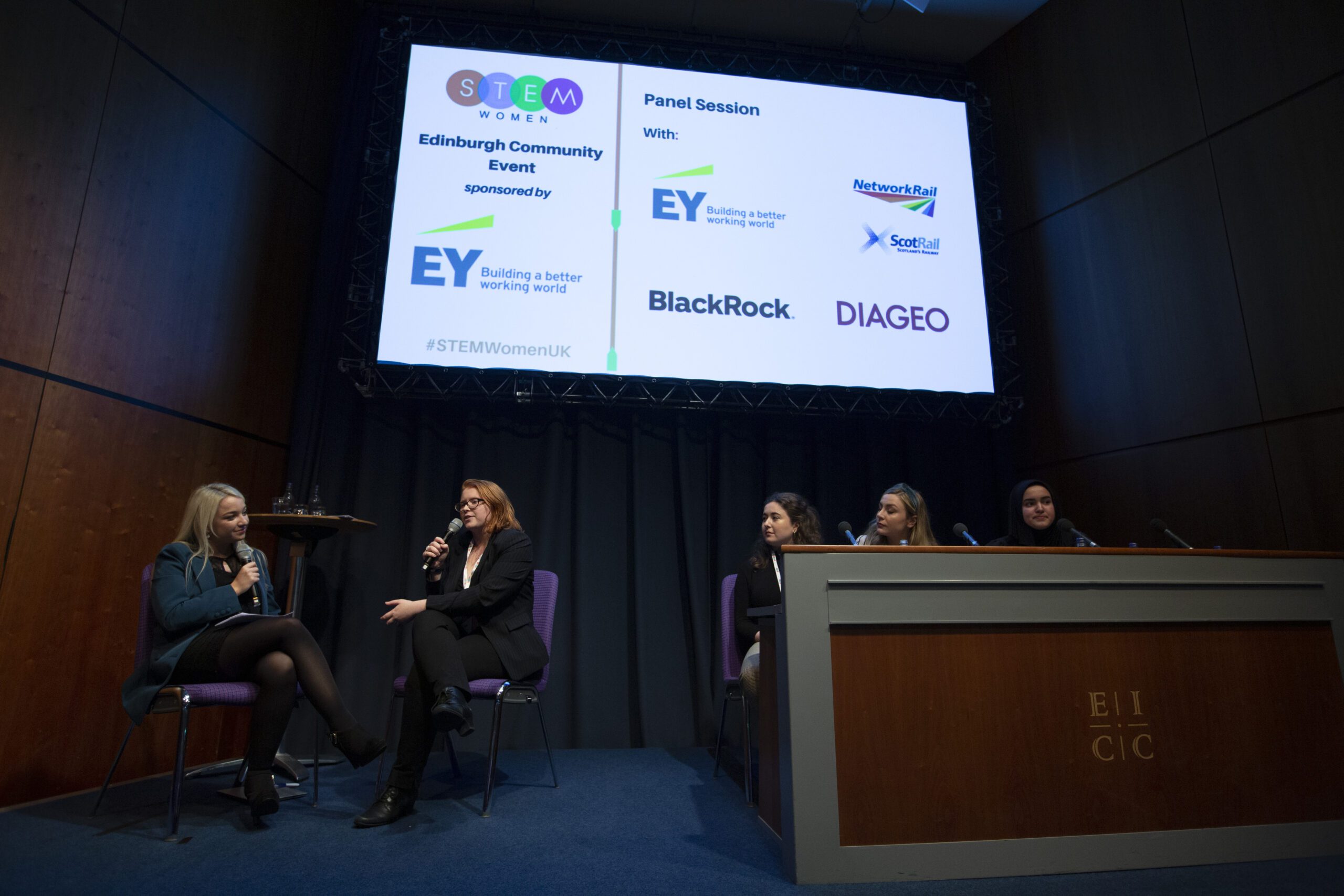 Sponsors of past events have included Accenture, Bloomberg, Reply, Natwest, Capgemini Invent, Booking.com, SEFE, Netapp, PwC and EY.