Career Progression Key to Achieving a More Gender Balanced STEM Workforce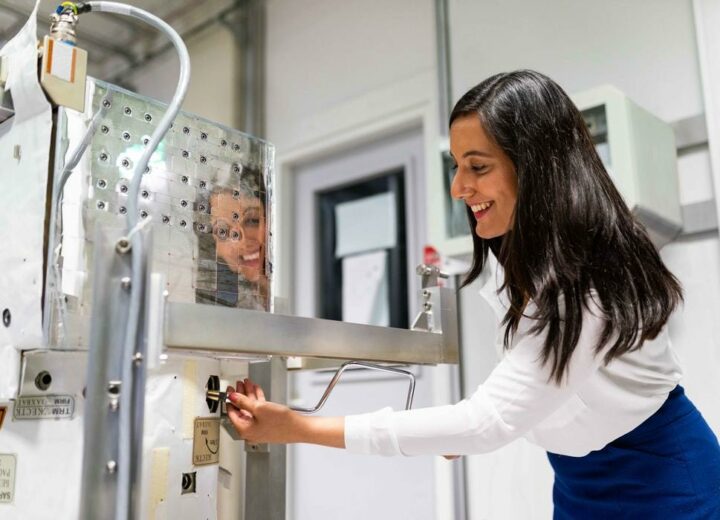 A recent study conducted by WISE has found that women in STEM jobs value career progression and shared values very highly in organisations they look to work for. The report advises employers to establish a healthy circle of attention, retention, and progression in STEM roles, which will work towards boosting gender diversity in the future.
The study asked 400 women currently working in STEM roles a number of key specifications they find important to their careers. It found that the highest factor was clear transparency surrounding career progression, especially from women in technical professions. The report also highlighted the importance of inclusivity within organisations, with 93% of respondents saying companies should be actively reporting and closing the gender pay gap.
Currently, just 24% of the STEM workforce is made up of women, a proportion that has hardly changed for decades.
Kay Hussain, CEO of WISE explained: "I am encouraged to see many employers today actively focusing on attracting more women into STEM roles. However, it is not enough to simply recruit women. An inclusive environment is essential to help retain them and enable them to progress to the most senior levels."
This is supported by the recent STEM Women whitepaper, which found that students and graduates are more likely to want to work for an organisation if they can see clear role models in senior positions. The STEM Women report also found that graduates wanted to feel like they belonged within a company and were valued.
For employers to support women in STEM roles, it's important that they have strong professional networks, diversity initiatives that benefit women, training and support. The WISE report found that 40% of women surveyed had not had opportunities to retrain and move into different roles since the start of the pandemic, with 53% reporting a reduced number of opportunities for career progression.
How Employers Can Improve Retention and Progression of Women in STEM
There are several things employers can do to promote career progression and attractive company values to women in STEM. Firstly, it's important that employers are transparent when advertising career progression opportunities and create company wide recruitment and policies. There also needs to be access to training and resources, alongside career progression discussion in annual reviews.
The STEM Women whitepaper found that many graduates are uncertain about their career prospects, and have a lack of confidence that they will have a successful career. If employers provide opportunities for applicants to see women in positions of power, it will work towards boosting confidence levels.
There should also be a focus on developing mentor groups and career development programmes to help women learn new skills and plan where they would like their careers to go.
Hussain added: "Adopting a transparent approach to progression demonstrates fairness and equity for all, which ultimately lets your employees know they are all equally valued and the organisation is committed to supporting everyone to fulfill their potential."
One of the best ways that employers can promote these practices is at STEM careers events. The STEM Women whitepaper found that diversity focused careers events hugely impact the career path a graduate chooses to take. 77% of respondents said they were more likely to apply to a company who had presented a live speaker session, and 72% said that attending a STEM Women event had changed their minds about potential career paths.
STEM Women Events
STEM Women hold graduate careers events for students and graduates who identify as women or non-binary, and are looking to start a career in a STEM industry.
Our events allow attendees to network with employers, hear live talks, ask their questions during a panel discussion with women in STEM, browse company stalls and apply for live roles and opportunities.
We offer employers a number of different packages for our events, for more information, please contact us info@stemwomen.com.
To view all our upcoming events visit https://stemwomenevents.com/events