Women in Cyber Security – Solving the Gender Imbalance in Cyber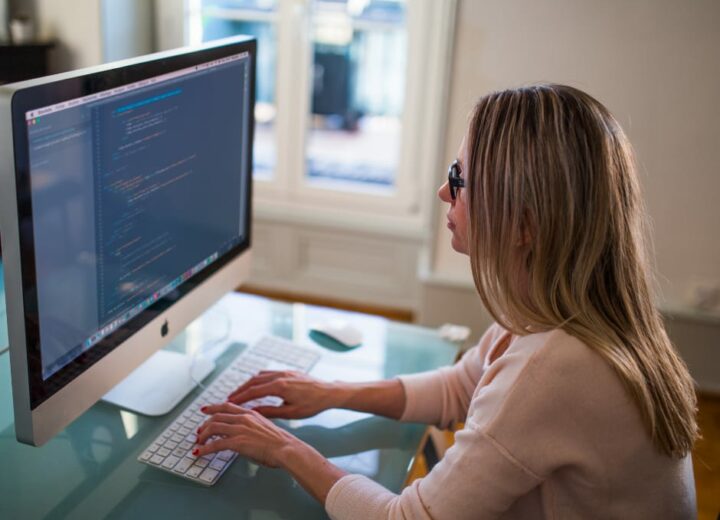 In the UK and across the world cyber security is one of the fastest growing industries and shows no signs of slowing down. Every day cyber criminals are innovating and adapting to find new ways to hack, attack and steal online.
The number of threats is increasing, and the quality of attacks is also becoming more advanced. This, coupled with several high-profile cyberattacks hitting the news in recent years, for example the NHS and WannaCry, has meant that cyber security is now one of the most important industries in the UK and across the world. In 2019 alone, more than half of UK firms reported that they had been a victim of a cyberattack.  This has resulted in the number of jobs within cyber increasing at a rapid rate to keep up with demand.
In the last few years, the cyber security industry has also seen a huge investment, with the UK cyber security industry now worth a staggering estimate of £8.3 billion, according to a report by DCMS. However, while the number of opportunities grow and investment surges, professional cyber security skills are falling behind. In 2018, the government published a report which revealed that over 50% of UK companies had 'a basic technical cyber security skills gap.'
The gender gap in cybersecurity
One of the most glaring irregularities within the cyber security workforce is the gender balance. According to a recent report by the Women's Society of Cyberjutsu (WSC), women comprise just 11% of the global cyber workforce. In the UK, the numbers are even more stark, with women making up just 8% of cyber security professionals, one of the world's lowest percentages.
At school level, there is still a very low proportion of girls who choose tech or computer science related subjects. Data shows that just 5% of girls opt for Computer Science at GCSE and just 1% take A-Level Computing.
So, if this industry is ever-growing, offering exciting roles which challenge and innovate, why are women not choosing cyber?
Why are women not choosing a career in cybersecurity?
There are a number of reasons why women are not choosing to pursue a career in cybersecurity:
They are unaware of the opportunities – It could be because not many people know what opportunities are available in cyber, or what skills they may need. This industry is new and emerging, which means there are many roles that people will simply not know about.
Societal pressures – Evidence suggests that girls, often during or even before high school, form preconceptions about their place in the world. Teenage girls who are choosing their GCSE and A-level subjects are still forming opinions that steer them away from technical or computing based careers. This could be due to society norms, school education or parental influences.
Too competitive – Cybersecurity is often viewed by young women as a career requiring them to be more accomplished than men in order to get equal treatment. It is also seen as a high-stress, competitive industry, which may put some women off.
Media representation – For years cybersecurity has had an image problem in the media. Whether it be in tv shows, films, magazine or news stories, media representations would lead most reasonable people to believe cybersecurity occupations are performed by 'nerdy white males' or intense businessmen.
Dangerous or linked to combat – Some of the industry's own terminology, like cyberattacks for instance, give off an impression that cybersecurity work takes place in military war rooms. This perception is not entirely wrong in some aspects of cybersecurity, like ethical hacking. But many sectors of this industry are far removed from any war room.
Boys club – Due to the current workforce being dominated by men, many believe that this imbalance can put women off from applying or considering roles in cybersecurity.
Gender pay gap – There is a reality that in cybersecurity, like any other industries, women are paid less and promoted more slowly than their male counterparts.
Too technical – Often, it's a perceived lack of technical experience or formal qualifications – these are the typical barriers that can hold people back from landing their dream cyber security role.
Reasons why women should consider a job in cybersecurity
Many companies are starting to realise the importance of having a gender balanced workforce, especially in ever changing industries like cybersecurity. Despite the reasons why women are maybe not choosing cyber, there are plenty of reason why this industry is one of the best to consider for women.
1. Job Diversity
Cybersecurity is not just limited to one type of job, there are a vast number of roles within different areas and sectors. From forensics to incident response strategy, and advising large corporations, each area within cyber requires a unique and distinct skillset.
Working in cyber is also very diverse when it comes to the day-to-day role, with the landscape constantly changing, no two days will be the same. Solving cyber security issues involves multi-tasking and a strong capacity for problem-solving. It's certainly a very exciting industry to be a part of.
2. Flexibility
One of the main barriers women come up against during their careers is a lack of professional flexibility. Unfortunately, the responsibility of childcare is still largely placed on women which means that rigid work settings can be difficult for women who are looking for a healthy work-life balance but also want to be successful.
Much of the work in cybersecurity is based online, which means that many roles are suitable to flexible working hours and working remotely.
3. Financially rewarding
The cyber security industry is an extremely rewarding career path, especially at the moment where this skillset is in demand. The average salary for a cyber security analyst is around £51,000, with a career in the industry leading to a salary upwards of £70,000.
4. Boost innovation
It has been proven that having a greater share of women within the workforce will boost innovation and productivity in teams, two things that are vital in the cybersecurity industry. With more women in cyber we can increase the potential talent pool and develop a more robust workforce to address the growing cyber threat of the new decade.
STEM Women
At STEM Women we are on a mission to address the gender imbalance in STEM. We host a number of networking and careers events for STEM students and graduates who identify as female or non-binary. Our events allow attendees to network with STEM employers, hear inspiring talks from women working in STEM and take part in panel sessions. Alongside general STEM events, we also organise a number of industry specific events. This autumn we will be running a technology event for students and graduates based in the UK.
Visit our events page to find out more and follow us on LinkedIn, Facebook, and Twitter to stay up to date with all the latest news and event information.