Gender Pay Gap Has Seen 'Barely Any Change' For the Past 25 Years, New Report finds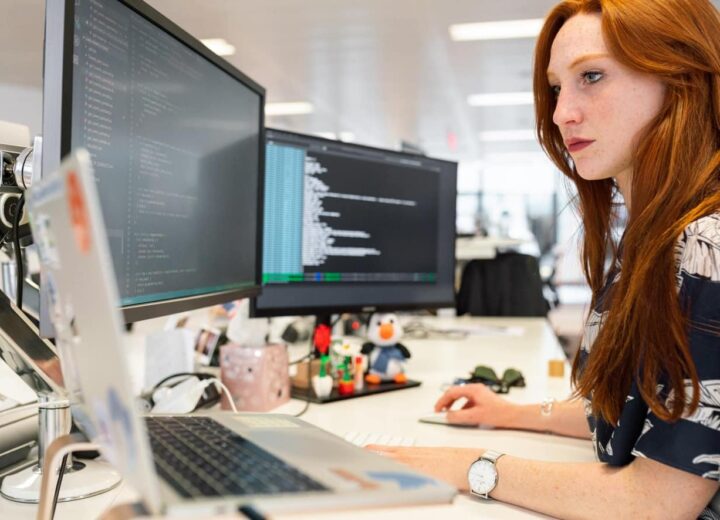 A report by The Institute of Fiscal Studies (IFS) has found that over the past 25 years, the gender pay gap has seen little change once the increases in women's education are factored in.
The raising of the minimum wage had helped to close the gap for lower earners, however, for graduates, there has been little to no progress.
Despite this, the government has announced that 1.9 million more women are now in the workforce compared to 2010 and reported that the gender pay gap had 'fallen significantly.'
A new style of report
This report, conducted for the IFS Deaton Review of Inequalities looked at the gender pay gap across three different areas, employment, wage, and hours.
Despite reports of the pay gap closing 13% since the mid-1990s, this report suggests that the closing is actually attributed to the rapid increase in women's education attainment, rather than a change in pay practices. When education levels are taken into account, there has been a worrying lack of progress since 1995. Working-age women were much less likely to have a degree than working-age men 25 years ago, however, this is not true today.
The authors also found that working-age women do a staggering 50 hours a month more unpaid work than men, plus the gender pay gap in employment and hours increase considerably after women become mothers.
Worrying inequalities
In general, women are now more educated than their male counterparts, however, the gender pay gap remains. Author of the report and deputy research director at the IFS Monica Costa-Dias said: "Huge gender gaps remain across employment, working hours and wages. It seems unlikely that we can rely on women becoming more and more educated to close the existing gaps.
"Ambitious government policies that tackle the practical and financial constraints to families sharing work in a more equal way would enable transformative change."
The report goes on to talk strongly about the inadequacy of the current policy reforms, and their failure to create a 'coherent' set of incentives for equal responsibilities between men and women.
It highlights that the current policies accept traditional and outdated gender norms, expecting women to be in charge of the household and childcare.
The Swiss model
Interestingly, just last year, a law passed in Switzerland mandated that new fathers take paternity leave, thus working closer to gender equality.
In general, countries that have lower gender pay gaps overall are those that have equal policies for men and women, for example, affordable childcare and parental leave.
Mark Franks, Director of Welfare at the Nuffield Foundation, funder of the report said: "The gender gap in total earnings in the UK is almost twice as large as in some other countries which suggests the gender earnings gap is heavily influenced by the policy environment and cultural and social norms."
In the UK, the average two-earner couple spend more than 20% of their income on childcare alone, this is one of the highest percentages among Organisation for Economic Co-operation and Development (OECD) countries.
It's clear that policies need a drastic change to take the ownness of parental leave off women, and distribute the responsibility more fairly between genders.
Non-binary pay was not considered in the research. The guidance published by the government advises that employers can omit these employees from their gender pay gap data calculations.
Moving forward
Despite this revealing report, the government has said the national gender pay gap has 'fallen significantly', citing its work on the introduction of flexible working, shared parental leave, and doubling free childcare for eligible working parents.
A government spokesperson said: "We will shortly put forward a range of measures to advance equality for women at work, increasing opportunity, and tackling the issues that are holding women back.
"We are committed to building back fairer, and making workplaces more equal so everyone can reach their full potential."
STEM Women
At STEM Women, we are passionate about promoting a more equal and diverse workforce. We run networking and careers events for STEM students and recent graduates who identify as women or non-binary.
Since 2018, we have held 43 inspiring face-to-face and virtual events, introducing over 20,000 attendees to 303 exhibiting graduate employers.
Our events allow attendees to network with a range of top employers, apply for exciting roles and opportunities, hear talks from a range of representatives working in STEM, and get inspired to follow in their footsteps.
Visit our events page to find out more about upcoming events.