Employing International Students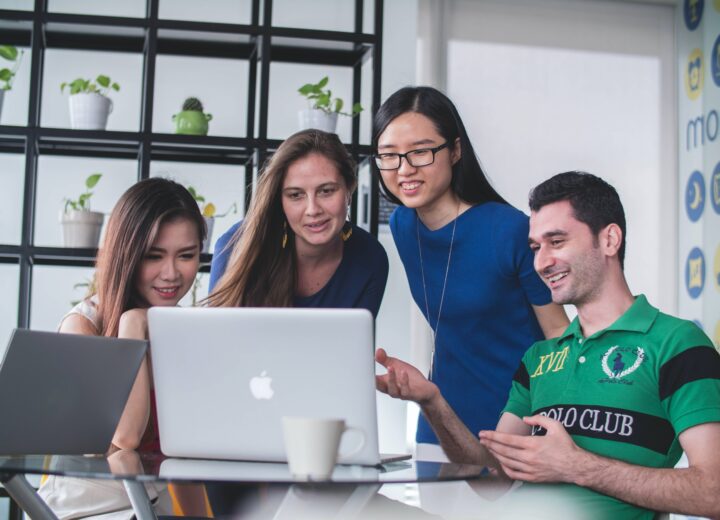 With over 600,000 international students in the UK, it's no surprise that, on graduating, a large number of these talented job-seekers are hoping to find work in the UK. Finding their first graduate career can be daunting for any student, but it's a particularly challenging process for international students due to visa requirements.
As employers, we want to create diverse talent pipelines and make our hiring processes as inclusive as possible – particularly when it comes to employing women in STEM industries, where they are currently underrepresented. This guide offers some pointers to make sure you have considered all the options open to your organisation, when it comes to employing international students.
Visas: Understanding the options
There are various visa pathways for international graduates wanting to work in the UK after studies, including the Graduate, Skilled Worker and Innovator routes.
To fully understand visa requirements for international students, visit the UK Government website. Requirements can be subject to change, and the government website provides the most up-to-date visa guidance.
Consider the Graduate Visa route
Once an international student graduates from a UK university, they may be eligible for the Graduate route. Successful applicants get two years of leave (three for PhD graduates) without requiring sponsorship from an employer. This could be a great option to enable your organisation to employ one or more international students.
Offering sponsorship
Your organisation may be able to offer sponsorship to international students, by establishing a legal and organisational infrastructure for international recruitment. The UK Government website is the best place to seek guidance on how to go about this. Whilst establishing sponsorship and complying with these regulations may be time-consuming at first, employers may reap the rewards later down the line. It could give you a bigger pool of candidates and make it easier to recruit workers with the skills and qualifications you need, as well as creating a more diverse workforce (which, as we know, leads to greater productivity and financial returns).
Clearly communicate your requirements
It can be disappointing for international students who are keen to work for your organisation but find that they are not eligible. Clearly communicating your requirements can help to set expectations in advance, and avoid any awkwardness. This can be particularly helpful when attending recruitment and networking events. Make sure your website and any promotional materials, brochures etc are up to date with the latest information.
At STEM Women's events, we offer exhibiting employers the opportunity to include information for international applicants within our event brochures. This lets international applicants know whether your organisation can accept applications for UK graduate positions and/or undergraduate programmes from applicants requiring a work permit.
We know there are some organisations who are prohibited from employing international students, and that some graduate programmes run for longer than a graduate visa would allow. Making students aware of these restrictions before they approach your stall can help both students and exhibitors to get the most out of our networking events.
Other resources
UK Government webpage on the Graduate route: official guidance on the Graduate route, including information about eligibility, timeline, cost, etc.
UK Government webpage on work visa pathways: official guidance on various visa pathways, including the Graduate, Skilled Worker and Innovator routes.
UKCISA: information and advice for international students and graduates of UK universities, including information about working in the UK after studies.