Celebrating International Women's Day 2022 with Our Partnered Employers!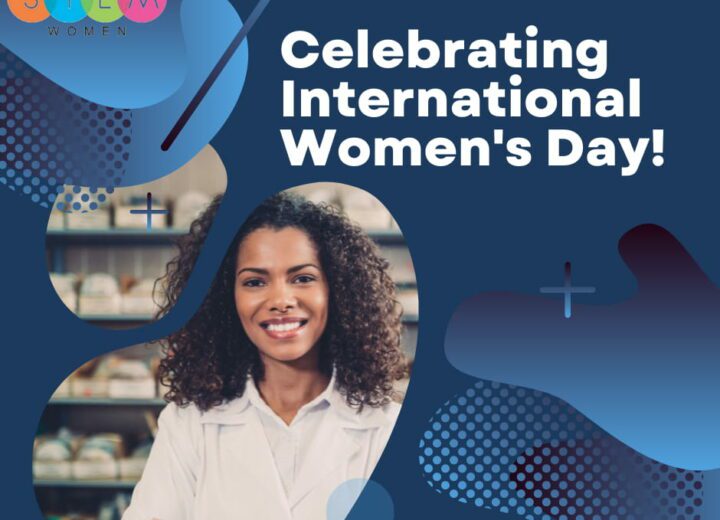 Happy International Women's Day!
We wanted to celebrate by giving our community a run down of some of the exciting things our partnered employers have organised both externally and internally. From exciting events to employee initiatives, webinars and courses, take a look and get involved!
#BreakTheBias
VMware
Marie Sullivan, University Relationship Manager
"Whilst I feel every day is Women's Day at VMware this whole month we are shining a light on our internal Women's POD (Power of Difference). We are showcasing the amazing work our POD members do to bring awareness to the successes of our women employees, specifically the #BREAKTHEBIAS initiative. We have organised 12 talks and workshops on a variety of topics that are challenging and inspiring women and allies at VMware. All presentations and talks will be hosted at a variety of time zones ensuring all members across the company feel included and can come together to celebrate Women's Day/Month at VMware."
NatWest Group
Showcasing our Insight Weeks for Women. We're still open for applications and anyone who's graduating in 2024 is eligible to apply for these 4 days of work experience running 30 August to 2 September. It's a brilliant chance to find out what it's like working here and potentially secure a place on to our summer internship next year.
We're passionate about Gender Equality and our target is to have 50% women in our top leadership level positions by 2030. You can read more about our inclusion initiatives here – https://jobs.natwestgroup.com/pages/inclusion
AWS
At AWS, we're building a workplace where more people can thrive in order to build technology that works better for everyone. To celebrate International Women's Day, AWS is sharing stories from women builders across the globe about how they're changing the face of innovation and how our inclusive culture helps them succeed. Visit https://aws.amazon.com/careers/joinus/ to learn more about AWS and what we're doing in our communities to inspire young women and girls to pursue STEM subjects.
GCHQ, MI5 and MI6
International Women's Day is an opportunity to celebrate women's achievements and raise awareness against bias. What better time to explore the vital work women do at MI5, MI6 and GCHQ – the UK's Intelligence Agencies.
To keep the country safe, we rely on those passionate about cutting-edge technology – no matter their gender. If you identify as female and have a talent for STEM, there's almost certainly a graduate role for you here.
Interested? Sign up to our Early Careers Network to access to job alerts, events, newsletters and information about working here. Whether you've graduated or not, you can keep on top of the latest opportunities and ensure you don't miss your chance to begin an exciting, fulfilling career with us.
Join us at our STEM Women Technology Event on March 30th, where we'll give you the opportunity to hear what it's like to work at the Intelligence Agencies.
https://admissions.oist.jp/?utm_source=stemwomen&utm_medium=email&utm_campaign=GS_admission_website_email_campaign&utm_content=textlink
Waters
We are having a virtual coffee and chat with our DEI Director Jess Lee, to give people an opportunity to ask questions and talk about Jess' vision for the company and how we can be strong allies and ambassadors for EDI. We are also sharing quotes from employees about inspirational female role models and any advice people would offer young women considering STEM in their educational options and career. At Brasov we have a virtual event celebrating women who've broken through bias. In Europe we are also promoting creating inclusive greetings (to try and move away from the "hey guys") and raise awareness around how this can exclude people from the conversation. We also usually share virtually and onsite posters of females in Science at Wilmslow.
mthree
Join mthree on International Women's Day (5-6pm GMT) as they bring together several different panelists to discuss their professional journeys and how they continue to speak up for Breaking the Bias in Technology.
Panelists include Associate Dean at mthree, Senior Talent Specialist and current mthree Alumni & Java Developer. The panelists will be sharing their experiences, advice and collectively showing support towards creating gender equality.
Register today for Breaking the bias in Tech: A woman's journey in Technology: https://bit.ly/3IkWj1O
Bloomberg
Do you want to help bring clarity to a complex world? Do you have an interest in finance? Do you love technology? Do you want to be a part of our future?
Sign up now to attend our in-office Discover Bloomberg event on 13th of April 2022.
We will hosting an in-person event to give you a unique insight into our work environment alongside the opportunity to learn more about the roles we have available within Global Data. You will also have the chance to connect with members of the recruitment team and business representatives. Please note that these roles would be based in our London headquarters.
STEM Women Events
At STEM Women we are passionate about addressing the diversity in STEM industries. We host regular graduate careers events for STEM students and recent graduates who identify as women or non-binary who are looking to start their careers in STEM industries.
Our events help attendees to find inspiring roles, graduate schemes, internships, work experience, and opportunities. For more information about our upcoming events, visit stemwomenevents.com.
You can also download our latest Whitepaper, covering STEM students and graduates' attitudes towards the gender imbalance in STEM industries. Download here.