STEM Women Win Computing's 'Digital Diversity Initiative of the Year' Award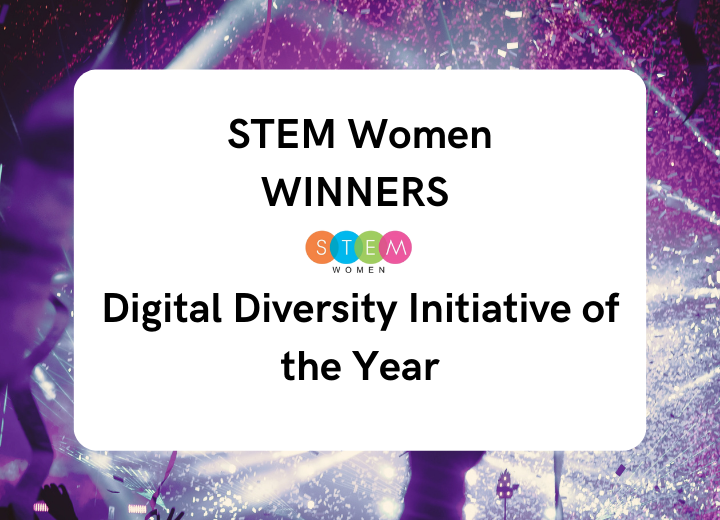 We are delighted to announce that STEM Women has won a special award for Digital Diversity Initiative of the Year in the 2023 Digital Technology Leaders Awards, a prestigious event which recognises outstanding achievements in digital technology.
The awards were held on 6th July at the Leonardo Royal Hotel, St Pauls, London.
Inclusion in Technology
The Technology sector is advancing at a rapid pace, with huge changes taking place in areas such as AI and robotics, and it's essential that Equality, Diversity and Inclusion (EDI) are embedded within these developments, ensuring that our future world is representative of our diverse society.
It's more important than ever to make sure that underrepresented groups – which includes Women In Tech – have their voices heard. STEM Women are proud to be part of this mission!
Computing's Digital Technology Leaders Awards celebrate the achievements of organisations and individuals who are leading the way in innovations in Tech.
Addressing the Gender Imbalance in Tech
STEM Women's nomination recognised the organisation's work in addressing the gender imbalance in STEM, providing female and non-binary students and graduates with the chance to network with STEM employers and be inspired by diverse role models.
With women making up just 24% of the STEM workforce in the UK, and an even smaller percentage of the tech industry, STEM Women's online events have supported the step-change that's needed to address the underrepresentation in these sectors.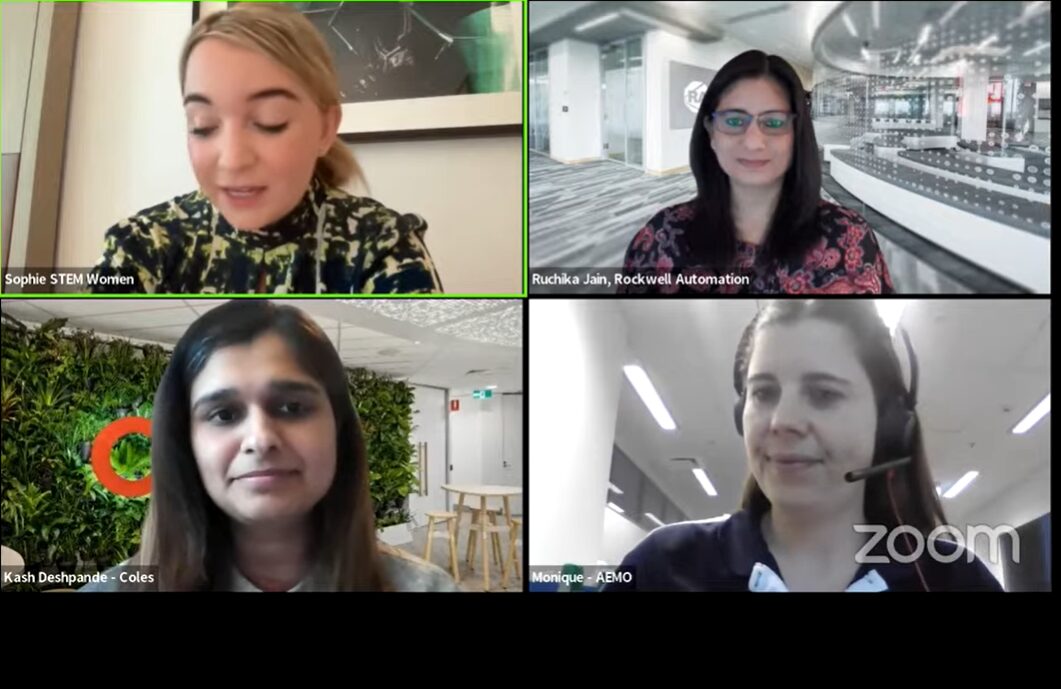 STEM Women pivoted to online recruitment and networking events in 2020, both in reaction to the pandemic and in recognition of the growing number of recruiters who viewed gender diversity as their primary workforce challenge.
Running online events via a bespoke platform and offering an innovative solution which makes a real impact, the organisation enabled employers to meet with talented students/graduates, to present themselves in an authentic way, and to highlight role-models who are successful in male-dominated industries. STEM Women also offer
STEM Women have run 42 online events to date, with an impressive global reach – covering the UK, Ireland, Benelux, Australia and New Zealand.
"Beacons of Inspiration"
Computing said "This year's winners have not only overcome challenges posed by changing circumstances but have also harnessed technology's capabilities to deliver efficient and comprehensive solutions. They stand as beacons of inspiration for the wider tech community."
The judging panel noted "The tech industry touches everyone, and so it should represent everyone. The people at STEM Women are working hard to make sure it does so by targeting the gender imbalance in STEM roles, connecting thousands of women to future opportunities."
Thank you to Computing for this award!