LANXESS to sponsor the Manchester STEM Graduate Careers Event
We are delighted to announce that LANXESS will be sponsoring our upcoming Manchester STEM Graduate Careers Event at Bridgewater Hall on Wednesday 18th October 2023!
Who are LANXESS?
We are a leading specialty chemicals company headquartered in Cologne. With around 13,100 employees in 32 countries, we are an established company on the global market. LANXESS's core business is the development, manufacturing and marketing of chemical intermediates, additives, specialty chemicals, and consumer protection products.

Why have you chosen to sponsor the STEM Women event?
At LANXESS, we believe that fostering inclusivity and innovation go hand in hand. By supporting events like the Manchester STEM Women Graduate Careers Event, we are investing in a future where talented individuals from all walks of life can come together, share their insights, and drive progress in these critical fields.
Our commitment to diversity isn't just a goal—it's a reality that we are actively shaping. We are excited to contribute to an environment that encourages women to pursue their passions in STEM, break down barriers, and redefine what's possible. By providing a platform for networking, mentorship, and knowledge exchange, we're enabling the next generation of trailblazers to rise and shine.
What opportunities will you be promoting to attendees at the event?
We hire across numerous disciplines, for example. Quality Control Chemistry, R&D Chemists, Process Engineers, Operational Engineers, E&I Technicians, Procurement, Maintenance Engineers. As well as commercial roles.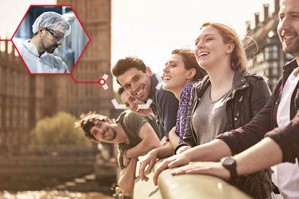 Do you have any tips for attendees visiting your stall?
Connect Connect Connect.
What are your team/the company most looking forward to?
Connecting with the next generation of the workforce! And hopefully, make a lasting impression.
Don't forget to visit LANXESS at their company stall at the Manchester STEM Graduate Careers Event on 18th October.