Meet the speakers – Glasgow STEM Women Graduate Careers Event – Friday 20th October 2023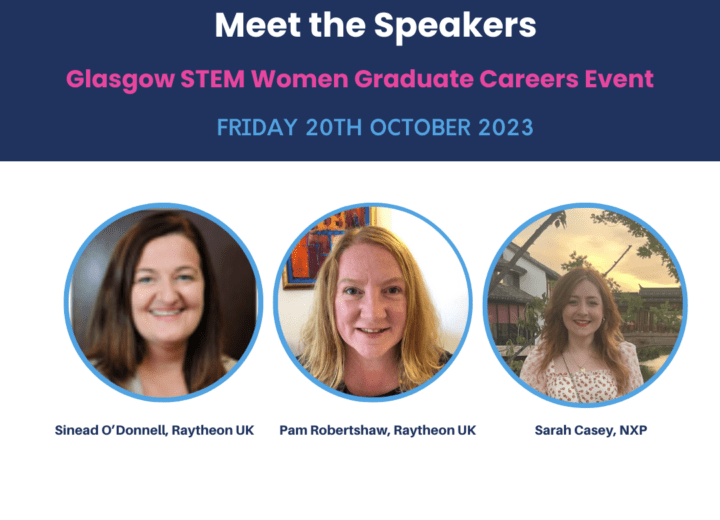 On Friday 20th October, we are excited to welcome hundreds of students and recent graduates to the Glasgow STEM Women Graduate Careers event, sponsored by Raytheon UK. This event is perfect for students and graduates studying a STEM (science, technology, engineering, or mathematics) related course.
We'll have 19 exhibiting employers taking part in the event. Two companies will also be delivering live presentations, and representatives will share their tips and insights in a panel discussion.
At 12.00pm the event will begin, with attendees able to register and head to the theatre space for the first speaker session.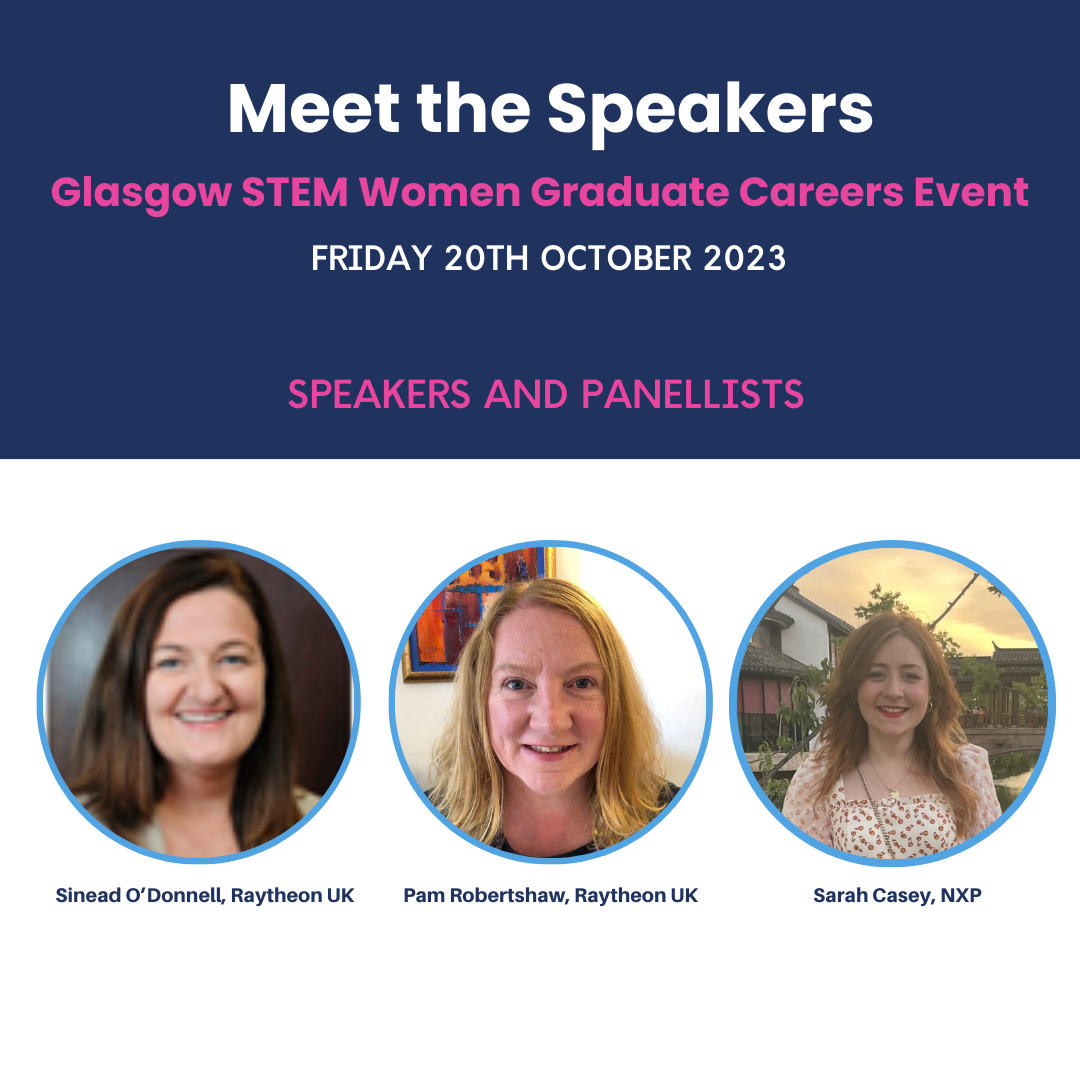 First speaker session
The session will start with a welcome talk from STEM Women and our event sponsor, Raytheon UK.
This will be followed by an insight talk from Sinead O'Donnell, Human Resources & Cultural Transformation Director, Raytheon UK.
As a member of the Raytheon UK Leadership Team, Sinead has responsibility for People Strategy across HR Operations, Strategic Workforce Planning, Talent Development, Performance Development and Learning and Development aligned to the business needs. Sinead is a strong advocate of Raytheon's Diversity & Inclusion efforts and is the executive champion for Raytheon UK Women Inspiring Success and Empowerment(WISE).
Attendees will then be able to hear a further insight talks from Sarah Casey from NXP Semiconductors.
Sarah joined NXP in 2015, having graduated from the University of Strathclyde with a degree in Computing Science.  Sarah is a passionate advocate and thought leader on DE&I. She leads the Women in NXP (WiN) team in the UK, and an active member of NXP's STEM team. Sarah will be introducing NXP Semiconductors, sharing her journey so far, and talking through how NXP are improving diversity, equity and inclusion in the Automotive industry.
Networking will commence until the event ends. Attendees can visit company stands, connect with employers and find out about jobs and internship opportunities.
Panel Discussion
Following the insight session, STEM Women will host a panel discussion with two panellists sharing their tips and expertise. Sarah Casey will return to the stage, representing NXP Semiconductors, and the panellist for Raytheon UK will be Pam Robertshaw, Head of Engineering, Raytheon UK.
Pam Robertshaw joined Raytheon UK (part of RTX) in August 2020 as Head of Engineering Performance Excellence. In this role she works across the Mission Areas to drive engineering strategy, implement best engineering practice, and improve the overall performance and execution of our engineering capability.
Attendees can network with the exhibitors until the end of the event at 4pm
To enquire about exhibiting at our upcoming events, get in touch with Event Sales Manager, Lauren Jenkins by emailing laurenj@stemwomen.com.