Fluor to sponsor the London STEM Graduate Careers Event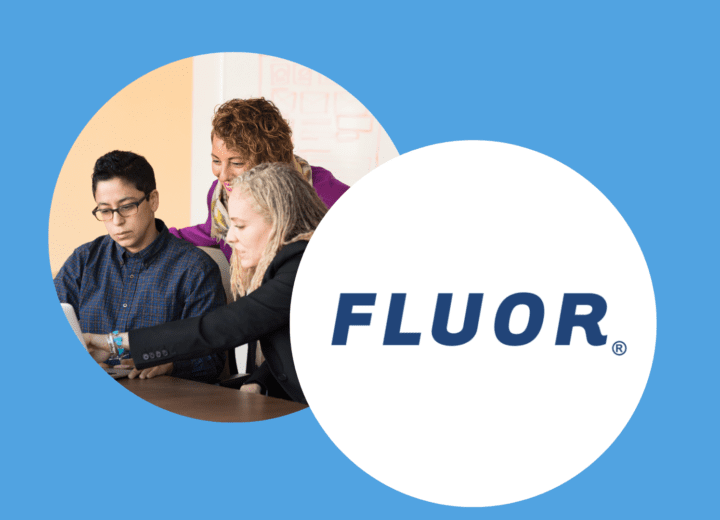 We are delighted to announce that Fluor will be sponsoring our upcoming London STEM Graduate Careers Event at Congress Centre on Monday 9th October 2023!
Ahead of the event, we caught up with the team at Fluor to discover more about the company, the exciting graduate opportunities they have available, and why they are passionate about women in STEM.
Who are Fluor?
"At Fluor, we offer a wide range of exciting opportunities to build a better world. We are a global leader in the engineering and construction industry, designing and building complex and challenging capital projects across six continents.
With a strong background in process plants, we are also growing our portfolio of energy transition and sustainability driven projects to support critical worldwide demands for:
Electric vehicle battery materials
Carbon capture & decarbonisation
Sustainable fuel production
Pharmaceutical production
Renewable chemical production
Natural gas processing and transportation
Sustainability has been integral to our operations and success for 110 years and our corporate Net Zero 2023 commitment is to eliminate our operational Scope 1 and Scope 2 greenhouse gas emissions produced by Fluor offices by the end of 2023. Proudly, our Farnborough, UK office achieved this ahead of schedule in 2022.
To meet our growing business demands we are looking for people with skills in quality management, supply chain management (procurement and material management), contract management, project cost control, engineering (civil, mechanical, process, electrical and control systems) and construction.
You can find out more about career opportunities available and what it's like to work for us by visiting www.fluor.com/careers"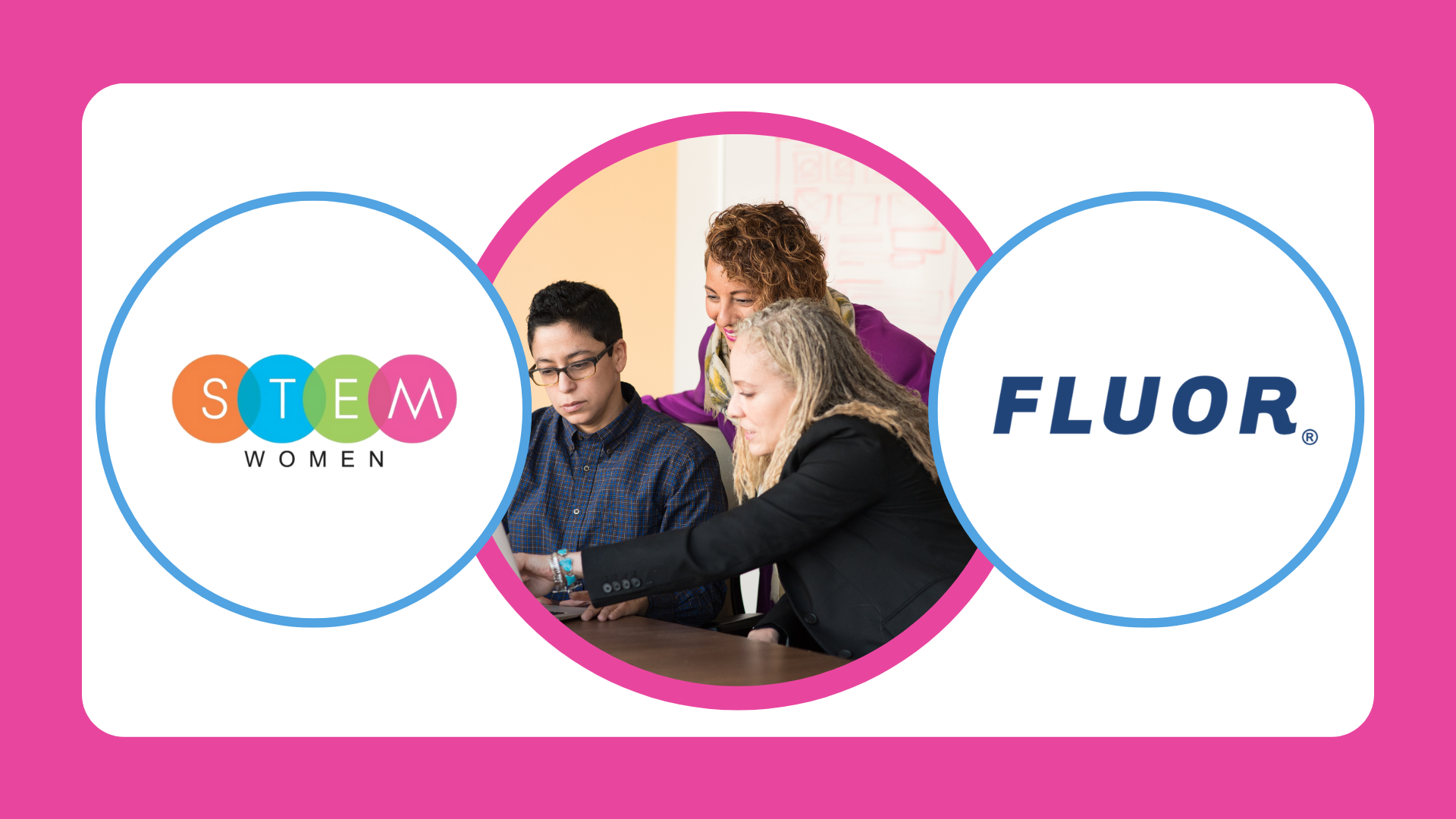 Why have you chosen to sponsor the STEM Women event?
"Growing representation and opportunity for women is an integral part of the existing foundation for Fluor's diversity, equality and inclusion vision, and gender diversity remains a key priority when recruiting new talent into our business. Fluor are delighted to be headline sponsor at the STEM Women event as we are excited to meet and network with potential candidates and support students and graduates who identify as women or non-binary, in their future careers in the Engineering and Construction industry."
What opportunities will you be promoting to attendees at the event?
"Fluor will be promoting exciting opportunities to join our 2024 Graduate Programme and experienced hires to explore a host of roles within our engineering and non-engineering disciplines."
Do you have any tips for attendees visiting your stall?
"This is a chance for you to meet some of our current and recent graduates and hear about their career journeys. You'll also have the opportunity to find out more about the graduate opportunities we have to offer and what a career at Fluor looks like.  This the best way to get to know and meet us, so set yourself a goal on what you'd like to achieve at the careers fair and have your questions ready!"
What are your team/the company most looking forward to?
"We're looking forward to a day of inspiring sessions, making connections and meeting the future STEM workforce!"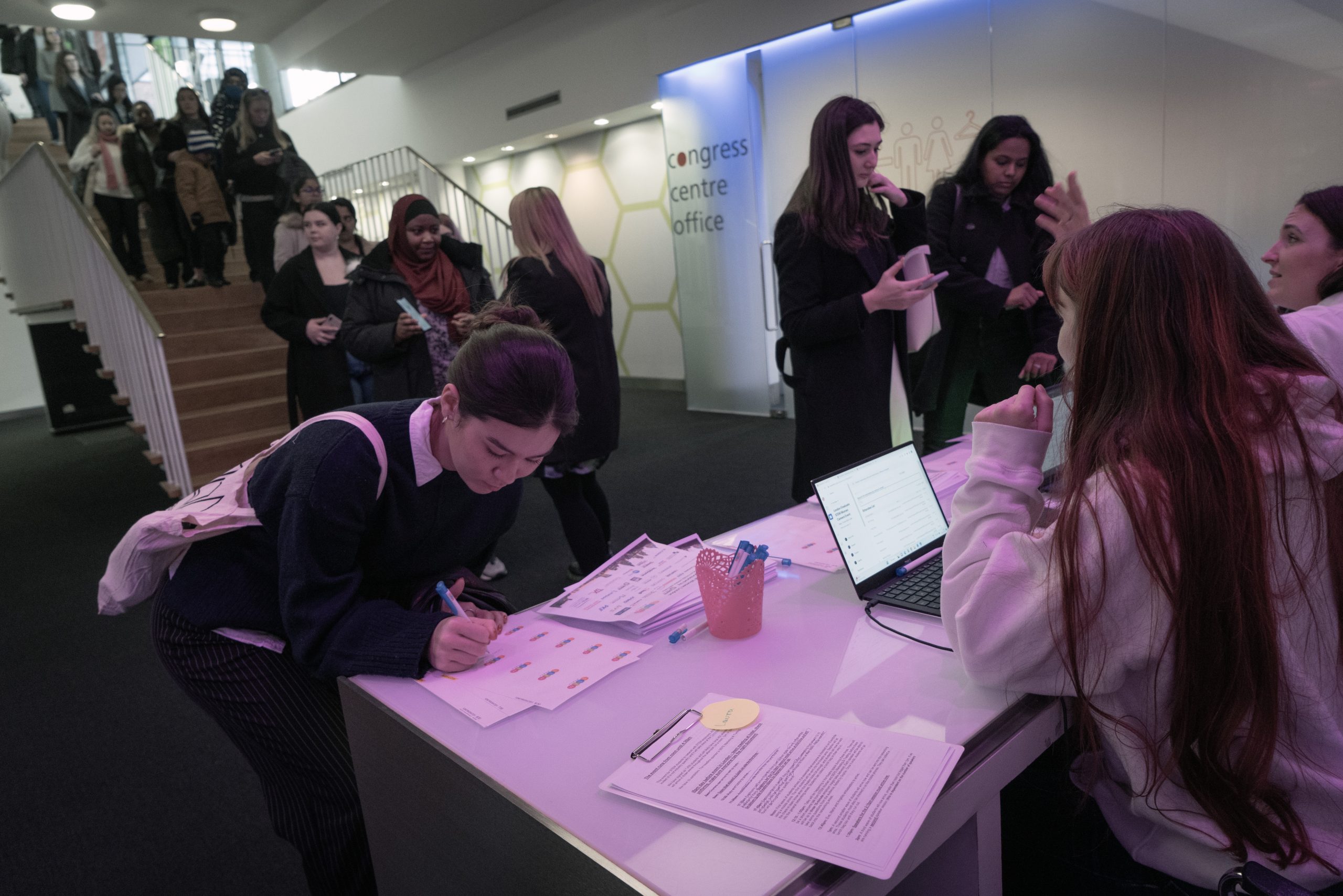 We can't wait to hear from Fluor at our event! They will be presenting a welcome talk, an employer speaker session, and will have a representative on the panel discussion.  Attendees can also meet the team at their stall and apply to live opportunities on their website.
If you are a STEM student or recent graduate and would like to attend a STEM Women event, check out our events page and register for your ticket. All our events are completely free for attendees and offer exclusive access to amazing graduate opportunities.