5 Exciting Careers You Can Pursue with a Degree in the Built Environment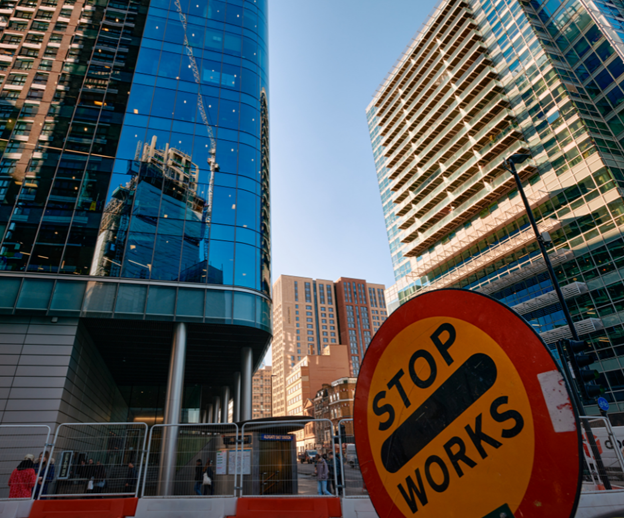 Have a look around you. Can you see a tube station? A residential building? A school? Or even a park? This is the built environment – areas that have been manufactured for humans by humans for human activity. Expanding populations and the effects of climate change have led to the need for innovative and sustainable solutions in the built environment. That's why it's an exciting time to explore a career in this fast-changing industry.
The study of the built environment is often associated with areas such as architecture, construction and engineering but it covers so much more. Being interdisciplinary, it also taps into fields such as urban planning, design, sustainability, building science, anthropology and law, linking social and environmental factors.
Across the globe, the demand for expert professionals within the field is great but the demand for equal representation of women within the field is just as great. Embracing diversity paves the way for exciting new ideas and technological advancements. It's crucial for economic progress. London Met's School of the Built Environment is passionate about addressing under-representation within the STEM field.
"Women and girls are not bad at STEM subjects, this is just a negative stereotype from another age! STEM subjects open up a world of interesting career paths and everyone should have the opportunity to explore these. We can't all become astronauts or develop Covid vaccines, but STEM skills cover a huge range of interesting career paths. The built environment is one of these areas. Quantity surveying and construction management offer exciting careers and great opportunities. It's fantastic to see more and more women entering these professions." Expert comment from Jane Ballantyne, a Principal Lecturer at London Met 
So, if you're interested in exploring a varied career that allows you to make tangible and sustainable changes to your everyday surroundings, here are five of the paths you can take with a degree in the built environment.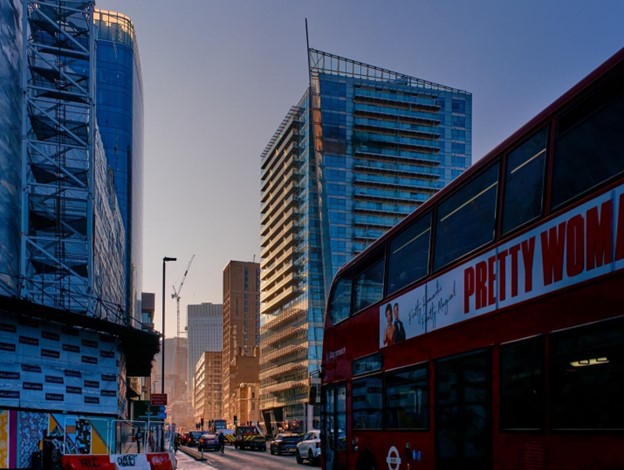 1. Keep projects on track as a construction manager
If you have a flair for project management and critical thinking, then a career in construction management could be for you. Day to day, you'll be able to successfully plan and deliver a range of building projects from start to finish, from smaller specialist installations to major infrastructure projects. You'll be in the driver's seat, overseeing every step of the process, from planning and budgeting to coordinating teams and creating impressive results.
So, if you're an organised person who's excited by new challenges – this could be the perfect career for you.
2. Get to grips with the budget as a quantity surveyor
If financial planning is your thing, you may be better suited to a career in quantity surveying. As a quantity surveyor you'll be the go-to person for finances. You'll provide clients with budget costs, material quantities and project timelines . A key part of your role will focus around working with other teams on the project to keep everything on track.
If you're good at crunching numbers and can confidently keep budgets in check, then why not explore the world of quantity surveying.
3. Turn concepts into reality as an architectural technologist
Looking to combine your creativity and technical skills? As an architectural technologist, you could turn complex concepts into reality. A career in architectural technology uniquely combines a variation of interesting skillsets, allowing you to confidently develop robust designs and assess the necessary requirements to turn those designs into sustainably sound constructions.
You'll think outside the box to ensure that completed buildings look good and function well, whilst balancing project quality and budget.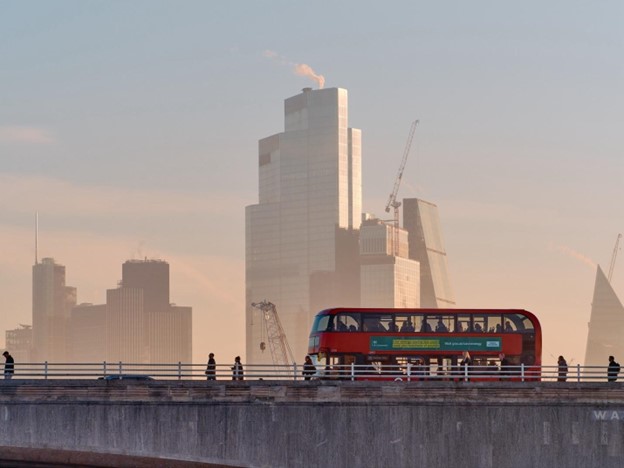 4. Do the deals as a real estate surveyor 
Real estate surveyors are the heartbeat of the commercial built environment. As a real estate surveyor, you'll get your hands stuck into all things buying, selling and letting. You'll be well-versed in economics, valuation, law, planning, and development. You'll see land and buildings as investment and development opportunities.
If you're looking to navigate the exciting and complex world of real estate, then this could be perfect for you.
5. Take the lead as a commercial manager
If you're a natural leader, then a career in commercial management could be the way to go. As a commercial manager you'll be able to put health and safety at the forefront of the construction project team. You'll plan tasks from start to finish and carry out regular site inspections to ensure worker wellbeing. Leading on recruitment, monitoring quality controls, checking building materials and ensuring proper workings, according to safety rules, will be part of your everyday life.
Discover first-hand the opportunities that a career within the built environment has to offer. Let London Met's School of the Built Environment be your steppingstone. We're committed to developing confident graduates with crucial expertise, who are industry-ready.
We offer a variety of courses to kickstart your career within the industry, from our Construction Management BSc and Quantity Surveying and Commercial Management BSc to our MSc in Construction Project Management. We're also excited to be offering our new Real Estate programmes, Architectural Technology BSc and Quantity Surveying and Commercial Management MSc, which will be open for applications September 2024.
Get ready to immerse yourself in the world of the built environment at London Met and experience the thrill of shaping your surroundings.