Announcing our STEM Women Autumn 2022 Events Season!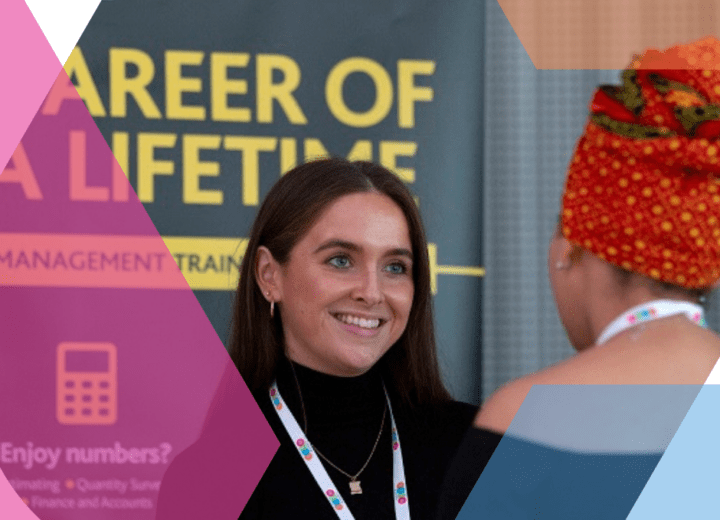 This autumn we are delighted to be running 7 fantastic graduate careers events for locations across the UK, Ireland, and the Benelux Region. These events will be a combination of virtual, in-person and hybrid. Focusing on different industry sectors, as well as UK focused industry specific events for engineering, technology and financial services. Take a look at our STEM Women Autumn 2022 Events below –
STEM Women Autumn 2022 Events
Our first event is an online careers event targeted towards students and recent graduates who are interested in starting their careers within financial services. We will welcome employers from the industry to network with attendees, present talks, take part in a panel discussion and list live roles and opportunities on their company stalls. This event is perfect for attendees who are studying or recently graduated from a STEM related course at university and identify as female or non-binary. We have run 3 events like this in the past, the first was an in-person event at One Great George Street in London in 2019, followed by two virtual events in 2020 and 2021. Over the years, this event has grown with nearly 900 students signing up to network with 11 exhibitors at the 2021 virtual event.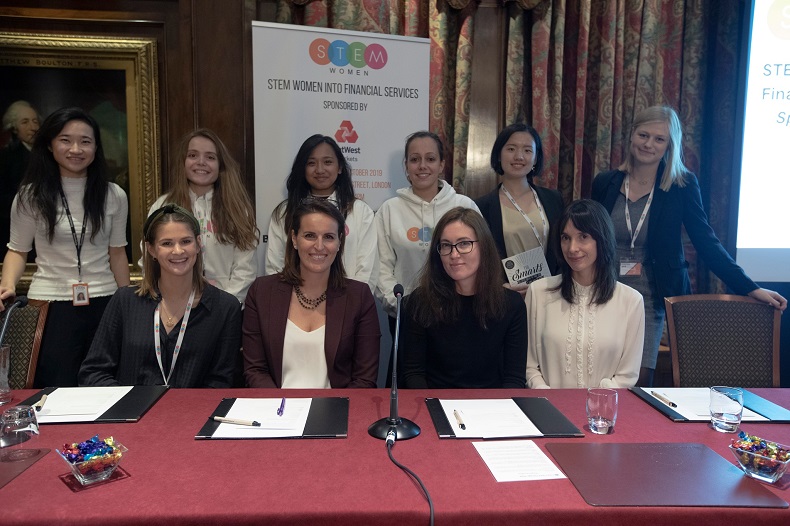 STEM Women Financial Services Event, Sponsored by NatWest Markets -2019
Next up in our line up of STEM Women Autumn 2022 Event is a careers event for the technology sector. Exhibiting employers at this event will all be promoting graduate opportunities and roles within the tech industry. Attendees will have the chance to network, hear inspiring presentations from companies, ask questions during a panel discussion and apply for roles, internships, and placements. In the past we have run 6 technology focused events. We recently held a similar technology focused event in March 2022, and before that another event in September 2021, both saw around 1000 sign ups and high engagement between employers and attendees.
Our final industry specific event will be targeted towards the engineering sector, inviting students and recent graduates who have an interest in starting their career within this industry. We held our first event of this kind virtually last year and we are delighted to be bringing it back this year! Attendees will have the chance to hear insightful presentations from exhibitors, watch a panel discussion featuring women working in engineering, browse company stalls and apply for live roles and opportunities.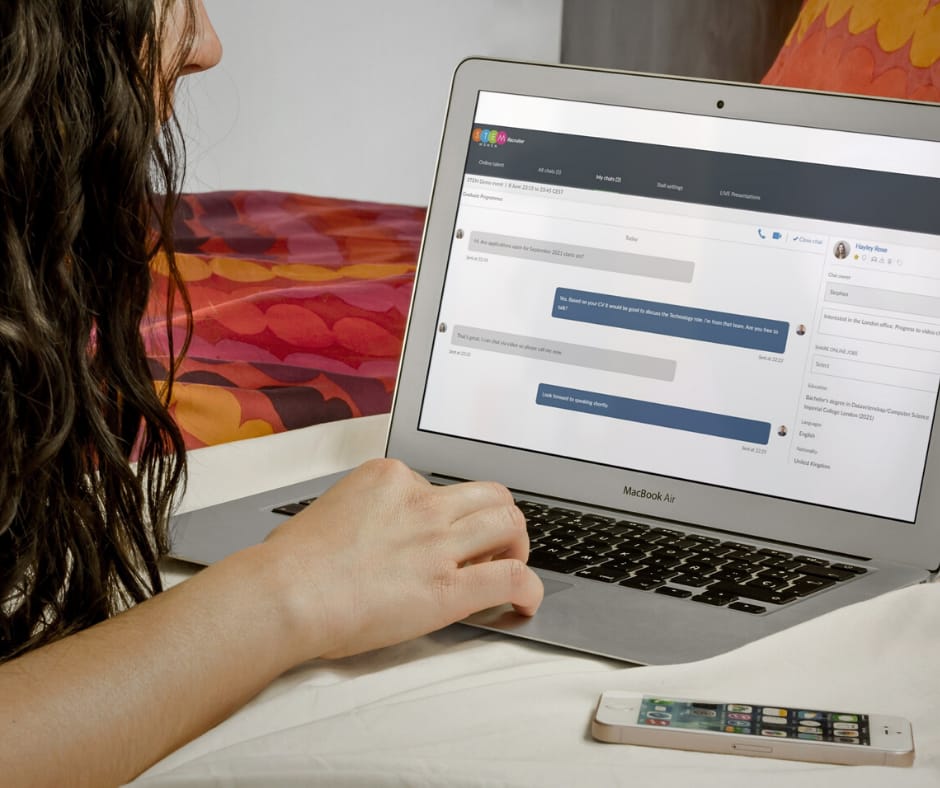 Our Benelux Region event will target students and recent graduates who are based in Belgium, the Netherlands and Luxemburg. This STEM Careers Event will see employers from these regions promote their open opportunities, present speaker sessions and sit on a panel discussion with women working in STEM industries. We first ran an online event for attendees and employers based in the Netherlands in 2020, and following its success expanded to cover the whole Benelux Region in 2021.
Our UK STEM Virtual Careers Event will be the largest event of the autumn season with 1,200 predicted student sign ups and over 30 exhibiting employers expected to join. Students and graduates can expect to hear multiple presentations and a panel session from a range of different employers based across the UK. In February 2022 we ran a similar event which proved to be one of our largest of the year, attracting over 1,800 sign ups and 32 employers. The event was sponsored by MI5, MI6 and GCHQ and saw attendees make over 1,000 job applications!

Panel Discussion at the UK STEM Careers Event – February 2021
Our second Hybrid event of the year will take place online and in-person at The Westin in Dublin. This event is the perfect opportunity for students based either in Dublin or across Ireland to network with top employers looking to recruit for their graduate roles. Exhibiting employers will promote their graduate roles and opportunities on our event platform, and there will be a number of speaker sessions and a panel Q&A session live in our venue, which will be streamed onto our virtual events platform for attendees watching at home. We recently ran our first Hybrid event in June 2022 which was our biggest event ever with over 2,000 sign ups and 40 exhibiting employers. We have also organised four events based in Ireland in the past and can't wait to get back to face-to-face networking in Dublin!
Our final event of the autumn season will be an in-person STEM Careers Event in the Congress Centre in London. This will be our first in-person only event since 2019, so we are really looking forward to getting back to traditional networking events! During this event, there will be traditional networking throughout the day and live presentations taking place on the stage from employers looking to promote their roles and offer insights into working in industry.  Previously, we have hosted 10 in-person, hybrid and virtual events targeted towards London.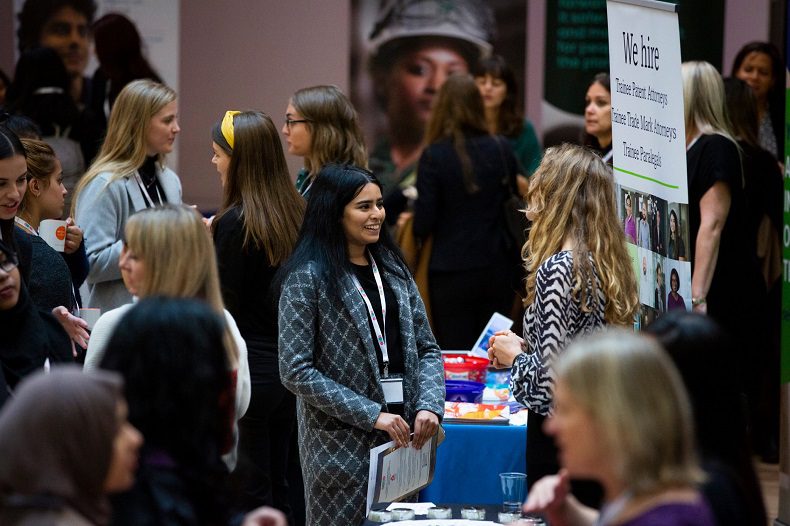 Attend an event!
Are you a student or graduate looking to start your career or gain experience? Register for your free ticket to any of our upcoming events and have the chance to network, apply for roles and hear inspiring talks and presentations.
For employers looking to recruit diverse talent for their graduate roles, get in touch with our Event Sales Manager, Lauren Jenkins, info@stemwomen.com. You can find out more information, request a platform demo or book a stand at any of our STEM Women Autumn 2022 Events.
You can also follow us on LinkedIn, Twitter, Instagram, and Twitter to keep up to date with event news.