Introducing the STEM Women UK Engineering Careers Event!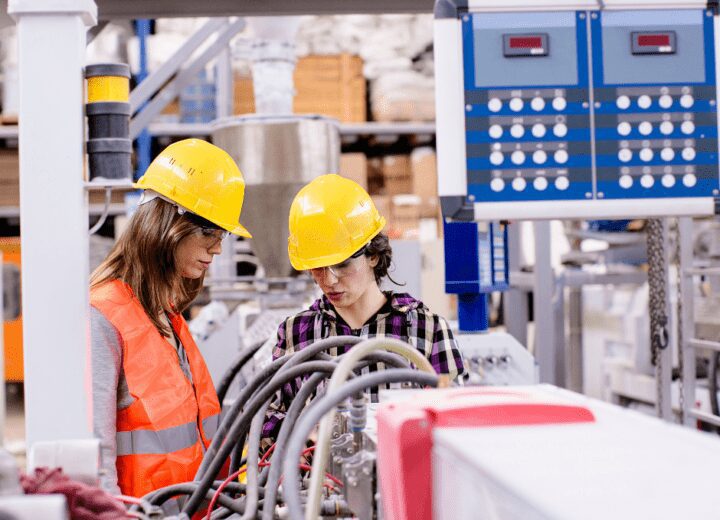 On Thursday 22nd September 2022 we will be running our UK Engineering Careers Event, our final industry specific event of the autumn season!
This event will take place virtually on our events platform between noon and 4.30pm BST. It will introduce students and recent graduates studying STEM subjects to engineering employers in the UK. The event is perfect for attendees who identify as women or non-binary and are interested in starting a career in engineering.
This inspiring event will allow attendees to virtually network with employers via webchat, voice and video call, watch live presentations, take part in a panel session and apply for exciting roles and opportunities.
Our Exhibitors
We have signed up –
Baker Hughes
Cambridge Consultants
FieldCore
GHD
IMI Precision
IPS – Integrated Project Services
KPMG
MBDA
MI5, MI6 & GCHQ
Procter & Gamble
RFA (Royal Fleet Auxiliary)
Rolls-Royce
Royal Navy Engineering Team
SSE
UKAEA
WSP
With many more employers still to be announced in the coming weeks.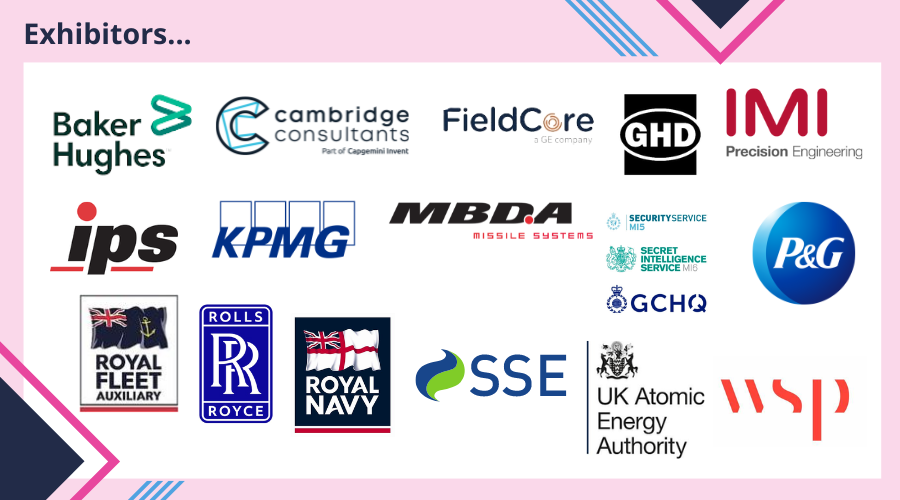 Event Agenda
These are provisional times and may be subject to change –
Noon – Event begins in the 'Live Presentations' area, with a welcome talk from STEM Women and our event sponsor TBC.
12.20pm – Panel discussion with women working in engineering. Ask questions and gain a fascinating first-hand insight from inspiring panellists.
12:55pm – Live networking begins and continues until the event ends. Attendees can visit company stands, network with employers and search live jobs!
1:30pm – 4.30pm – Live employer insight talks begin and run until the event ends.
4:30pm – Event ends.
Who should attend this event?
Students – If you are studying a STEM related course at a UK university and have an interest in starting a career in engineering, this event could be perfect for you! Register for your free ticket today. 
Employers – Are you and your team are looking to hire diverse talent for engineering roles? We source attendees with STEM backgrounds who are enthusiastic about starting their careers or gaining experience within this industry.
Our previous events
In October 2021, we ran our first engineering focused event which was sponsored by Ball Corporation. The event attracted over 830 students and graduates to network with 14 engineering employers. During the day, attendees and employers had 616 conversations, sending 3,297 chat messages! Attendees made 371 job applications. Attendees could also watch live presentations and a panel session during the event, and we recorded a peak audience of 189. Follow this brilliant event, we are returning in 2022 to run it again!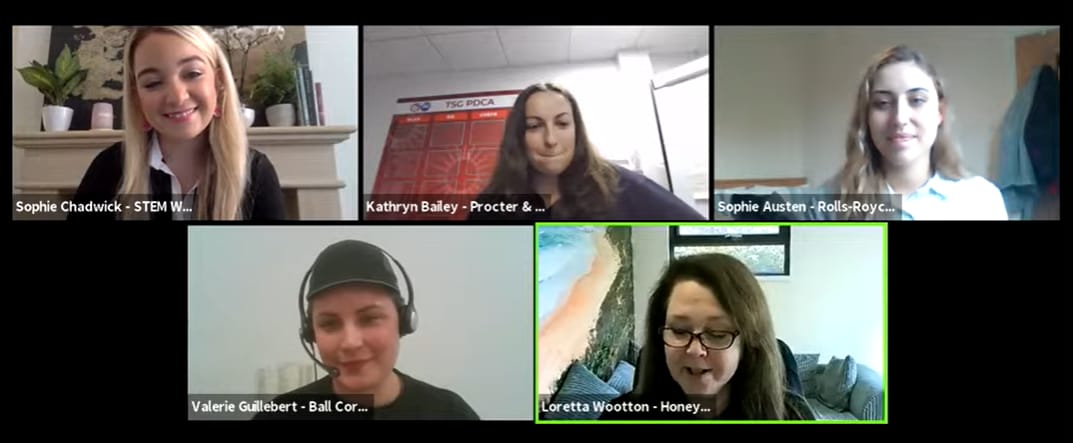 STEM Women 2021 Engineering Event
Subject and Course Breakdowns
For our industry specific events, we mainly pull from subjects relating to the industry. Below you can see the breakdown of the subjects studied by previous attendees at our engineering events.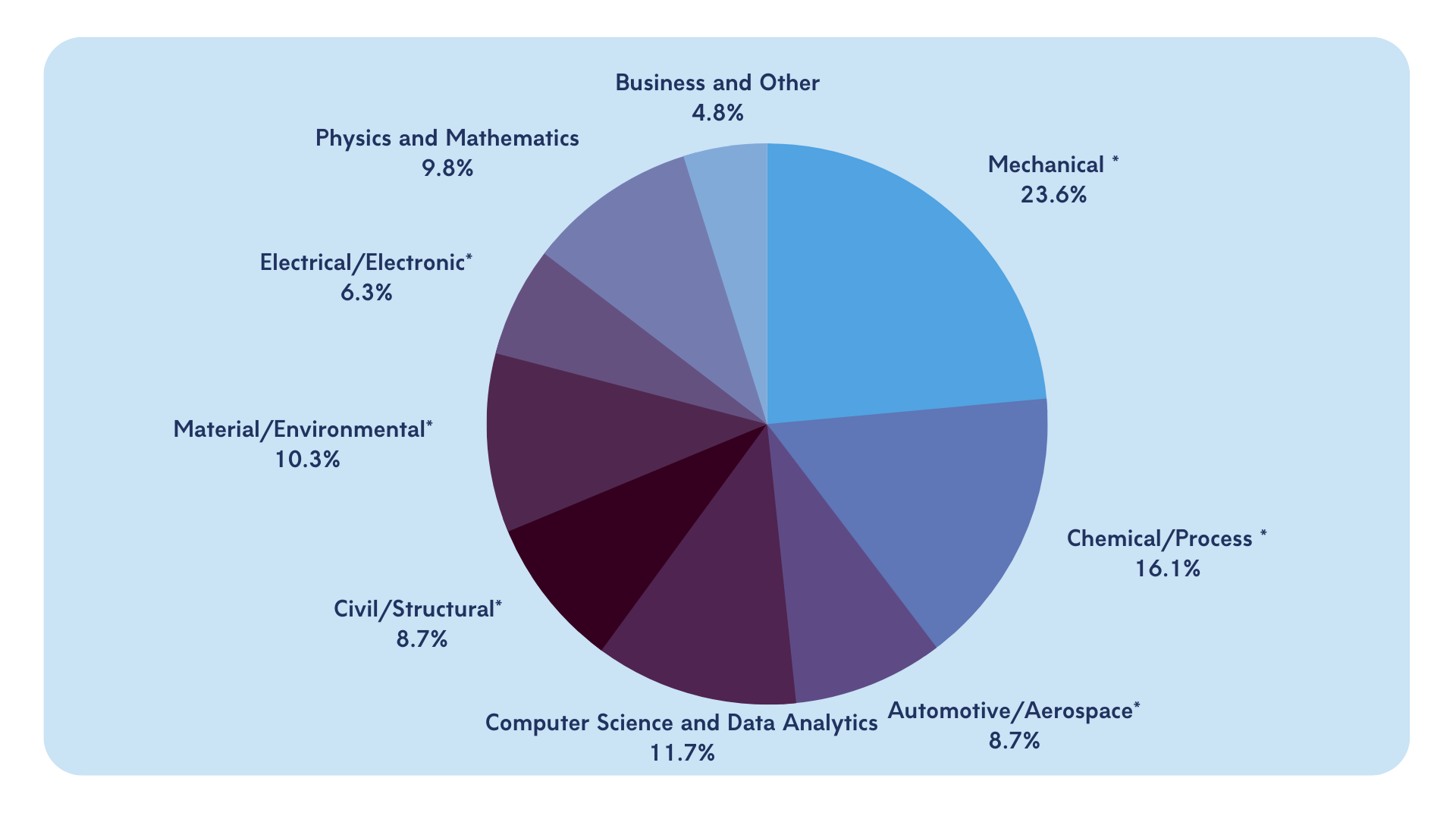 *Engineering
STEM Women Events
As well the UK Engineering event, we are also running a UK Technology event, a UK Financial Services event, and general STEM careers events for London, UK wide, Ireland and the Benelux Region.
Students – Visit the STEM Women (www.careers.stemwomen.com) events page to find out more.
Employers – Find out more at stemwomen.com or book a chat with our Event Sales Manager.
You can also follow us on LinkedIn, Instagram, Facebook and Twitter to stay up to date with all the latest news and event information.