STEM Women Sponsor the AAGE Recruitment Conference Gala Dinner in Melbourne!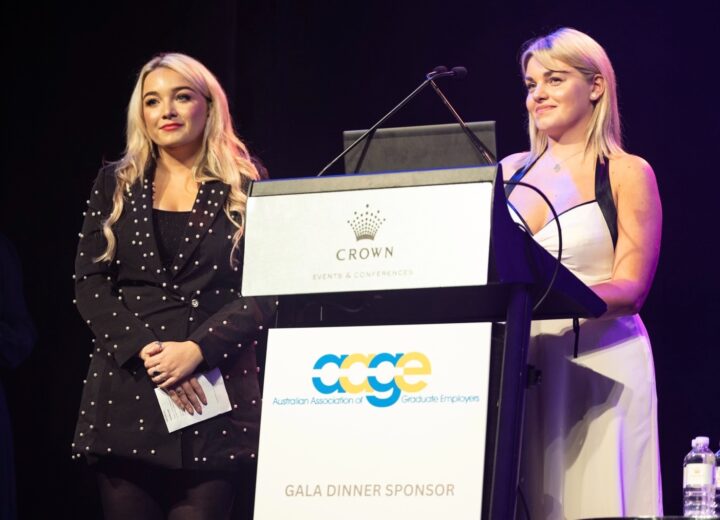 We had an amazing time at the AAGE Conference in Melbourne last month! It was fantastic to meet so many great people and introduce STEM Women to our client base in Australia. The event took place over three days from Wednesday 26th October – Friday 28th October 2022 in Melbourne, Australia. Sophie Chadwick, Head of Events and Lauren Jenkins, Event Sales Manager from the STEM Women team travelled from the UK to attend the event!
It was a perfect opportunity for the team to network with likeminded professionals, meet existing clients in person, and make connections with new ones!  The event was fantastic, allowing us to broaden our network in Australia and showcase STEM Women to a wide variety of people.
Event Sales Manager Lauren Jenkins said: "It was really great to meet our clients face-to-face and explain more about how we work, introduce our services and showcase our exciting plans for 2023. The event was really well organised and had a relevant audience who were all eager to close the diversity gap in STEM."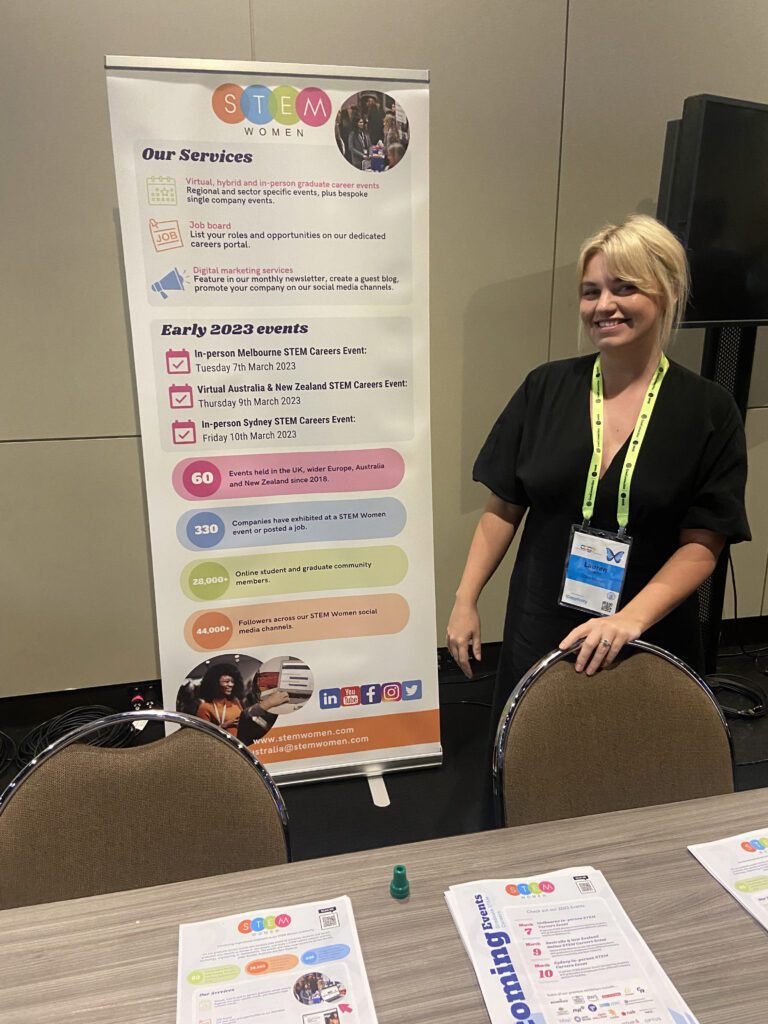 As well as the networking, presentations and workshops in the day, there was also the Australian Graduate Recruitment Industry Awards Gala Dinner, which STEM Women were proud to sponsor. Taking place at the Palladium at the Crown on Thursday 27th October, this black-tie affair was the perfect opportunity to celebrate the award winners.
Lauren and Sophie from STEM Women kicked off the evening with a 10 minute address to the audience. They covered who STEM Women are, what we do and our exciting plans for events in 2023.
Lauren described the dinner: "It was really nice to get to know some of our clients in a more relaxed environment. As sponsors, we enjoyed welcoming everyone to the dinner and giving an overview of our 2023 events. The food was also excellent!"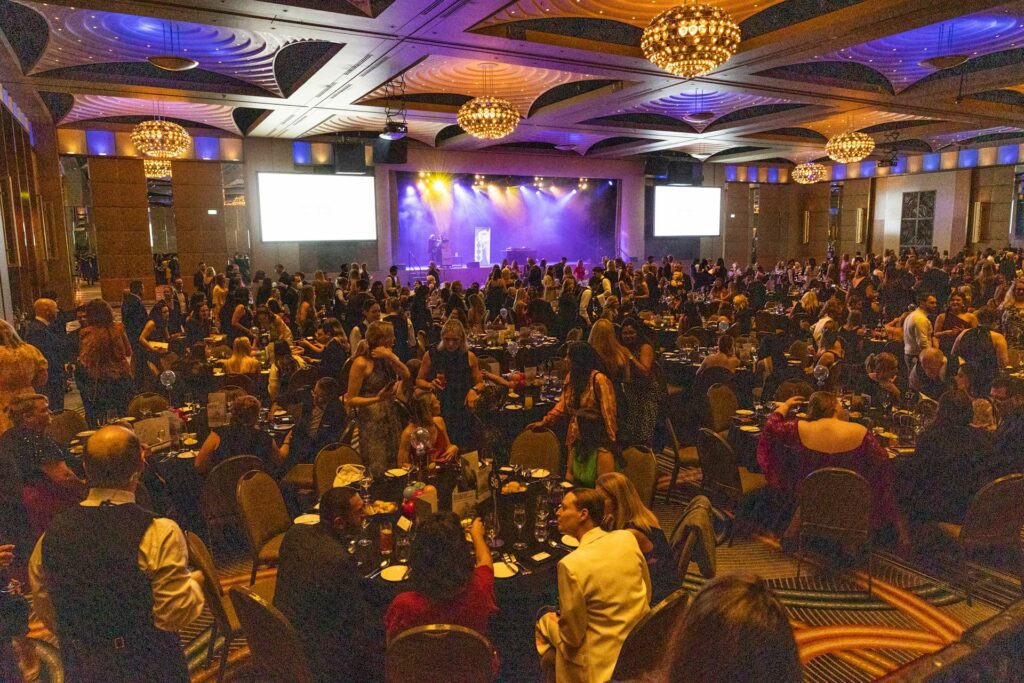 The AAGE conference was a great opportunity to share experience and expertise for the benefit of encouraging more women into STEM roles in Australia. We learnt so much from fellow delegates, but also had the opportunity to showcase what we are doing in the diversity and recruitment space. We look forward to returning to many more events like this in Australia.
STEM Women 2023 Events
We introduce inspirational employers to our STEM Women community by running graduate careers events and promoting exciting roles and opportunities. Our events and jobs are perfect for university students and recent graduates who identify as female or non-binary, and study a STEM related subject; science, technology, engineering, or mathematics.
In March 2023, we will be running three events for attendees and employers based in Australia and New Zealand. The first event will be an In-Person STEM Careers Event in Melbourne on Tuesday 7th March 2023, followed by an online only STEM Careers Event covering the whole of Australia and New Zealand on Thursday 9th March 2023. Finally, we will run an In-Person STEM Careers Event in Sydney on Friday 10th March 2023. Exhibitors can choose from a range of package options from basic all the way up to sponsorship.
If you're an employer looking to book a space at any of our upcoming events in Australia, book a chat with our team or register your interest below.
For students looking to attend any of these events – please sign up on our careers site.
Sign up to hear about our next event