Celebrating International Women's Day 2021 with Some Amazing Initiatives from our Partnered Employers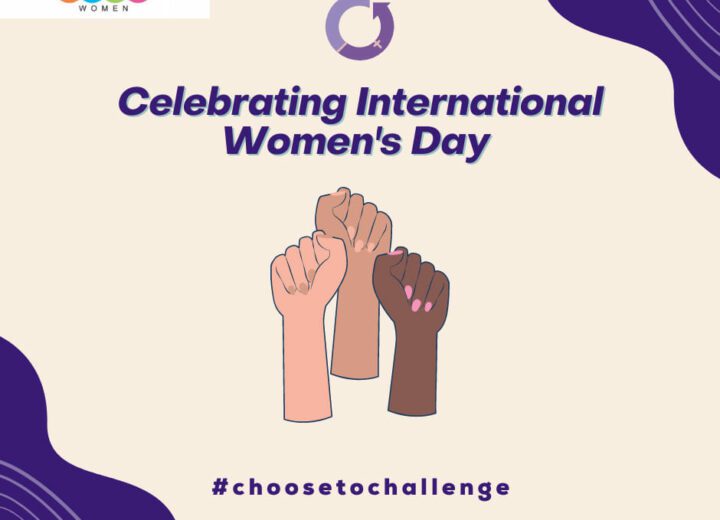 Happy International Women's Day!
We wanted to celebrate by giving our community a run down of some of the exciting things our partnered employers have organised both externally and internally. From exciting events to employee initiatives, webinars and courses, take a look and get involved!
EY
In celebration of International Women's Day, EY are hosting a virtual event, 'Accelerating Gender Equality in the Workplace.' The event will take place on Wednesday 10th March from 6:00pm – 7:00pm.
During the event they will be joined by Col Dame Kelly Holmes (MBE mil), who will welcome the attendees and get the event started! There will also be an EY panel discussion, followed by a session focused on Women in Technology.
Register to attend at: bit.ly/ey-iwd2021
#IWD2021 #Choosetochallenge #womenintech
EIP
EIP are celebrating the day with a podcast that features their partner Monika Rai, entitled 'Two IPs in a Pod'. It discusses the challenges of attracting more women into STEM and a career in IP. You can listen here: https://lnkd.in/d_3hFsD
On the EIP website, you can also read an interview with two female clients who have backgrounds in STEM and are now working in the sector. They are also running a fun quiz internally for their employees.
Capco
Capco have organised a Keynote Panel Event for the UK, Europe and India. Starting at 12pm GMT on 8th March, attendees can enjoy a panel event on forging gender equality across the world, featuring client speakers from HSBC and Royal London and Capco leaders representing UK, Germany, Switzerland and India.
The event will be opened by Mike Ethelston, UK Managing Partner and Lucinda Szebrat, Executive Director and Capco UK D&I Sponsor. The panel will be moderated by Lynn Hughes, Partner, Brazil and India.
Find out more here: https://www.capco.com/About-Us/Be-yourself-at-work/International%20Womens%20Day%202021%20Internal
Air Liquide
Air Liquide have lots going on across the business to celebrate International Women's Day! They will be interviewing a number of women across their organisation to hear more about their roles. They are also asking employees, family members and children to submit photos raising their hands, giving the opportunity to explain to other people and children the importance of International Women's Day. Air Liquide have set up a 'book club' focusing on books related to inspirational women and diversity, with the purpose of encouraging different mindsets, knowledge transfer and as a way of improving mental health. Plus, they will be using the day to promote Engeweld, their new PPE women's range, showing the impact it will have to women and why it is important.
FDM Group
In celebration of International Women's Day, FDM Group is launching an exciting Digital Bootcamp for final year students and graduates. It will give participants an opportunity to learn some basic coding and to fast-track onto the FDM Technical Graduate Programme. The bootcamp will also include thought-provoking activities on stereotypes and diversity and inclusion at FDM.
An information session will take place on Monday 8th March, click here to find out more https://zoom.us/webinar/register/WN_ydSkOhIAS62Yv5sgR8Ve6Q
Lidl
On International Women's Day Lidl GB will #choosingtochallenge by sharing the stories of women within their organisation and also provide educational opportunities through webinars. They will be running an insightful series of articles featuring female colleagues from across Lidl GB, discussing their careers so far, what's the best career advice they have been given and what advice they would give to women starting their careers at Lidl. Within the company, they will also be running a webinar with their fitness partner Gympass.
Lidl has also been a partner of Retails Weeks diversity programme "Be Inspired" since 2018. Be Inspired exists to promote diversity and inclusion at all levels across retail and encourage everyone to fulfil their career aspirations, regardless of gender, ethnicity, sexuality or socioeconomic status.
West Midlands Railway
To celebrate the day, West Midlands Railway have plenty of exciting activities planned! They will be promoting staff members who have taken part in the #ChooseToChallenge photo op on social media and doing a fun Q&A with them. This will feature a range of allies from the business, including Operations Standards Manager, Judith, Passenger Information Controller Peter and Stations Alliance Delivery Lead Tawhida Yaacoub.
AutoTrader
AutoTrader will be hosting a webinar centred around this year's theme #ChooseToChallenge. Join them for what is to be an engaging and inspiring webinar! If you'd like to attend, you can sign up here: https://bit.ly/2ZKq9rP
Imperial College Business School
Imperial are hosting a number of events to celebrate the day. Firstly, there will be a panel discussion and networking event on 9th March from 6:00pm – 7:00pm. Hosted by the Business School and the Forté Foundation, this event will feature a keynote speech and a discussion panel of dynamic female business professionals, including Forté fellows and mentors, alumni, and staff from the Business School. Register for the event.
On 18th March, Imperial will also be hosting a Joan Woodward Lecture Series with Dame Inga Beale. Set up in memory of the late Professor Joan Woodward, Joan was the second ever female professor at Imperial College London and continues to be a role model for women in science, engineering and technology. Dame Inga Beale, former CEO of Lloyd's of London, will discuss this year's IWD theme, 'a challenged world is an alert world', alongside her experience of breaking glass ceilings and building inclusive environments within the workplace. Register for the event
Optiver
At Optiver, they will be hosting an insightful virtual conversation with a respected leader in their industry, Adena Friedman, the CEO and President of Nasdaq. Adena is credited with significantly shaping Nasdaq's transformation into a leading global exchange and technology solutions company, with operations across six continents. Nasdaq is an important business stakeholder for Optiver and Adena is an inspirational speaker with over 20 years of experience as an industry leader.
IMC Trading 
Nology
On Monday 8th March, for International Women's Day Nology are offering a 10% discount to women who joining their self-paced coding course (a saving of £348), just quote 'International Women's Day' to the admissions team. Find out more about the course here.
Nology also offer free webinars and coding taster sessions which anyone can join if they'd like to find out more: https://nology.io/events/
General Dynamics
General Dynamics UK will be showing their support for International Women's Day, demonstrating their commitment to creating an inclusive culture, whilst marking the achievements of women throughout history and within the organisation.
To continue the conversation around inclusion, diversity and belonging, they'll be sharing useful resources – as well as asking their colleagues to contribute towards the virtual 'Wall of Women' by sharing photos of women they're inspired by.
KPMG
International Women's Day is a global day that celebrates the social, economic, cultural and political achievements of women, while continuing to advocate for gender equality – to celebrate this day KPMG are hosting a series of lunchtime Insight sessions across the week.
These virtual events are aimed at current university students, along with those that have already graduated, and will include a panel you can put your questions to, as well as the opportunity to hear from the Student Recruitment team who will provide an overview of KPMG's 2021 opportunities and application process.
To register please click here for more details: https://www.kpmgcareers.co.uk/student-events/
Flow Traders
Flow Traders would like to invite you to join their Women in Trading & Technology event!
This event gives you the opportunity to understand the core business and to get to know the company culture and the Trading industry a bit better. Several employees from the Trading and Technology department will talk about their experiences within Flow Traders and they will give you insights into their daily challenges.
Keep an eye on their website because this event will be open for registration soon!
Atkins
Atkins have created two inspiring videos to celebrate the day. The first is a conversation with women from across their Aerospace, Defence and Security about why engineering is a great choice.
The second is an interview with Principal Engineer Cencen, Team Leader, Jenny and Graduate Project Manager Marta. They talk about great women who've influenced them over the years.
IMI Precision
IMI Precision have a number of initiatives they are running on Monday and over the course of the month. At their Truflo Marine site in Birmingham, the Inclusion and Diversity chairs will be hosting a debate focusing on women and gender equality on the 16th March. They will be covering topics such as 'an alert world is a challenged world', menopause in the workplace, the rise of women is not about the fall of men and boosting inclusivity.
At IMI Precision's HQ in Birmingham, they will be organising a number of activities for employees, including team discussions are International Women's day and encouraging staff to share their stories on social media.
NatWest Group
At NatWest, they have extended the International Women's Day celebrations to last the whole month! There are so many interesting events and initiatives going on, including a conversation with Chief Data and Analytics Officer Zach Anderson on 10th March which will cover topics such as gender/race bias in data and much more. On IWD, there will be a keynote speech from Alex Mahon, CEO of Channel 4. She will cover her career and how C4 are tackling diversity. There are also loads more internal initiates taking place across the bank.
PA Consulting
At PA Women in Tech (WiT) is a team passionate about increasing gender diversity and inclusion within technical fields. They do that by organising learning opportunities and events that actively diversify the digital industry and challenge misconceptions that exclude women pursuing careers in technology.
The Women in Tech of the Month series celebrates the accomplishments of brilliant women who are pursuing careers in technology. To celebrate IWD, they are offering loads of opportunities to get involved, like nominating to celebrate women of the month, contributing to and speaking at their events, coaching aspirational young women and providing insights to help Women in Tech achieve their goals. Please email womenintech@paconsulting.com if you'd like to get involved.
If you're interested in receiving information about their upcoming activities, then register for the monthly newsletter below.
https://www2.paconsulting.com/women_in_tech_newsletter.html?_ga=2.139784247.501397667.1614545580-362882105.1603114570
Meet the team – https://www.paconsulting.com/about-us/women-in-tech/
Sky Betting and Gaming
Sky Betting and Gaming have organised a number of activities and initiatives to celebrate the day. Firstly, they will be chatting to star of sports broadcasting Laura Woods, focusing on 'From challenge comes change.' Laura will share her story on turning adversity into a challenge, helping her break through and get to the next level.
They are also hosting internal 'IAmRemarkable' Workshops. #IamRemarkable is a Google initiative empowering women and other underrepresented groups to celebrate their achievements in the workplace and beyond. The workshops are 90 minutes long and help to demystify some of the concerns that we face around the idea of self-promotion and share experiences of what makes each of us 'Remarkable'. More information here.
Lastly, they have set up the Leadership Team Mentoring Scheme. The Mentoring Scheme gives SBG employees the chance to be mentored by a member of the SBG Leadership Team for 6 months. Mentees will be able to ask them anything from what's driven their careers, how they've developed their leadership skills and what advice they'd give.
EMIS
The EMIS's Women's Network will be holding a webinar entitled "EMIS Women's Network Event: Menopause – The Last Taboo" to celebrate the day!
Danaher
In recognition of the global IWD theme, #ChoosetoChallenge, Danaher's Women + Friends Europe Associate Resource Group (ARG) is hosting a coffee chat with Executive Sponsor Bouchra Bensaoud, President of Danaher MEA & Turkey, and Markus Lusser, President of the Danaher Europe Board and President of Leica Microsystems. The topic is A Thoughtful Discussion on Challenging Bias in the Workplace.
They will also be encouraging global leaders to share a story on LinkedIn to promote their own story or that of women who have influenced them.
GFT Financial
To celebrate International Women's Day 2021, GFT UK pledges to be an ally to gender inclusivity in the workplace.
EDF Trading
EDF Trading are encouraging ALL staff to send in photos of the #ChoosetoChallenge pose and will be donating to an international charity focused on girls and young women. They are also having a panel discussion involving their senior female business leaders; with the topic "A challenged world is an alert world. Individually, we are all responsible for our own thoughts and actions – all day, every day."
Lastly, the will be sending a global newsletter which will be focused on IWD, with women around the business on what IWD means to them and what they'll be choosing to challenge in 2021.
STEM Women
At STEM Women we are passionate about addressing the diversity imbalance in STEM industries. We host regular graduate careers events for students and graduate who identify as female that aim to work towards bridging the diversity gap in STEM industries.
For more information about our upcoming events, visit stemwomenevents.com