We are Gala Dinner Sponsors at the AAGE Graduate Recruitment & Development Conference!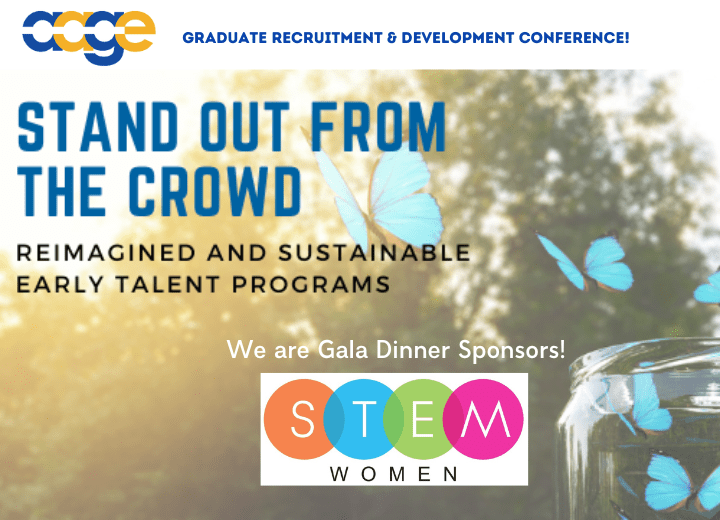 We are delighted to announce that we will be Gala Dinner Sponsors at the upcoming AAGE Graduate Recruitment & Development Conference 2022.
Taking place on Wednesday 26th October – Friday 28th October 2022 in Melbourne, Australia, this fantastic event will be a great opportunity to network with professionals, showcase the work we do at STEM Women and learn more about industry challenges from other delegates.
We can't wait to meet graduate employers in person and talk about our exiting plans for our unique events for Australia and New Zealand in 2023. The event will also be a great opportunity to hear talks from the great selection of keynote speakers and discover new ways to boost diversity recruitment in Australia.
We are really looking forward to sharing insights with employers, universities, industry associations and industry partners. It is set to be an inspiring and insightful few days!
Gala Dinner Sponsors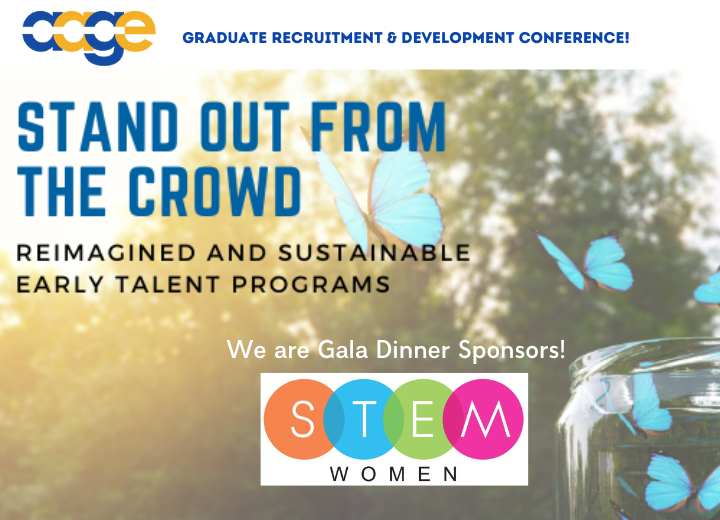 As well as the networking, presentations and workshops, there will also be the Australian Graduate Recruitment Industry Awards Gala Dinner, where awards are presented for industry best practice.
STEM Women are delighted to be sponsoring this important part of the event and presenting a 10-minute address to the Gala Dinner audience! Taking place at the Palladium at the Crown on Thursday 27th October, this black-tie affair will be the perfect opportunity to celebrate the award winners and network with likeminded professionals.
Come and Say Hello!
This event is the perfect opportunity to find out more about STEM Women. Our team will be on the stall, ready to network and discuss our unique events. We will be around throughout the whole event, as well as addressing the audience during the Gala Dinner.
At STEM Women, we are passionate about addressing the gender imbalance in the workplace, and so we offer our clients unique and bespoke services to help them meet diversity and inclusion targets. We are delighted to be partnering with the Australian Association of Graduate Employers (AAGE) for this event!
About STEM Women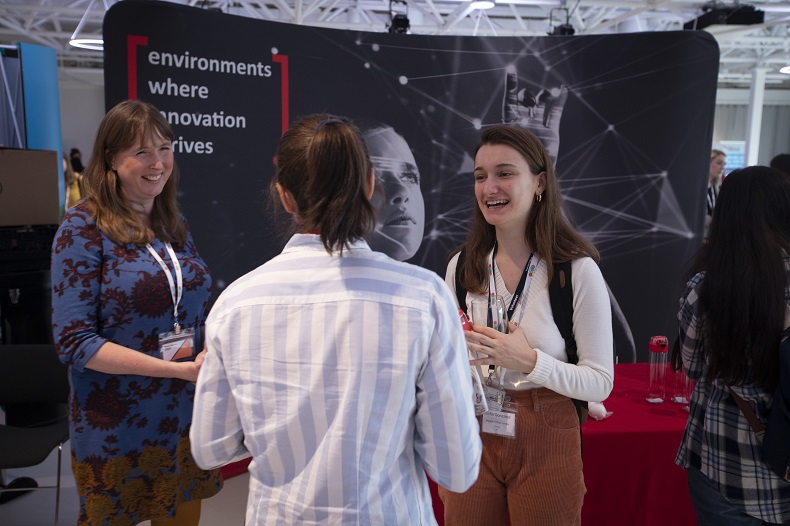 We introduce inspirational employers to our STEM Women community by running graduate careers events and promoting exciting roles and opportunities. Our events and jobs are perfect for university students and recent graduates who identify as female or non-binary, and study a STEM related subject; science, technology, engineering, or mathematics. Visit our website to find out more!
Our next event is the Virtual Australia and New Zealand STEM Careers Event, taking place on Thursday 4th August. We have signed up 12 fantastic employers for this event already, with many more still to be announced!