Tech Career Fair: Introducing the STEM Women Technology Careers Event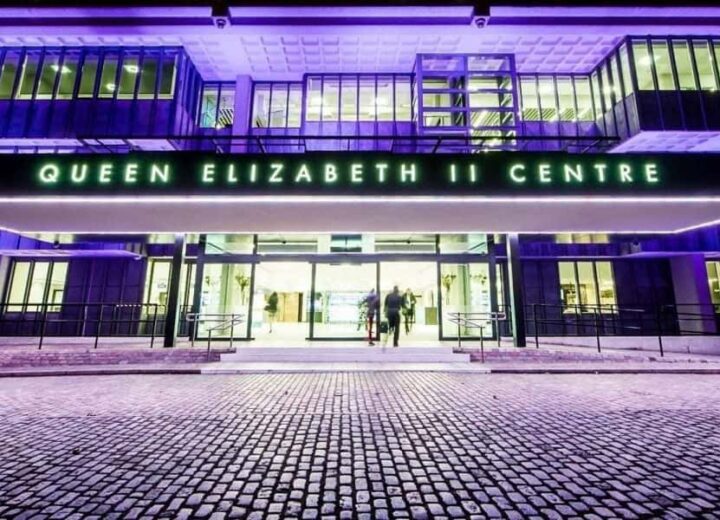 We are delighted to announce the STEM Women Technology Careers Event, our first event dedicated to the tech sector. Taking place on Monday 28th September 2020 at the QEII Centre in London, this special event will be split into two parts.
Part one is our graduate tech career fair for women studying STEM subjects at university and considering a career in technology.
Part two is specifically for women currently working in technology with 1-5 years' experience in the industry.
Hosted in one of the leading large event centres in the heart of London's Westminster, this inspiring event will bring together a wide variety of women in technology.
Part One: STEM Women Technology Careers Event (Graduates)
When: Noon-3.30pm
The first half of our STEM Women Technology Careers Event is aimed at women studying STEM subjects and considering a career in technology. This will be the perfect opportunity to build professional networks, hear from inspiring women working in tech, ask important questions about working in the industry and discuss exciting new graduate opportunities within technology.
The event will begin with an inspiring welcome talk, followed by a panel session, networking sessions with employers and several skills sessions throughout the afternoon.
Part Two: STEM Women Technology Careers Event (Professionals)
When: 5-8.30pm
In the second part of our tech career fair we will be inviting over 200 women to build their professional networks and join a community of women in tech. This evening event will feature a keynote speech, plenty of skills sessions, employer insights, an interactive panel session and the opportunity to network with employers and fellow professionals.
The STEM Women Working in Technology event will address a number of issues relevant to professionals in the early years of their career. The topics covered will include practical careers advice, tips on managing a team, advice relating to professional qualifications, how to maintain a good work/life balance, how to deal with imposter syndrome and an insight into what tech employers are looking for.
We will also provide a selection of delicious canapes, soft drinks and alcoholic beverages to enjoy throughout the evening.
Join us at the STEM Women Technology Careers Event
Whether you're a graduate, early years professional or a recruiter for a tech company, the STEM Women Tech Career fair is the perfect networking opportunity.
Check out our events page for further information on how you can register for your ticket. Or, if you're an employer looking to exhibit at part one, two, or both of our sessions, get in touch with our team today.
At STEM Women we're on a mission to address the gender imbalance in STEM in the UK. Last year, we held ten events in different cities across the UK and Ireland and introduced over 3,000 students to over 180 employers.
Our events have helped many university students and graduates find their ideal job within companies who are committed to creating a gender-balanced workforce. We can't wait to continue building our network of women in STEM.
Enjoy this blog? Check out our guide to the reasons why you should attend networking events.