Introducing the STEM Women UK Financial Services Event Sponsored by NatWest Markets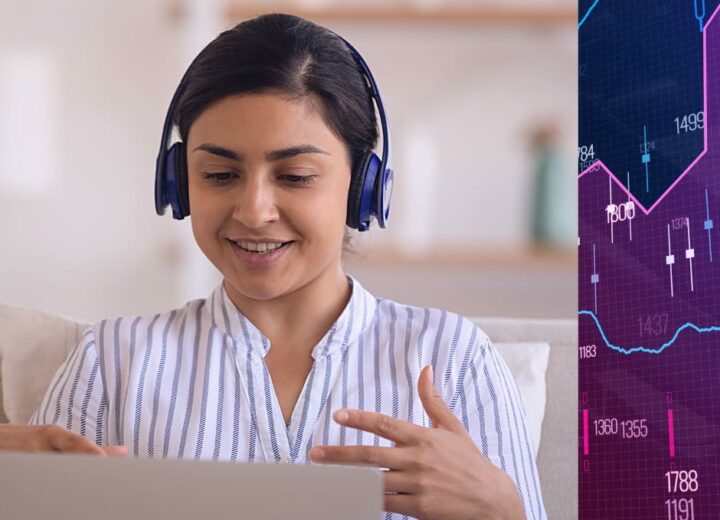 Our autumn 2021 virtual event season will be kicking off with the STEM Women UK Financial Services Event, sponsored by NatWest Markets. Taking place on Tuesday 7th September, this event is targeted towards students and recent graduates studying a relevant STEM subject and looking to start their careers within financial services. It is perfect for students and recent graduates who identify as female or non-binary, studying at universities across the UK.
We are anticipating 600 event sign-ups, making it one of our largest virtual events for the financial services sector. This inspiring event will allow attendees to virtually network with employers, watch live presentations, take part in a panel session and apply for exciting opportunities.
We have already signed up a number of top employers who will exhibit on the day –
Who is exhibiting?
Baillie Gifford
Barclays
Bloomberg
Chartered Insurance Institute
GIC
Jane Street
London Business School
NatWest Markets
NFU Mutual
PwC
Swift
With more to be announced!
Provisional Event Timings:
Noon – Event begins in the 'Live Presentations' area, with a welcome talk from STEM Women and our event sponsor, NatWest Markets.
12.10pm – Panel discussion with women working in financial services. Ask questions and gain a fascinating hand insight from inspiring panellists.
12:45pm – Live networking begins and continues until the event ends. Attendees can visit company stands, network with employers and search live jobs!
1:30pm – Live employer insight talk in the 'Live Presentations area' from Chartered Insurance Institute.
1:55pm – Second live employer insight talk from NatWest Markets.
2:20pm – Third live employer insight talk from PwC.
2.45pm – Fourth live employer insight talk from GIC.
3:10pm – Fifth live employer insight talk from Bloomberg.
3:35pm – Sixth live employer insight talk from Swift.
3:55pm – Networking focus – having been inspired by our speakers, panellists and companies, be sure to use the last 35 minutes of the event to network and apply for job roles you're interested in.
4:30pm – Event ends.
Sophie Chadwick, STEM Women Events Manager: "We're really excited to run this event for the third time! We are really hoping to build on the success of the last two years and sign up over 600 talented attendees to network with some inspiring employers."
What our exhibitors are looking forward to…
Vivine Cameron, Education Partnerships Manager at the Chartered Insurance Institute:
"The true value in creating a fairer society for all using Insurance and Financial Planning has traditionally not been well promoted, which is why I am delighted to be representing the profession at the STEM women UK event and can confirm, from my personal experience, that it is a hidden gem of a career.  Please do join me and my panel on financial services day to find out more about the opportunities for women in this thriving and exciting profession."
PwC:
"Inclusion and diversity is very important to us at PwC. We know that when people from diverse backgrounds and with different points of view work together, we create the most value – for our clients, our people and our society.
"We're committed to building a culture of inclusion that empowers all of our people to thrive and feel a sense of belonging. That's why we're looking forward to the STEM Women Financial Services Event as we've got opportunities for those who want to learn, adapt, be challenged and grow."
Alissa Garland, Bloomberg:
"As we know diverse teams make smarter decisions, but teams don't make themselves. We actively recruit and nurture talent that adds diversity to our workplace — finding the best and brightest whoever and wherever they are.
Part of my role as an Early Careers Recruiter is ensuring representation of graduates from different backgrounds, universities and across skill-sets. Women are currently underrepresented in STEM but we don't want to see that affect the diversity of our company. This means we need to work extra hard to attract and retain women in STEM from a relatively small existing pool, while doing our part to help grow and diversify the future talent pipeline through industry partnerships and our own initiatives.
Events such as the STEM Women Financial Services Fair enable us to educate candidates on our roles, opportunities and company culture, as well as demystifying the skills and experience we look for. They also play an important role in breaking down barriers brought on by stereotyping and thought patterns, such as imposter syndrome."
Addressing the Gender Imbalance in Financial Services
The STEM Women UK Financial Services Event will strive to bridge the gap between talented female graduates and employers, starting conversations and boosting equality in the future workforce.
In the financial services sector, 33% of the mid-level workforce in the UK is female, this decreases to 20% when you reach senior level, and women make up just 9% of the workforce at CEO level, according to a report based on the Office for National Statistics Labour Force.
Register Today!
Students can register for their free ticket here – https://stemwomenevents.com/event/5171
There are still a few spaces left for exhibitors at the Financial Services Event, for more information please contact Event Sales Manager Lauren Jenkins at laurenj@stemwomen.co.uk
STEM Women Events
In 2019, our Financial Services Event took place in person in Westminster and attracted 266 sign ups! We then moved our event online in 2020 and had 424 sign ups, with a peak live talks audience of 208 viewers, 1,084 one-to-one conversations between attendees and employers, 4,199 chat messages and 140 job applications made during the event!
Panel discussion, Financial Services 2020
As well the UK Financial Services event, STEM Women are also hosting a UK Technology event, a UK Engineering event, and general STEM careers events for London, England and Wales, Scotland, Ireland, Benelux Region and the USA.
Visit the STEM Women (www.stemwomenevents.com) events page to find out more, and follow them on LinkedIn, Facebook and Twitter to stay up to date with all the latest news and event information.