STEM Women to Host Women in Tech Networking Evening at CodeNode in London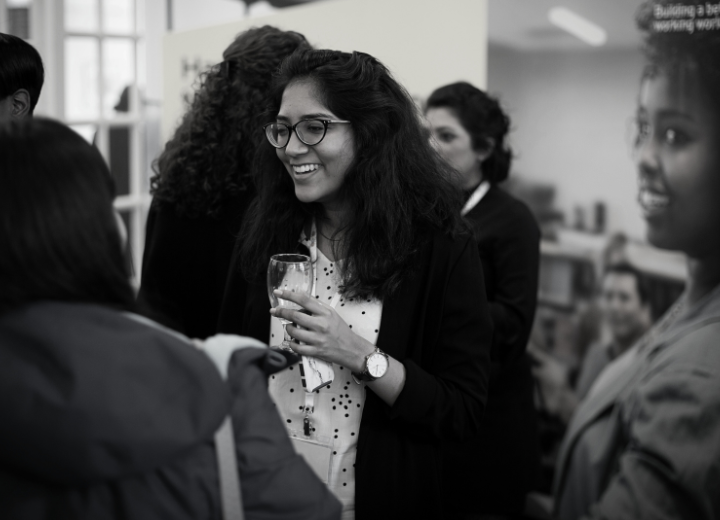 We can't wait to host our Women in Tech Evening event on Wednesday 26th April in London! Taking place from 5pm – 8pm at the fantastic CodeNode venue, we are really looking forward to joining together an inspiring community of women in tech.
Perfect for women looking to build their professional networks within the exciting technology industry, we're so excited to welcome everyone to this sold out event! During the evening attendees will enjoy pizza, drinks, inspiring talks, a panel discussion and invaluable skills sessions. We have fourteen event sponsors signed up to exhibit, all demonstrating their commitment to diversity and inclusion, they include: Alten, AWS, Capgemini, CBOE, CERN, FNZ, Lexis Nexis, Leyton, Maersk, Netcompany, R3, SII UK, Schlumberger# and TTP.
Addressing the need to retain women working in STEM industries, this evening event will help attendees develop key skills, get inspired, and advance their careers. The keynote and insight talks will cover topics that will focus on how to progress your tech career, present yourself effectively and tackle imposter syndrome.
Our Event Host – Lucy Hedges
Our official host and keynote speaker for this event will be Lucy Hedges! Lucy is a journalist and broadcaster specialising in consumer technology, whose obsession with gadgets began back in the 90s when middle-of-the-night SNES marathons were considered normal!
Lucy began her career writing for gadget website Shiny Shiny, then went on to become multimedia editor for Stuff magazine. She is the former technology editor for Metro newspaper and a presenter for BBC Travel Show, and has hosted and spoken at a number of live events, including Adobe Max, Black Hat MEA, Ernst & Young's Entrepreneur of the Year, and FT Strategies and Google News Initiative's EMEA Alumni Summit.
Lucy has a passion for all things tech, but perhaps most importantly, she loves disproving the gender assumption that girls are not as gadget-savvy as the boys.
Guest Speaker – Sarah Perugia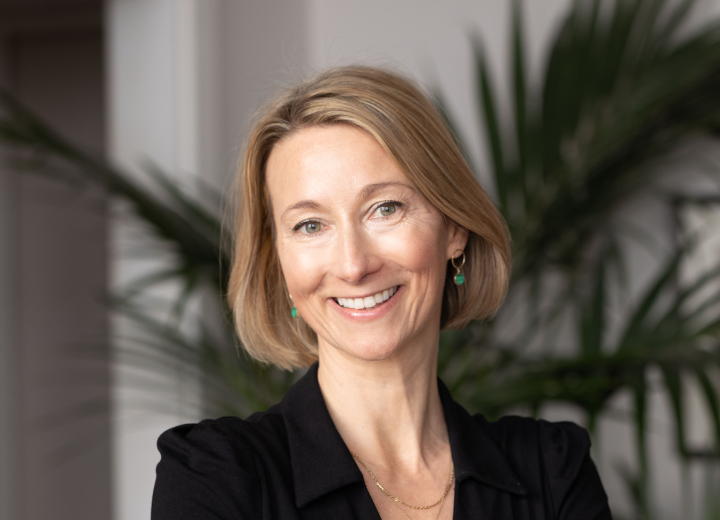 Sarah Perugia is a qualified accredited executive leadership coach, as well as a highly experienced keynote speaker. she has been working all over the world, helping organisations, teams and individuals flourish, for 20 years.
She is a passionate and active campaigner for improvement in diversity, equality & inclusion. Sarah has a long track-record of helping organisations build their female talent pipelines and create more high-performing gender-equal senior teams.
She is the creator of women on a mission – a life-changing women's leadership development programme. This programme gives these leaders the space to build a powerful network and create a roadmap for career success.
Panelists
Lauren Laing (Head of Omics at TTP), Ashfia Tough (Head of Professional Services and Support at R3) and Sarah Perugia (Executive Leadership Coach) profiled above. 
Lauren is a biochemist and bioinformatician by training with a passion for technology development in the Life Sciences space. From novel DNA sequencing products to state of the art imaging technologies which enable scientists to profile tissues in 4 dimensions, Lauren and her team combine biology, chemistry, physics, engineering, electronics and software to develop tools which will ultimately revolutionise healthcare and Life Sciences as we know it. In her time in the Biotech industry, she has most enjoyed working with people from different disciplines and diverse backgrounds to deliver ground breaking technologies and apply her STEM skills to real world problems which truly matter.
Ashfia leads R3's global Professional Services organisation. She and her team deliver bespoke distributed ledger (DLT) solutions to enable some of the world's most demanding customers, such as central banks and large financial institutions, to change the world with digital assets and digital currencies. Ashfia is passionate about technology, people and in seeing women being able to make their mark in every aspect of technology development and leadership.
Our three panelists will be sharing insights and advice during this inspiring panel discussion. 
Event Agenda:
5pm onwards: Arrive at CodeNode and check in with our team, then head to the networking space for welcome drinks before we move into the theatre.
5:30 – 6pm: A welcome from STEM Women, followed by a fascinating keynote speech from our event host Lucy Hedges.
6 – 6:30pm: In the networking space, enjoy refreshments (pizza and wine, beer, soft drinks) and meet our 14 outstanding event sponsors: Alten, AWS, Capgemini, CBOE, CERN, FNZ, Lexis Nexis, Leyton, Maersk, Netcompany, R3, SII UK, Schlumberger and and TTP.
6:30 – 7pm: Attend one of two 30-minute skills sessions:
Session 1: Imposter Syndrome workshop with Pamela McGee and Sophie Chadwick from STEM Women.
Session 2: Presenting with Confidence workshop with Sarah Perugia.
7 – 7:20pm: Final networking break of the evening, with drinks in the networking space.
7:20 – 7:50pm: We will finish on a real high, ask your questions to our fantastic panellists during a panel discussion chaired by our event host Lucy Hedges. We will be exploring a variety of topics relating to 'How to develop a fulfilling career in tech.'
8pm: Event ends.
STEM Women Specialist Recruitment Consultants
At STEM Women we have two specialist recruitment consultants who can work with attendees who are actively job hunting. Mark Newland and Jodie Murray will have a STEM Women company stall at this event. They will be happy to speak to attendees about their future career goals and can then introduce them to relevant opportunities.