STEM Women Host an Inspiring Women in Tech Networking Evening at CodeNode London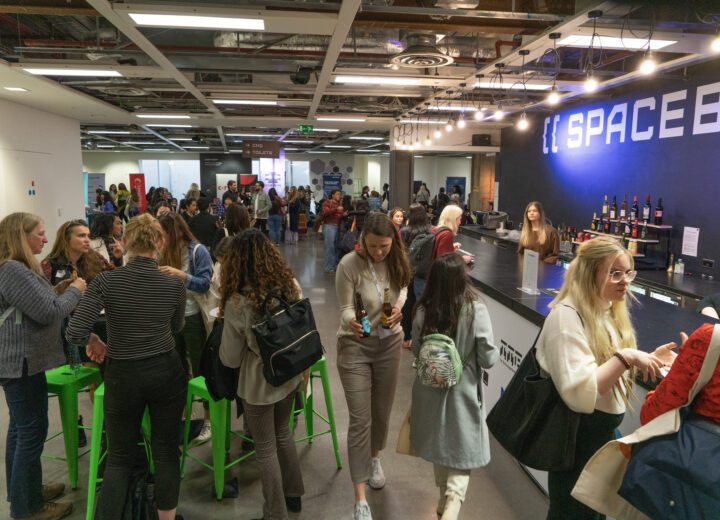 On the evening of Wednesday 26th April, we ran our Women in Tech Networking Evening at CodeNode in London. This event saw 150 attendees come to network with an inspiring community of women in tech in this buzzing venue.
The event began with a welcome talk from STEM Women, followed by a keynote speech from event host Lucy Hedges. Lucy inspired our audience with a fascinating insight into her personal journey and the importance of networking. She delivered her talk with lots of enthusiasm and energy, setting a great tone for the rest of the event.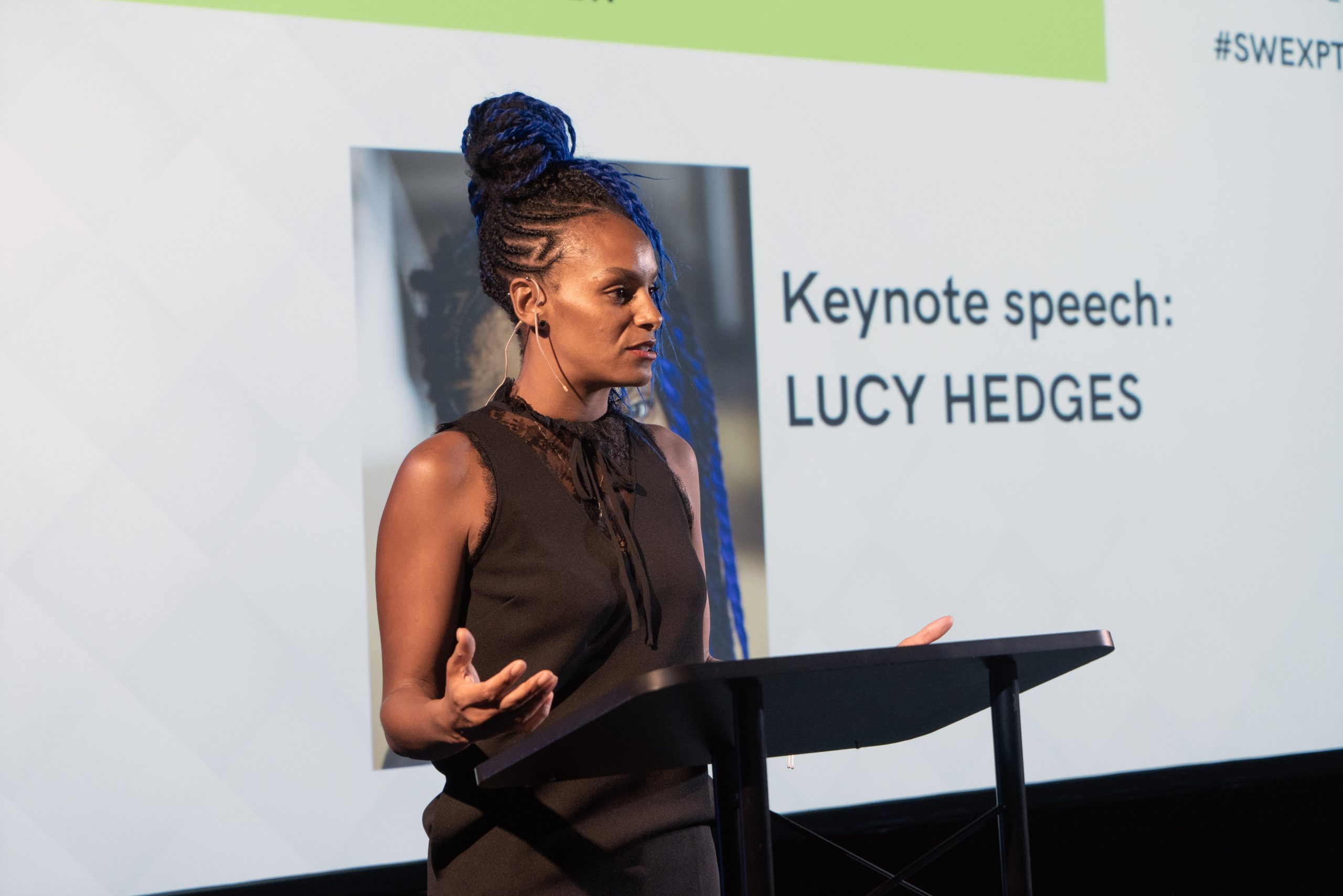 During the evening attendees enjoyed pizza and refreshments, whilst networking with our fourteen event sponsors at their exhibitor stalls. There was a great atmosphere throughout the whole evening!
At 6:30pm, our attendees were invited to take part in one of two 30-minute skills sessions. Session 1 was an interactive workshop focused on Overcoming Imposter Syndrome and was hosted by Pamela McGee and Sophie Chadwick from STEM Women. It covered aspects such as the 5 subtypes of imposter syndrome, Shine theory, allyship, and the systemic issues affecting women in tech.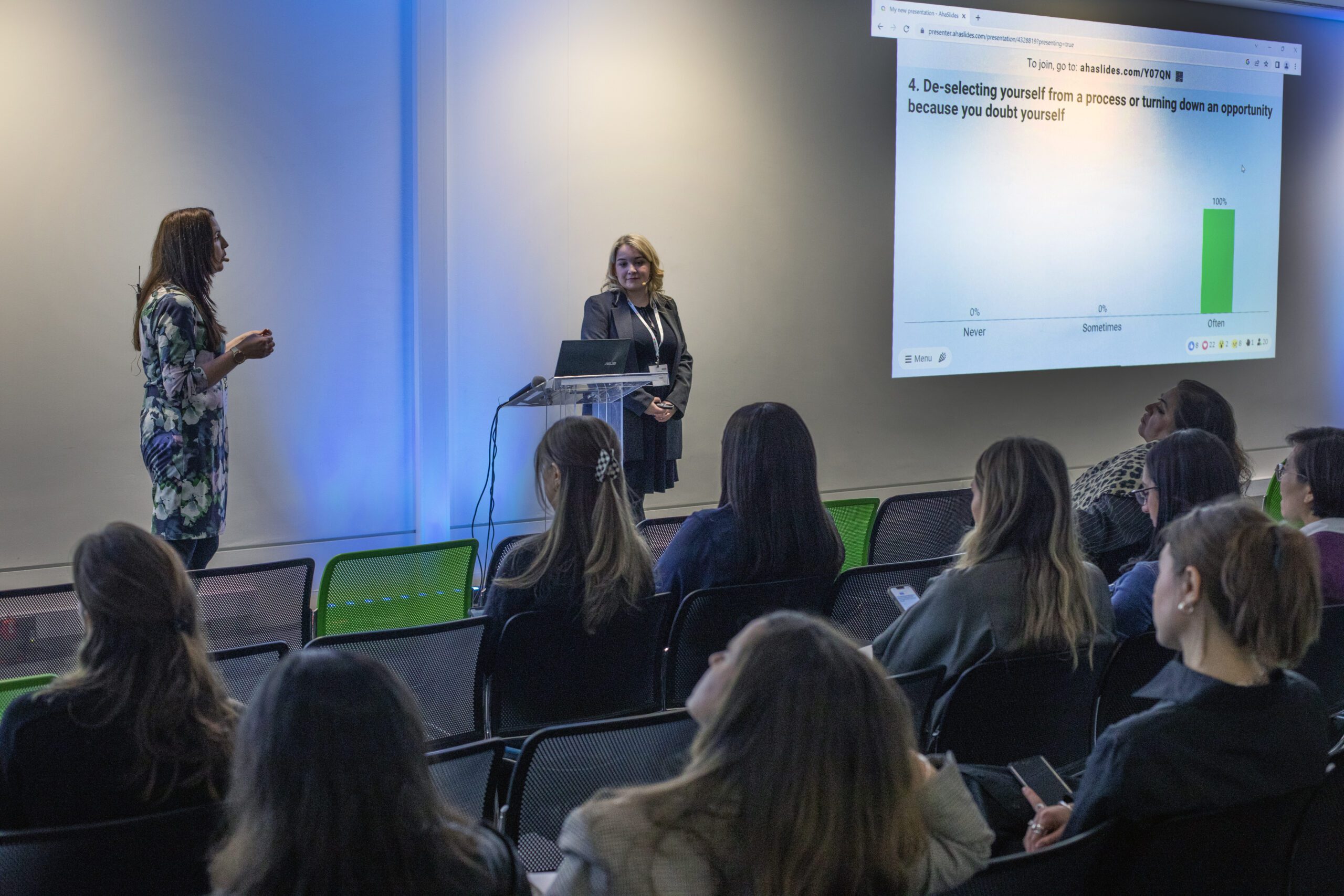 Session 2 – How to Present with Confidence, was run by Sarah Perugia, a qualified accredited Executive Leadership Coach. Sarah's session was fun and informative and gave participants some key powerful, practical ideas on flexing body language, thinking and behaviour in order to get the best possible results.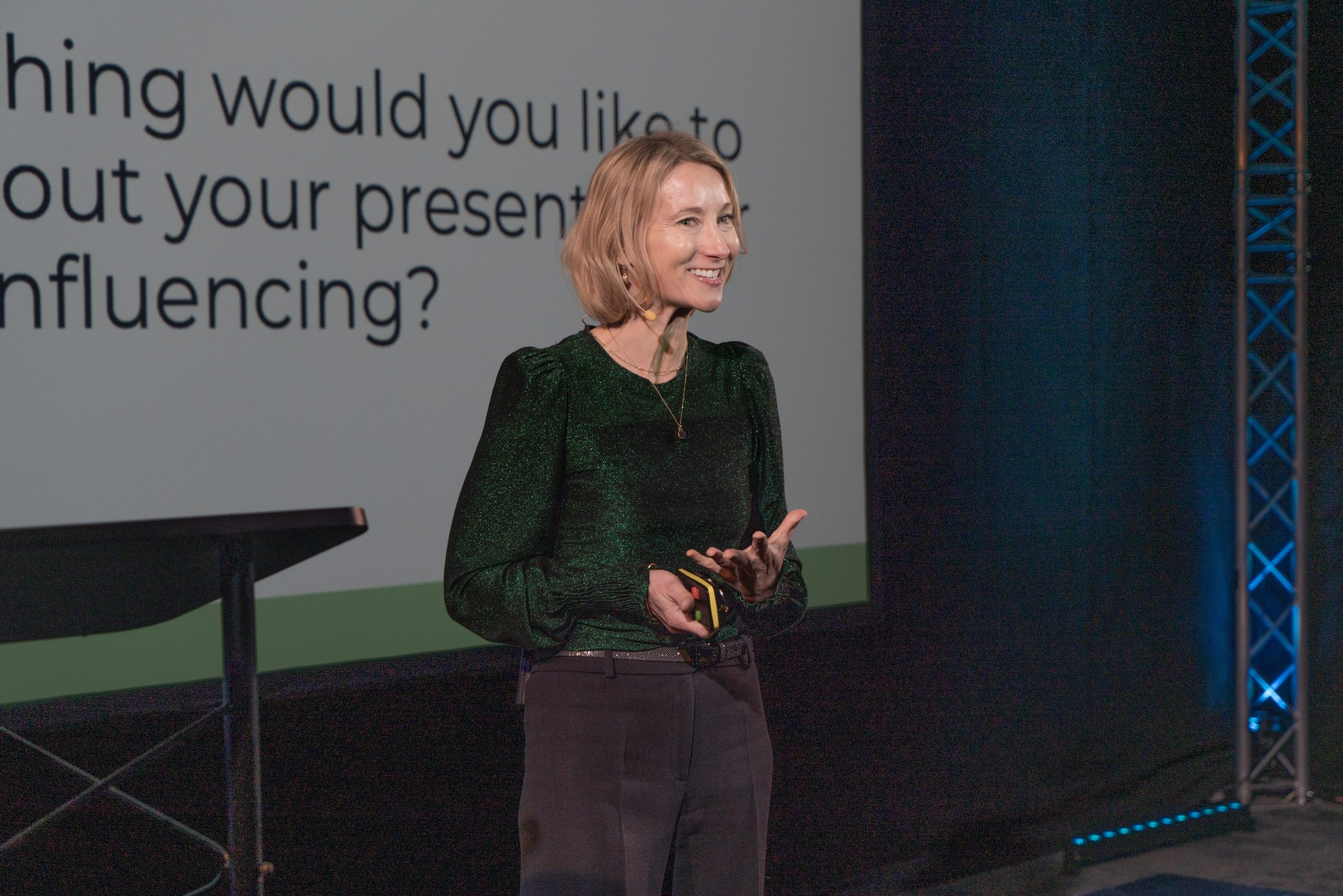 The event finished on a real high with an insightful panel discussion chaired by our event host Lucy Hedges. The panelists included Lauren Laing (Head of Omics at TTP), Ashfia Tough (Head of Professional Services and Support at R3) and Sarah Perugia (Executive Leadership Coach). The panel explored a variety of topics from how to get started in a tech career, to how to achieve a good work-life balance. We also covered the underrepresentation of women in the technology industry and how this can lead to feelings of imposter syndrome.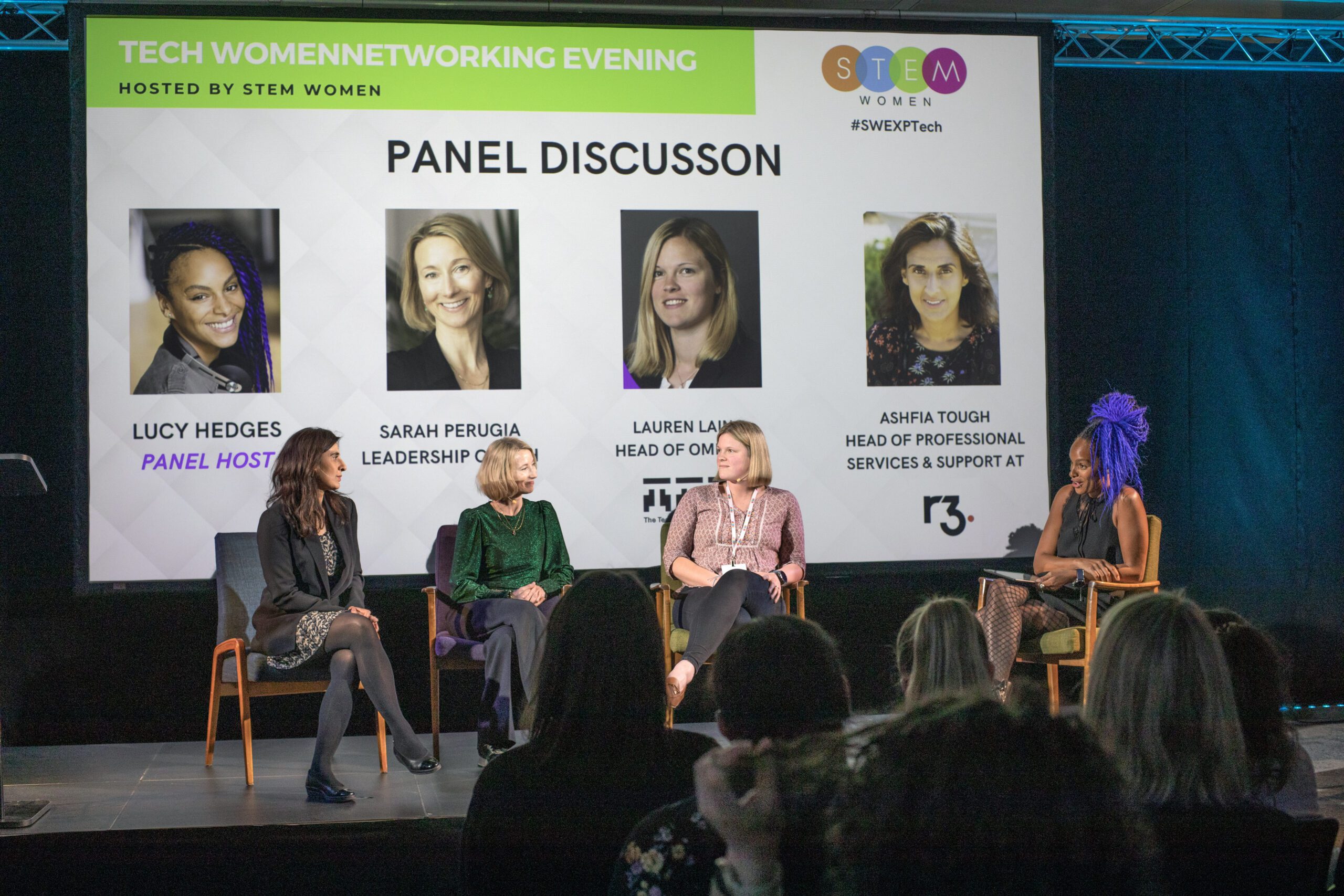 Positive Feedback
"Excellent event, so encouraging to see women supporting and uplifting each other!" – Nicola, Head of Talent, Leyton.
"Fantastic to be part of this STEM Women event, their events are industry leading!" – Barry, Head of Recruitment, FNZ.
"I thought the event was really well organised on the night, and presented some interesting topics that were useful to discuss with other attendees." – Elizabeth Mills, Senior Associate.
"Feeling really inspired after attending STEM Women's networking event last night! Great talks on topics like imposter syndrome and met some other amazing women in tech." – Pearl, Software Developer.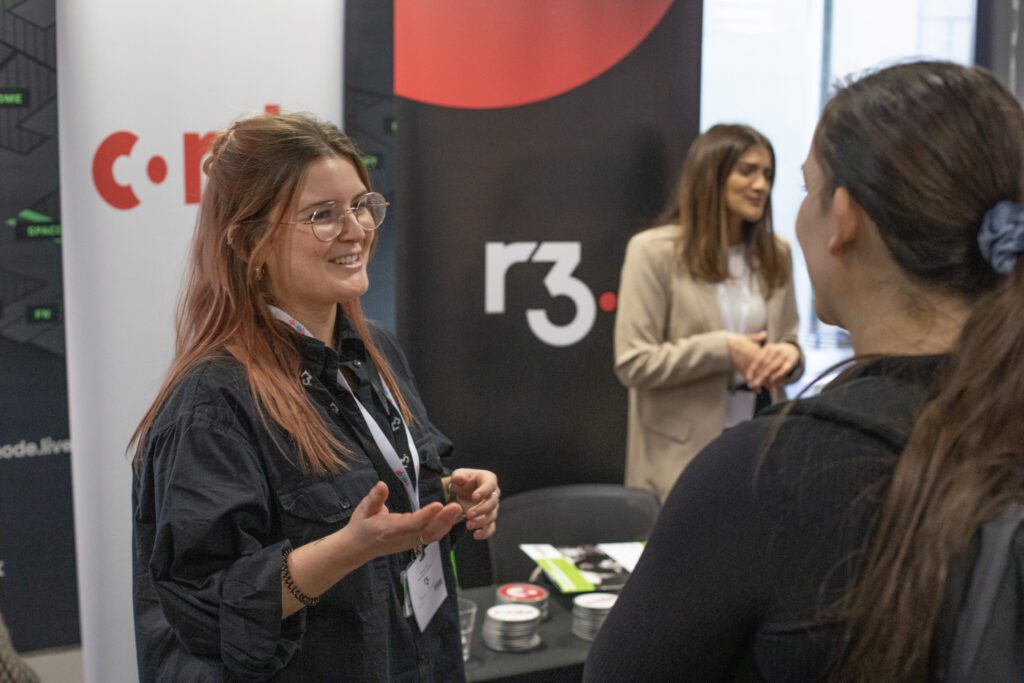 Join us at a STEM Women Event!
We run a range of industry specific, general STEM and location specific careers events each year.
If you're an attendee looking to register for your free ticket, take a look at our events line up and follow us on LinkedIn, Instagram, Twitter and Facebook for event updates.
If you're an employer interested in exhibiting at an upcoming event, please don't hesitate to get in touch with Event Sales Manager, Lauren Jenkins by emailing laurenj@stemwomen.com, or fill out the form below. www.stemwomen.com.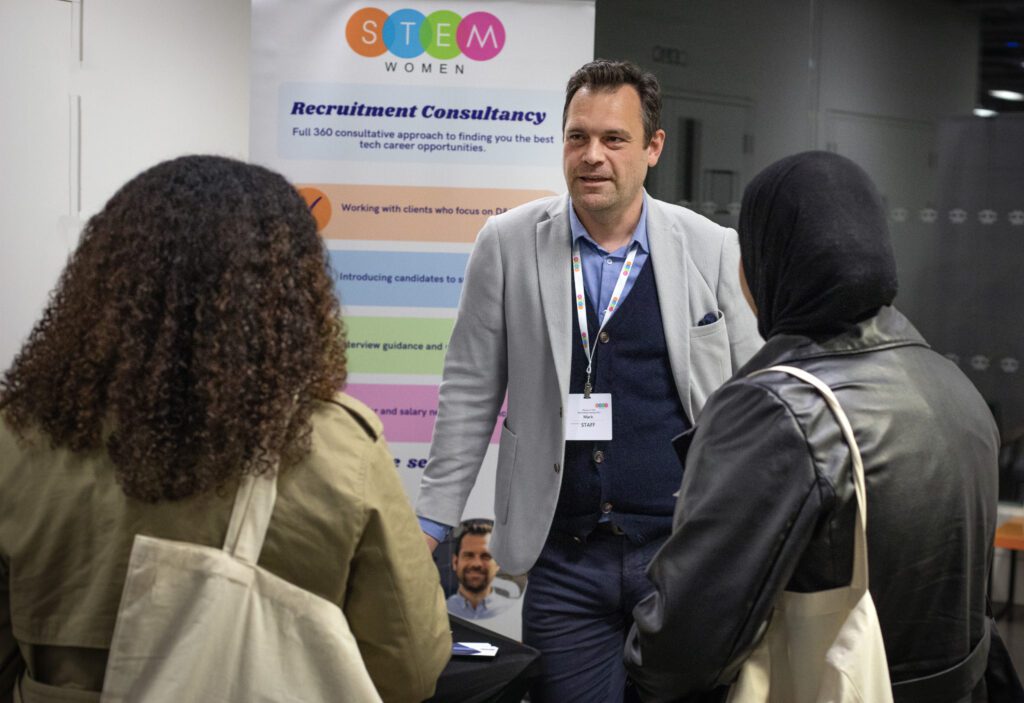 Sign up to hear about our next event