STEM Women Set to Host an Exclusive Event for Jane Street this June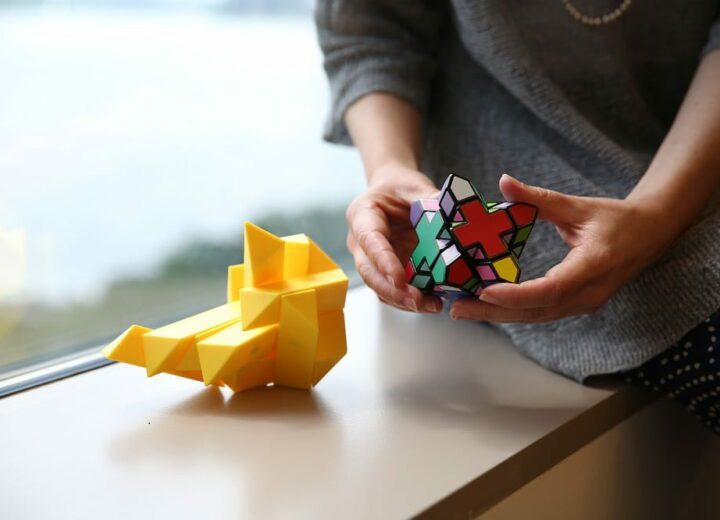 On Thursday 10th June, we are partnering with global proprietary trading firm, Jane Street, to host an exclusive virtual insight event!
This unique event will showcase Jane Street's 2022 summer internship opportunities in trading, software engineering, business development and quantitative research.
Discover Jane Street
Jane Street is a global trading firm with over 1,300 employees, trading a wider range of financial products, including, ETFs, Equities, Futures, Commodities, Options, Bonds, and Currencies.
They have a number of exciting opportunities available which will be discussed in detail during this bespoke insight event. Attendees will discover who Jane Street are, their culture and learn more about what it's like to work for a trading firm.
The event will feature a series of talks from senior leaders, the recruitment team, and current graduates. Attendees will learn more from recruiters about the application process, ask their questions during an insightful panel discussion, take part in breakout sessions and participate in a fun problem-solving exercise. There will also be the chance to network one-to-one with the recruitment team and register their interest for the summer internship opportunities.
The Candidates
The event is aimed at students who will be completing their studies in 2023 or 2024 and are studying a relevant STEM subject at university.  The key subjects include mathematics, statistics, financial engineering or related, computer science or similar, economics and engineering.
Exciting Opportunities
Internships at Jane Street offer candidates the chance to meet the team, learn about the firm and the world's financial markets. The internships are designed to be educational, valuable and fun!
During this event, attendees will be introduced to four different internship opportunities, covering different business sectors: quantitative trading, software engineering, quantitative research, and business development. All internships are paid, and summer internships typically run for 10-12 weeks between July and September. Jane Street will be accepting applications in August for 2022 Summer internship.
Quantitative Trading Interns
Work with Jane Street's experienced traders to learn about identifying, analyzing, and executing trading strategies, constructing quantitative models, conducting statistical analysis, building trading intuition, and more. Trading interns usually split their summer between two different trading desks.
Software Engineering Interns
Work with experienced dev mentors on projects that are wide-ranging and have real impact. Learn about trading through classes and build bots that compete on a simulated exchange. Past interns have built protocol compilers, hacked on the internals of our concurrency library, and built real-time visualization tools. Many intern projects are subsequently released as open-source.
Business Development Interns
Work with Jane Street's business development, compliance, and operations teams to understand the regulatory and operational frameworks of various financial markets, and how they impact the implementation of the firm's systems, processes, and trading strategies. Business development interns rotate through projects and mentors over the summer.
Quantitative Research Interns
Construct mathematical models, learn about relevant academic research, explore new ideas, and execute studies using Jane Street's massive research infrastructure.
Check out the Event Agenda:
The event will run from noon until 4pm.
Noon – 12:30pm – Introduction and Overview – Who are Jane Street?
12:40 – 1:15pm – Panel discussion with 4 female Jane Street panellists, facilitated by Sophie Chadwick, Events Manager, STEM Women.
1:15 – 1:45pm – Overview of Jane Street Programmes, timelines, advice for applications and recruiting on campus. Presented by Beth Gorman, University Relations Lead, Jane Street.
1:45 – 2:00pm – 15 minute break
2:00 – 2:45pm – "Real Numbers" problem solving exercise. A probability exercise that will introduce a problem that attendees can try to solve before a Jane Street employee then shows the solution.
2:45 – 3:15pm – Breakout sessions with representatives from each business area, providing an insight into their internship programme and answering questions.
3:15 – 4:00pm – Opportunity to initiate one to one webchats and video calls with members of the recruitment team and to register your interest in the summer internship schemes.
If you're interested in starting your career with Jane Street and would like to attend this event, please apply here.  This is a truly unique opportunity, with limited spaces available, so please register your interest today!
Interested in hosting your own bespoke insight event? Get in touch with Event Sales Manager Lauren to find out more – laurenj@stemwomen.co.uk.
We have previously hosted insight events for Bloomberg, Graphcore and Assystem. Check out our case studies to find out more.