STEM Women Nominated in the Best Supplier category at the Women in Tech Employer Awards 2023!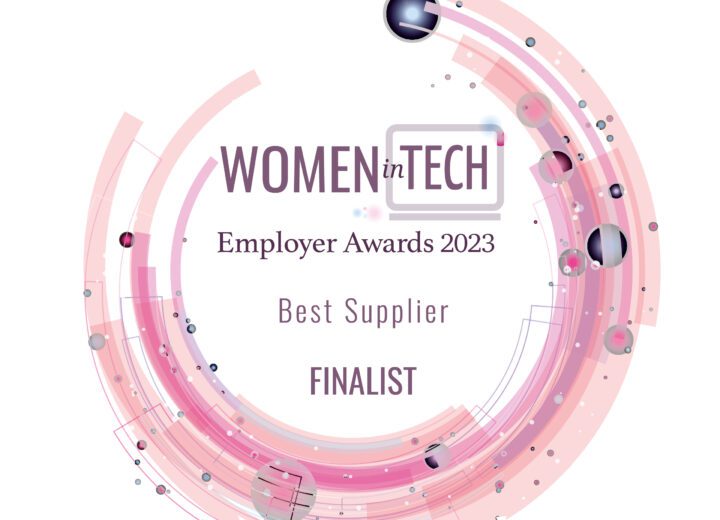 We are delighted to have been nominated for the Women in Tech Employer Awards 2023 in the Best Supplier Category!
Taking place on 15th June 2023 at The Royal Lancaster Hotel in London, we are so honoured to be in with a chance of winning this fantastic award. This black tie awards evening is set to be a very inspiring night, bringing together organisations and professionals who are all passionate about closing the gender gap in the tech sector.
At STEM Women, we run careers events and promote jobs aimed at female and non-binary STEM students, graduates, and professionals, looking to progress their careers. We are passionate about addressing the gender imbalance in the workplace, and especially in the technology sector. We offer our clients unique and bespoke services to help them meet diversity and inclusion targets and work towards gender parity in STEM. In 2018, we won the Women in Tech network of the Year award, which was so exciting! We hope we can replicate this success at these upcoming awards.
The full shortlist for our category (Best Supplier) includes:
Guider
Hatch
Purple Beard Ltd
Skills 4
STEM Women
TechSwitch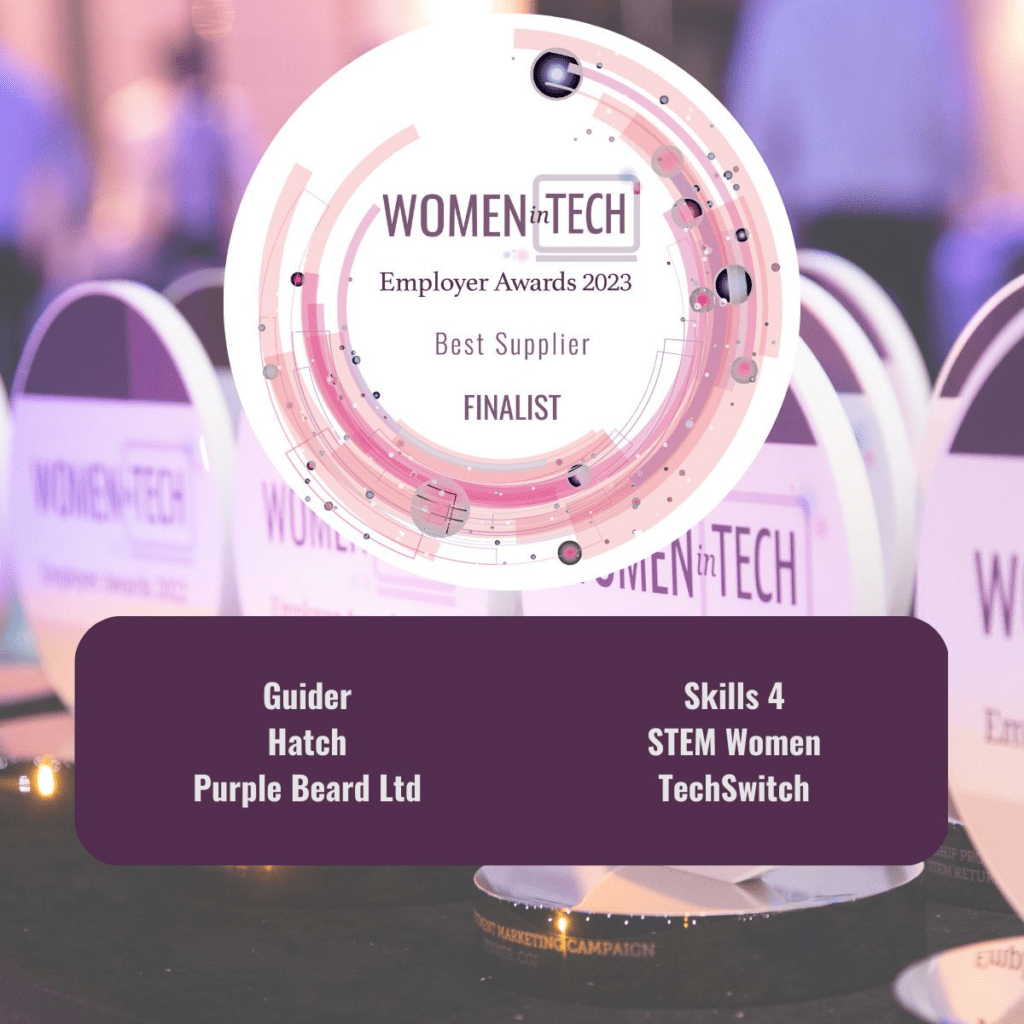 Alongside the best supplier award, there are plenty more great categories including Best Tech Employer, Best Public Sector Employer, Best Graduate Employer, Best Employer for Benefits, Best Mentorship Programme, and many more!
We can't wait to meet and network with lots of like-minded professionals and organisations at this inspiring event.
About STEM Women
We introduce inspirational employers to our STEM Women community by running careers events and promoting exciting roles and opportunities. Our graduate events and jobs are perfect for university students and recent graduates who identify as female or non-binary, and study a STEM related subject; science, technology, engineering, or mathematics. We also run experienced hire events, for women with 1-5 years working experience, looking to advance their careers and grow their networks. Visit our website to find out more!