Popular Books for Women in STEM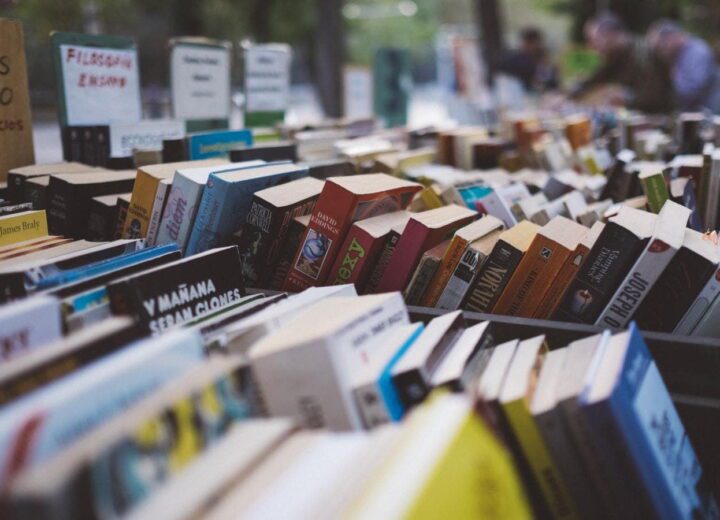 If you're interested in the world of science, technology, engineering and mathematics, we've put together a list of some of the best and more popular books for women in STEM. With so many amazing titles being produced for and about women working in STEM, there's never been a better time to get inspired!
If you spot any books for women in STEM that we've missed, get in touch with us today and add to our ever-expanding list!
The Best Women in STEM Books
1. The Gendered Brain: The New Neuroscience That Shatters the Myth of the Female Brain by Gina Rippon 
We live in a gendered world where we are bombarded with messages about sex and gender. On a daily basis we face deeply ingrained beliefs that your sex determines your skills and preferences, from toys and colours to career choice and salaries. But what does this constant gendering mean for our thoughts, decisions and behaviour? And what does it mean for our brains? The Gendered Brain is one of the most popular books for women in STEM, for more information on this brilliant piece of literature, read Rachel Cooke's review in The Guardian.
2. Built: The Hidden Stories Behind our Structures by Roma Agrawal MBE
In BUILT, structural engineer Roma Agrawal takes a unique look at how construction has evolved from the mud huts of our ancestors to towers of steel that reach into the sky. She unearths how humans have tunneled through kilometres of solid mountain, bridged the widest and deepest of rivers, and tamed Nature's precious – and elusive – water resources. She tells vivid tales of the pioneers behind landmark builds such as the Brooklyn Bridge and the Burj Khalifa, and examines, from an engineering perspective, tragedies like the collapse of the Twin Towers. She reveals how she designs a building so it will stand strong – even in the face of gales, fire, earthquakes and explosions. BUILT is definitely worth reading if you love anything about engineering.
3. Women in Tech: Practical Advice and Inspiring Stories from Successful Women in Tech to Take Your Career to the Next Level
Geared toward women who are considering getting into tech, or those already in a tech job who want to take their career to the next level, this book combines practical career advice and inspiring personal stories from successful female tech professionals. The book features inspiring women in STEM including Brianna Wu (founder, Giant Spacekat), Angie Chang (founder, Women 2.0), Keren Elazari (TED speaker and cybersecurity expert), Katie Cunningham (Python educator and developer), Miah Johnson (senior systems administrator), Kristin Toth Smith (tech executive and inventor), and Kamilah Taylor (mobile and social developer).
4. Lab Girl by Hope Jahren 
Hope Jahren's remarkable memoir is both a personal odyssey and the story of her profound affinity with the natural world. The perfect book for Women in STEM, it covers remarkable feats and encourages you to marvel in the perfectly clean break of a leaf stem or the first leaves of a new plant.
5. The Madame Curie Complex: The Hidden History of Women in Science by Julie Des Jardins
This book reveals how female scientists have often asked different questions, used different methods, come up with different explanations for phenomena in the natural world, and how they have forever transformed a scientist's role. An important piece of literature for female scientists, it forces the reader to ask themselves important questions, which could help you progress in your career.
6. Removing Barriers: Women in Academic Science, Technology, Engineering, and Mathematics by Jill M. Bystydzienski
Next up is a one of the most important books for women in STEM. This volume shows positive examples of institutions and departments that have been transformed by the inclusion of women and recommends a set of best practices for continuing growth in positive directions.
7. The Fossil Hunter: Dinosaurs, Evolution, and the Woman Whose Discoveries Changed the World by Shelley Emling
Mary Anning was only twelve years old when, in 1811, she discovered the first dinosaur skeleton–of an ichthyosaur–while fossil hunting on the cliffs of Lyme Regis, England. Until Mary's incredible discovery, it was widely believed that animals did not become extinct.
8. Lise Meitner: A Life in Physics by Ruth Lewin Sime
Lise Meitner (1878-1968) was a pioneer of nuclear physics and co-discoverer, with Otto Hahn and Fritz Strassmann, of nuclear fission. Braving the sexism of the scientific world, she joined the prestigious Kaiser Wilhelm Institute for Chemistry and became a prominent member of the international physics community. One of the best books for women in STEM, this is a must read.
9. Grace Hopper and the Invention of the Information Age by Kurt W. Beyer
A Hollywood biopic about the life of computer pioneer Grace Murray Hopper (1906–1992) would go like this: a young professor abandons the ivy-covered walls of academia to serve her country in the Navy after Pearl Harbor and finds herself on the front lines of the computer revolution.
10. Inferior by Angela Saini (suggested on LinkedIn by Annie Hargrove)
As Saini takes readers on a journey to uncover science's failure to understand women, she finds that we're still living with the legacy of an establishment that's just beginning to recover from centuries of entrenched exclusion and prejudice. Sexist assumptions are stubbornly persistent: even in recent years, researchers have insisted that women are choosy and monogamous while men are naturally promiscuous, or that the way men's and women's brains are wired confirms long-discredited gender stereotypes.
11. Broad Band by Claire L. Evans (suggested on LinkedIn by Lauren Jenkins)
Join the ranks of the pioneers who defied social convention to become database poets, information-wranglers, hypertext dreamers, and glass ceiling-shattering dot com-era entrepreneurs. This inspiring call to action shines a light on the bright minds whom history forgot, and shows us how they will continue to shape our world in ways we can no longer ignore.
12. Headstrong: 52 Women Who Changed Science– and the World by Rachel Swaby (suggested on LinkedIn by Eleanor Giles)
Covering Nobel Prize winners and major innovators, as well as lesser-known but hugely significant scientists who influence our every day, Rachel Swaby's vibrant profiles span centuries of courageous thinkers and illustrate how each one's ideas developed, from their first moment of scientific engagement through the research and discovery for which they're best known. This fascinating tour reveals these 52 women at their best—while encouraging and inspiring a new generation of girls to put on their lab coats.
13. Invisible Women – Exposing Data Bias in a World Designed for Men by Caroline Criado Perez (suggested on Instagram)
Award-winning campaigner and writer Caroline Criado Perez brings together for the first time an impressive range of case studies, stories and new research from across the world that illustrate the hidden ways in which women are forgotten, and the impact this has on their health and well-being. In making the case for change, this powerful and provocative book will make you see the world anew.
We hope you've enjoyed our guide to some of the best women in STEM books. If you're feeling inspired by any of these amazing books, or you want to find out more about careers in STEM, come along to one of our graduate careers' events. Taking place at various cities across the UK, join over 1,500 female students and meet some of the biggest STEM employers in the UK. You can also become a STEM Women member and join a growing community of female STEM students.