Join us at the STEM Women London Careers Event, Sponsored by PwC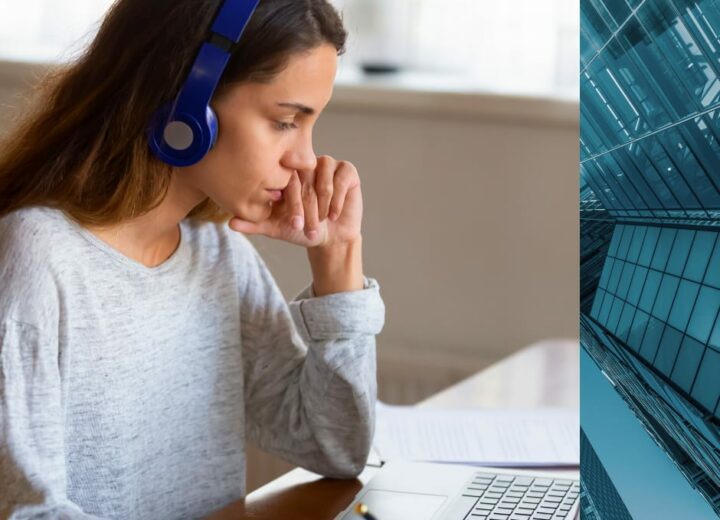 On Wednesday 29th September, we are running the STEM Women London Careers Event, sponsored by PwC. This event is perfect for students and recent graduates who identify as female or non-binary and are looking to start their careers in a STEM industry.
This event will allow attendees to network live with potential employers, apply for opportunities, hear live presentations from employers and take part in a panel session with women working in STEM. We expect to have over 900 attendee signups for this event and have already booked 30 top employers to exhibit, with more to be announced!
Who is exhibiting?
The following companies will be exhibiting, with many more to be announced…
Amazon
American Express
Analysys Mason
Bird & Bird
CBOE
Dornan Group
Efficio
EY
Flow Traders
FTI
IMI Precision
Kilburn and Strode
KPMG
Kraft Heinz
Liberty Global
Lidl
London Business School
London Stock Exchange
MJ Hudson
NetCompany
Newton
PwC
RELX
RWE
Sherwin
Sky
Virgin
VMware
Wates
Willmott Dixon
Provisional Event Timings:
Noon – Event begins in the 'Live Presentations' area, with a welcome talk from STEM Women and our event sponsor PwC.
12.15pm – Panel discussion with women working in STEM. Ask questions and gain a fascinating hand insight from inspiring panellists.
12:50pm – Live networking begins and continues until the event ends. Attendees can visit company stands, network with employers and search live jobs!
1:30pm – Live employer insight talk in the 'Live Presentations area' from London Stock Exchange.
1:55pm – Second live employer insight talk from London Business School.
2:20pm – Third live employer insight talk from Virgin.
2.45pm – Fourth live employer insight talk from PwC.
3:10pm – Fifth live employer insight talk from VMware.
3:35pm – Sixth live employer insight talk from IMI Precision.
3:55pm – Networking focus – having been inspired by our speakers, panellists and companies, be sure to use the last 35 minutes of the event to network and apply for job roles you're interested in.
4:30pm – Event ends.
What our exhibitors are looking forward to…
PwC:
"PwC have worked with the STEM Women team for a number of years, and always find the STEM Women events a great way to network with enthusiastic and motivated students."
Hannah Jones, EY:
"We are really excited to attend the STEM Women London event at the end of September as it will be a fantastic opportunity to showcase our diverse culture and for us to meet some extremely talented students. We look forward to answering any questions students may have about EY and our roles. We hope this event allows us to excite students about applying to EY so they can become part of building a better working world."
Rebecca Hicks, Lidl:
"Lidl are really excited to exhibit at the STEM Women London Event as we always enjoy engaging with enthusiastic individuals that are interested in all the different opportunities that Lidl have to offer. As a company, we pride ourselves on having really diverse teams with colleagues coming from a variety of backgrounds and experiences. The STEM events have been really engaging and we can't wait to talk to all the students attending!"
Hannah, Analysys Mason:
"We are looking forward to meeting talented women who are keen to become telecoms strategy consultants. Come and chat to us, and we can tell you about our graduate programme, our offerings and why you should join the leading TMT management consultancy."
Addressing the Gender Imbalance in STEM London
According to a WISE report, from 2019 to 2020 just 24% of the UK STEM workforce was made up of women. STEM Women Events strive to bridge the gender gap in STEM industries and work towards encouraging more women to choose a career in STEM.
Register Today!
Students can register for their free ticket here – https://stemwomenevents.com/event/5175
There are still a few spaces left for exhibitors at the London STEM Careers Event, for more information please contact Event Sales Manager Lauren Jenkins at laurenj@stemwomen.co.uk
STEM Women Events
We held our first London STEM Women events in autumn 2018 at BMA House and The Science Museum. We registered over 400 students and 17 employers for BMA House, then over 600 students and 31 employers for the Science Museum. Following this success, we hosted two more events in 2019, one at the Congress Centre, which attracted 676 sign-ups and 22 exhibitors, and a second at the Science Museum with over 600 registered students and 19 exhibitors.
Our 2020 event was moved online and attracted a record number of attendees. The online format meant that students studying at universities across the UK, but intending to work in London, could attend. We had over 860 registered students and 20 exhibitors!
Alongside the STEM Women London Event, we are also hosting a UK Financial Services Industry Event, a UK Technology Industry Event, a UK Engineering event, and general STEM careers events for Scotland, England and Wales, Ireland and the Benelux Region.
Visit the STEM Women (www.stemwomenevents.com) events page to find out more, and follow them on LinkedIn, Facebook and Twitter to stay up to date with all the latest news and event information.