What makes STEM Women virtual events different?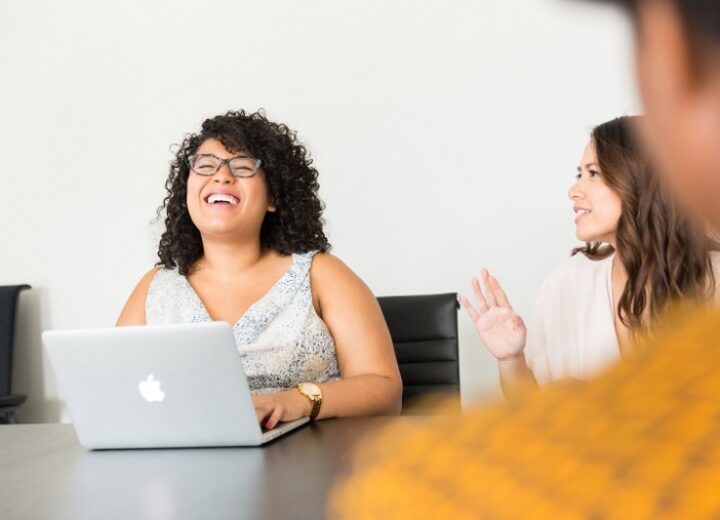 This autumn, STEM Women are hosting nine online events for students and recent graduates across the UK, Ireland, and the Netherlands. Similar to face-to-face careers events, these virtual fairs will help facilitate networking between employers and potential candidates.
But what makes a STEM Women virtual event different? Take a look at just some of the features that put our events one step above the rest.
We target female candidates
You may have guessed from our name, but STEM Women focus on addressing the gender imbalance in STEM industries. Our events are targeted towards individuals who identify as women and are students or recent graduates studying STEM university courses in the UK, Ireland and the Netherlands. At our events last year, the most popular courses studied by attendees were Computer Science and Data subjects (27%), followed by Engineering related disciplines (22%). Our events open doors for women who are interested in pursuing a career within a STEM industry and help to build a strong community of women in STEM.
Regional specific
Each of our UK virtual events will focus on specific regions to help employers and attendees reduce the catchment size for job and placement opportunities. There will be separate events covering South West and South Coast England and South Wales, Midlands, London and Home Counties, Yorkshire, North West and North East England, Scotland, Ireland and The Netherlands. Take a look at our event listings for more information.
Sector specific events
Alongside the general STEM careers events, we will also be running two sector specific events. The first will be aimed at female students and recent graduates who are looking to enter into careers within financial services. The second event is a technology sector specific event.
Innovative and easy to use platform
Our virtual events will take place on an easy-to-use platform powered by Graduateland. Each employer will have a virtual event stand showcasing their branding with a promotional video and any permanent or placement opportunities. During the event employers can engage with students via webchat, and decide which conversations get progressed to a voice or video call. They can also assign enquiries to suitable candidates based on their short bio/CV and deliver live speaker sessions that can be viewed and replayed.
Instant applications
On the event days, attendees will be able to view job specifications and apply for roles, internships and placements that companies have added to their stand. There is also the option for employers to read attendee bios and CVs and reach out to potential candidates with links to relevant roles. This means employers can expect to see instant applications from high calibre candidates.
Employers can search attendees and initiate conversations
Alongside being easy-to-use, our virtual platform also offers users some very helpful tools that can make recruitment during the fair a fast process. Our "sourcing" tool enables companies to view potential candidates who are active within the fair, filter them by course, and initiate a chat.
Nurturing our female STEM communities
STEM Women have been running graduate level careers events since 2018 and many of our past attendees are now early year professionals working within the industry. With this in mind, this autumn we will be holding a virtual event for experienced hires within the technology industry. This event will enable women with 1-5 years' experience to network with like-minded professionals and view open opportunities for career growth.
Bespoke candidate sourcing
For each STEM Women event, our talented team source a balanced pool of attendees that appeal specifically to the employers attending the event. However, we also offer companies a partnership event, where they are the sole recruiter. For these bespoke events, the employer can specify preferred course split, graduation year, location and the number of candidates. Our team will then source and invite suitable, high calibre attendees to the event and arrange everything for you.
Outstanding feedback and success rate
Over the years STEM Women have hosted events across the UK and Ireland and are proud that they have led to hundreds of students finding internships, work placements and permanent graduate jobs. Each year we receive glowing feedback from both employers and students highlighting our innovative approach and effectiveness at facilitating meaningful networking. We can't wait to introduce even more employers to our female STEM communities this coming autumn.
If you are an employer interested in exhibiting at one of our events, get in touch with Lauren Jenkins laurenj@stemwomen.co.uk or request a demo on the virtual platform.
Check out our event listings