UK Gaming Industry Looking to Level Up in Gender Diversity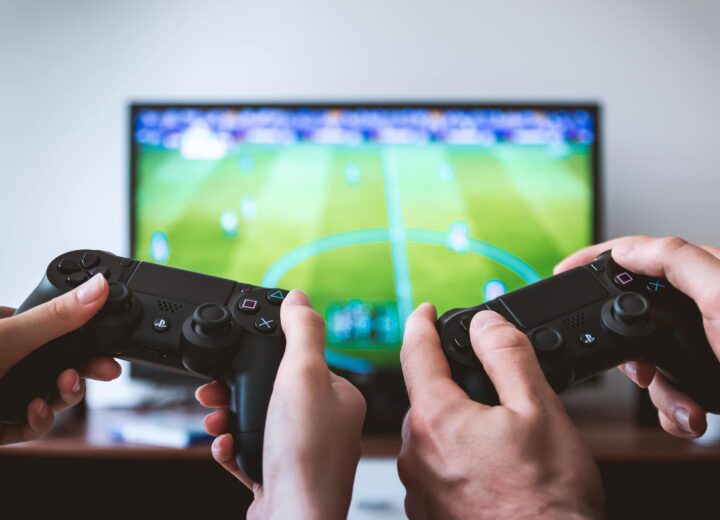 The UK gaming industry is one of the fastest growing sectors in the country and in 2018 was worth a record £5.7bn, up 10 per cent from 2017, according to Ukie. With a global games audience estimated between 2.2 and 2.6 billion and the global software market forecasted to increase from $137.9 billion in 2018 to around $180.1 billion at the end of 2021, it's clear that the UK games industry has never been a better sector to forge a career.
In 2018, Ukie reported that there were approximately 2,261 active games companies in the UK, each specialising in a range of technologies, from PC and console, to mobile, VR, and Artificial Intelligence. In the world, the UK is ranked as the 6th largest video game market, with an estimated 37.3 million people actively playing games.
However, this ever-growing industry is falling behind when it comes to diversity in the workforce. Recently, the University of Sheffield conducted an independent analysis of the diversity in the UK games workforce, supported by Ukie. Accruing over 3,200 anonymous responses from people working across the industry, it found that 70% of workers in the UK gaming industry are male, compared to 28% female and 2% non-binary workers. The report also highlighted that two thirds of people working in the UK gaming industry are aged 35 or under and just 10% of the gaming workforce are from Black, Asian and Minority Ethnic (BAME).
For the UK gaming industry to continue to grow and innovate, it is hugely important that they diversify their teams. One way that companies are making a change is by becoming part of Ukie's new industry wide pledge, #Raisethegame. With the aim of improving diversity, equality and inclusivity across the UK gaming industry, #Raisethegame is looking to sign up 200 UK games businesses covering 50% of the workforce by 2021 and hopes to inspire meaningful cultural and behavioral change in games companies.
The pledge has already attracted a wealth of gaming companies, alongside its five founding partners EA, Facebook Gaming, King, Microsoft and Jagex. All championing diversity in gaming, companies that sign up to the pledge are encouraged to introduce three new practices. They must create a diverse workforce by recruiting fairly, educate and inspire people to take more personal responsibility for fostering and promoting diversity, and reflect greater diversity at every level of the business.
To understand more about the importance of women in games, we spoke to representatives from some of the companies that have signed up to the pledge to discover more about what it means to them and the changes they are making to promote diversity in gaming.
Promoting diversity in gaming
Dovetail Games are one of the 200 gaming companies that have joined #Raisethegame. Jon Rissik, Deputy Chief Executive Officer described the importance of promoting diversity in gaming: "I recently read some stats that said that young girls take the decision to lean away from science-based subjects while they are still in primary school. Once that decision has been made (even when it's a subconscious one), it's hard to get them back. Having more gender diversity in gaming will not only help the dynamic of the businesses themselves but it will lead to a greater breadth of entertainment, covering a wider range of subject matters."
It's true that one of the main reasons why less women work in the gaming industry is because of a continuous loop of underrepresentation. If women are less represented in games and on advertisements, they are less likely to want to work in the design and development of games, and therefore less likely to choose to study for a career in this sector.
Sam Ebelthite, Country Manager for UK&I at founding partner EA also supports this view: "We want to make games that appeal to a diverse audience and players want to identify with the games and characters in the games. We are driving for more gender diversity in our games. In many of our sports titles you can now play as female teams and we have some very strong female characters in Apex Legends, Battlefield and StarWars Battlefront 2. But we need to do more, and we will do more."
Recent UCAS data from HESA 2017/2018 has revealed that women make up just 13% of students studying computer science and gaming related courses in the UK. When you compare that figure to other STEM related courses, the stark contrast becomes even more evident. Women studying biology total 61%, of students studying chemistry, 44% are women and in mathematics, 36% of students are female.
If we want new games to be representative of the population, it's important that the teams who create these worlds are diverse and offer varied perspectives. This ideology is championed by An Coppens, CEO of Gamification Nation and proud member of the #Raisethegame pledge: "The original reason for starting my company was to bring a feminine voice (and a slightly more mature one) to the UK gaming industry in 2012. I found that a lot of the design for workplace gamification at that time tended to focus on hyper-competition which didn't relate to me, yet, I loved games!  For me, having games that appeal to both old and young, male and female, is what is key. We don't live in singular worlds and I feel very strongly that our game worlds need to reflect this."
An went on to explain that over the years her company has struggled to recruit women and build a gender balanced team, which has been frustrating. "I had a number of recent recruitment calls. For the 4 positions I had going, 2 game design and 2 unity developers, I received 350 applications from men and 5 from women."
Gamification Nation joined the pledge to help share their company ethos and encourage more women in games: "Where possible we try to promote inclusion by design on 4 main levers: gender, age, ability and culture. I believe we each have a spectrum on these levers that we operate within depending on our own experiences, expanding it to be inclusive out of the box for 80% or more of the audience is what we should always aim for."
Similarly, Netspeak Games believe that representation is key to creating innovative games, Senior Producer Teressa Wright explains: "Diversity is a pillar of our company culture and our products. We want to make games where everyone can feel seen; and that means working with people from all over the world and all different backgrounds. From a purely business standpoint, if you want to reach everyone, there need to be voices representing that varied audience to hold up a mirror for their viewpoints. The #Raisethegame pledge is one of these collaborative measures that we're very happy to be a part of, and a simple choice as it fits what was already part of our culture."
However, it's not just about improving representation, gaming companies also need to work harder to retain female talent. Sam from EA spoke about the importance of workplace mentors and how this can help women in gaming: "I feel very lucky to have been inspired by some great people in my career. People who don't care about your background, your age, your gender, where you're from in the world…we can all achieve anything we want to achieve if we put our minds to it. #Raisethegame is a great initiative for companies to share best practice and learn from each other.  Video games are very social, friendly and creative places to work."
The future of the UK gaming industry
Alongside being members of the pledge, many of these companies have started introducing new diversity initiatives. SI Games are proud to be a diverse and inclusive studio with over 20 nationalities working in their East London offices, COO, Matt Carroll explains: " We have introduced initiatives to promote social mobility – such as welcoming 20 work shadowing placements in 2019 for young people from our local community  – making sure that we use gender neutral language in job descriptions and recruitment, and that female applications are favoured for interview stages to ensure more face-to-face opportunities."
EA have also been working hard to become more inclusive, Sam explains: "It will take time to change, we need to inspire the youth of today to know this is a welcoming industry to join. We have already been working on employee resource groups, inclusion framework in our game making and recruitment tools to highlight biased in our job descriptions."
Similarly, at Dovetail Games, Jon highlights some new changes they are working towards: "We believe in inclusion and diversity in the workplace and we believe that digital entertainment should represent and reflect a far broader section of society than it currently does. We have been more active in our encouragement of job applications from women, disabled, BAME and LGBTQ+ candidates, as well as those from lower socio-economic backgrounds. We still have a way to go until we are adequately representing an appropriate range diversity inside our software, but that's our next challenge. The work is never done!"
In many of these gaming companies, #Raisethegame has helped them refocus their efforts towards diversity and strengthen initiatives they were already working on. Emma Smith, Head of Talent at Creative Assembly highlights this: "Joining the pledge was a natural step for Creative Assembly. We first launched our Diversity and Inclusion Strategy at the beginning of 2019 and since then it's grown. Through the Creative Assembly Legacy Project, we've been providing outreach to inspire future game dev talent, focusing on underrepresented groups. We are fortunate to have a studio full of passionate people who are driven to not only create fantastic games, but to contribute to improving the industry as a whole. The pledge is an opportunity to further cement this work and to hold ourselves accountable among our industry peers."
The census conducted by University of Sheffield is planned to be repeated every two years to track how the industry has changed over time. Dr Jo Twist OBE, CEO of Ukiestem highlights the importance of encouraging companies to make big changes when it comes to diversity and inclusion: "Diversity isn't a nicety; it's a necessity if the industry is going to grow, thrive and truly reflect the tens of millions of people that play games every day in this country. A diverse industry that draws on myriad cultures, lifestyles and experiences will lead to more creative and inclusive games that capture the imagination of players and drive our sector forward."
At STEM Women we are on a mission to address the gender imbalance in STEM. We host a number of networking and careers events for female STEM students and graduates, alongside experienced events for women currently working in industry. Our events are perfect for women who are interested in career paths within computer science and gaming. They allow attendees to meet face-to-face with top employers and female role models, grow their professional networks, engage with skills sessions and hear inspirational talks and panel sessions. Visit our events page to find out more and follow us on LinkedIn, Facebook, Instagram and Twitter to stay up to date with all the latest news and event information.
We also offer a range of digital services, from job board and social boosts, to sponsored creative content and newsletter inclusion.  With over 4,000 newsletter subscribers, around 60,000 website visitors last year and over 13,000 combined social media followers, we have an ever-growing community of women in STEM.
Let's work together to get more women in gaming and close the gender gap in the UK gaming industry.