STEM Women to Host Inspiring Two-day Virtual Tech Careers Event this September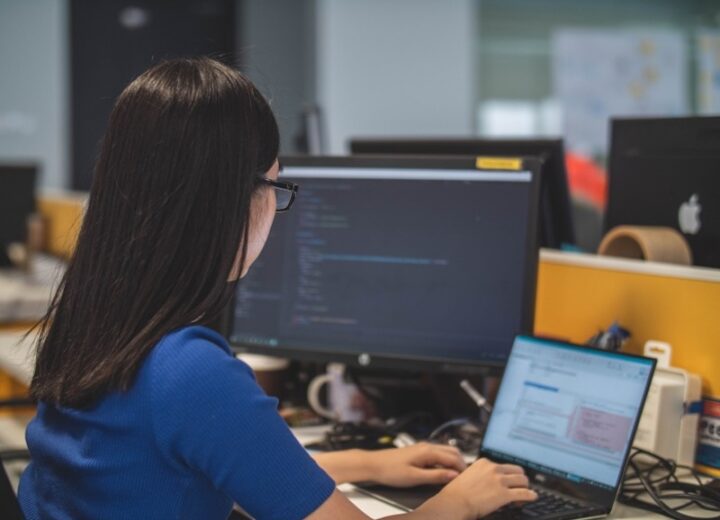 STEM Women are hosting a two-day virtual careers event targeted towards students, recent graduates and experienced candidates looking to start or progress their career in technology.
Sponsored by Bloomberg, the online event will take place over Monday 28th and Tuesday 29th September 2020. Day one is aimed at students and recent graduates studying STEM courses and interested in pursuing a career in technology. The second day will be for experienced women who have worked in the industry for 1-5 years and are looking to progress within the tech sector.
Alongside the event sponsor, many more tech companies have confirmed their attendance. These include Alacrity Foundation, Altius Data, ARM, BAE Systems, EY, Framestore, Gearset, Infosys, KPMG, MathWorks, PA Consulting, Tessella, Tractable, Agilisys, Nology, Gymshark, Gamesys and Willmott Dixon, with many more to be announced! Companies can choose to exhibit on one of the days or over the full two days.
This exciting event will attract attendees from across the UK, and with no location constraints due to the online nature of the event, STEM Women are expecting to welcome over 600 high calibre attendees across two days.
The online event will enable attendees to virtually network with a range of employers from the technology industry, watch inspirational live talks, join virtual skills sessions and take part in an online Q&A. Employers will have virtual stands that showcase their branding and opportunities to attendees.
Over the course of both event days, STEM Women have invited two esteemed keynote speakers to share their expertise in a range of speeches and skills sessions. Executive Leadership Coach and Keynote Speaker Sarah Perugia will be offering advice and practical skills on how to pitch with passion, present with confidence and network powerfully.
Businesswoman, writer, and comedian, Julia Streets will also present a keynote speech. She will discuss innovation in financial services and technology, and the importance of diversity and inclusion. Julia will also chair panel sessions with representatives from tech companies, which will address a number of issues relevant to professionals in the early years of their career.
In the UK, women account for around 17 per cent of workers in the tech sector, with the proportion of women working as IT business analysts, architects and system designers falling to 14 per cent, and further still to just 13 per cent of programmers and software developers, according to the Office of National Statistics.
STEM Women Events Manager Sophie Chadwick commented: "It's hugely important to encourage more women to start careers in the tech sector and continue their career paths in this field. We are really looking forward to our first event dedicated to technology. We will be welcoming over 600 women over two days to connect with some really inspiring employers."
Last year, STEM Women took their events to eight cities across the UK and Ireland, introducing over 2000 students to 180 employers.
Olivia from AND Digital described how her company found the events – "The company have had some fantastic hires and high achievers from previous events. It's a fantastic ground for us to talk about our brand, talk about what we do and also hopefully make some more hires for next year."
As well the Technology event, STEM Women are also hosting a Financial Services specific event and general STEM careers events for targeted regions across the UK, Ireland and Europe. There will be online graduate events for the South West, South Coast and South Wales, North West England and North Wales, Midlands, London and Home Counties, Yorkshire and North East England, Scotland, Ireland and the Netherlands.
Register for your free ticket to either day one or two of the event –
Graduate Event – https://stemwomenevents.com/event/4004
Experienced Event, 1-5 years' working in tech – https://stemwomenevents.com/event/4090
For employers, interested in exhibiting? Contact Lauren Jenkins using info@stemwomen.co.uk for more information!
Visit the STEM Women (www.stemwomenevents.com) events page to find out more, and follow them on LinkedIn, Facebook and Twitter to stay up to date with all the latest news and event information.