Review of our First Four STEM Women Events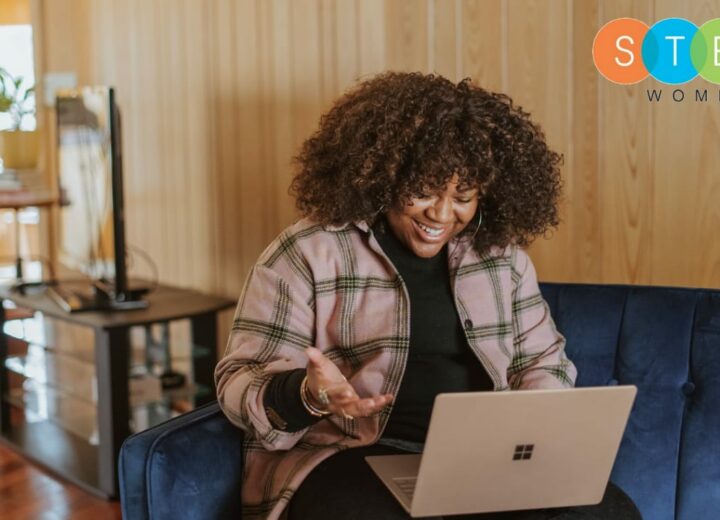 As we reach the halfway point in our autumn event season, we wanted to take a look back and review our first four virtual events. We are delighted that the start of our season has been a huge success, introducing a record number of our STEM Women community to inspiring employers.
Altogether we have had 3,612 students and recent graduates signed up to the first four events, with 1,833 attendees signing in on the event days. We have also welcomed 60 top employers to our events so far.
Employers and attendees have had a total of 3,912 conversations, sending 20,636 chat messages, and attendees have made a total of 1,130 job applications!
Tuesday 7th September
Our first event of the season was targeted towards attendees looking to start their careers in financial services. This event was hugely inspiring, with 891 students and graduates signing up and 434 attendees logging in on the event day. Our attendees were predominately studying Accounting and Finance degrees, followed by Mathematics, and Business Management. During the day, attendees could network with employers, apply for jobs, browse stalls and watch live presentations and a panel discussion. We heard speaker sessions from representatives from NatWest Markets, Chartered Insurance Institute, PwC, Blomberg, Swift, and GIC.
Nick Mayes from GIC highlighted how happy they were with the event:

"On behalf of GIC, we wanted to thank you for arranging today's event. From our perspective, it was a fantastic event! We could clearly see the hard work from the team which went in behind the scenes! Thanks again for everything!"
Wednesday 15th September
Next up was our Technology Industry Event which saw 940 people sign up and 521 attendees logging in to network with 19 top employers. Attendees and employers had a total of 1,608 conversations, sending a staggering 5,748 chat messages! We enjoyed an inspiring panel session from which featured representatives from Gearset, Blomberg, Genius Sports, Palantir and the Department for Transport. The panel debunked myths relating to the tech community, discussed their experiences with imposter syndrome and covered many other fascinating topics. We also heard some great speaker sessions throughout the event day.
Wednesday 22nd September
We then hosted our Scotland focused event on 22nd September, welcoming 318 attendees on the day. Attendees had the chance to network with 12 top employers via webchat, voice and video call, apply for jobs, and hear live presentations from representatives working in STEM. We are delighted with how our Scotland event went, and received some great feedback.
Kirsten Byers, Event Attendee studying BSc Mathematics and Statistics:

"I thoroughly enjoyed this event as it allowed me to see how many job opportunities are out there for women in STEM! Being able to chat one on one with the employers allowed me to ask and receive answers to all my questions. I will definitely be recommending to my friends!"
Warda Majid, BlackRock, speaker at the STEM Women Scotland event:

"STEM Women has been great for us and I really enjoy coming back to do this event every year. I have met some amazing people through these events. I think I have been very lucky in finding my place at BlackRock, and I want to help as many people as I can to experience the same kind of satisfaction in their careers, as I do in mine. One way of doing that is by going out and talking to people about the experience that I have had at BlackRock, encouraging them to strive for the same, and so I want to thank STEM Women for providing us with the platform to do that."
Wednesday 29th September
Our fourth event was our London Careers Event which was our largest of the season so far! A staggering 1122 students and recent graduates signed up to this event, with 560 attendees logging in on the day. Companies were also very eager to exhibit at this event, with 30 employers joining us to network with our STEM Women community. Employers and attendees had 1213 conversations on the day, sending over 6,000 chat messages, and attendees submitted a record 464 job applications! The panel discussion offered the audience some invaluable advice on the importance of being your authentic self in interviews and during assessments, and how to be confident.
STEM Women Events
We still have four events left in our autumn season and can't wait to introduce more of our growing STEM Women community to inspirational employers. Next up we will be hosting our Ireland STEM Careers Event, followed by our England and Wales Event, our UK Engineering Industry Event, and finally our Benelux Region Event.
If you are an employer looking to exhibit at a STEM Women event, please get in touch with Lauren Jenkins, our Event Sales Manager, laurenj@stemwomen.co.uk, or fill in the form below.
If you are a student or recent graduate, you can register to attend any of our remaining events here-https://stemwomenevents.com/events
Don't forget to follow us on LinkedIn, Instagram, Facebook and Twitter to keep up to date with event news and insights.
Form ID:3033