Postponement of the STEM Women Technology Event due to COVID-19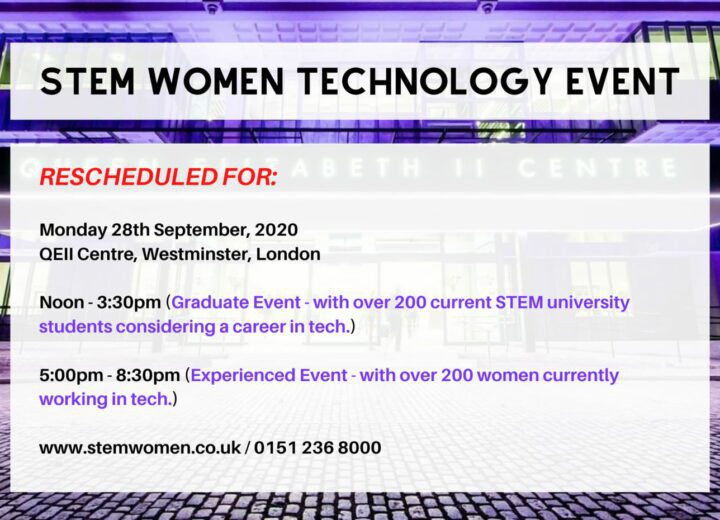 We have decided to postpone our STEM Women Technology Event in response to the global situation regarding COVID-19.
Our STEM Women Technology event will not be taking place on 2nd April 2020, it will be held on Monday 28th September 2020 instead. The venue, timings and event format will remain the same.
There are a number of reasons for our decision. We have been contacted by several exhibitors who have announced company wide policies that prevent them from attending external events in April, and we also believe that the attendee numbers would have been lower than expected. We are also aware that the government is considering the postponement of gatherings and social distancing. The health and wellbeing of our clients, delegates, staff and suppliers is paramount to us and we believe that postponing our event is the right thing to do.