Meet the Graphcore Team Ahead of the STEM Women Graphcore Insight Event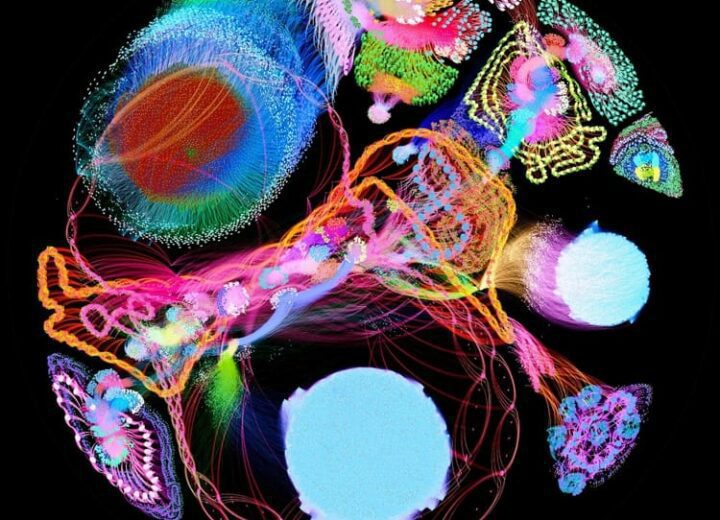 On Wednesday 25th November, we will be hosting an exclusive insight event for semiconductor and machine learning company, Graphcore.
Graphcore have developed a new processer, specially designed for machine intelligence. The insight event will feature a series of talks from Graphcore's Senior Leaders, engineers and recruiters, a panel discussion with graduates working at Graphcore, a skills session and a topical workshop. During this unique event, attendees will discover who Graphcore are, what they do and what it's like to work at the forefront of the AI revolution.
Ahead of this exciting event, we had a chat with the Graphcore team to find out more about what attendees can expect to hear on the day.
Discover Graphcore and help drive the AI revolution.
Event Speakers
Nigel Toon, CEO
Welcome Talk
The event will begin at 1pm with a welcome talk from CEO of Graphcore, Nigel Toon. In this session, attendees will enjoy an introduction to the company, who they are and what their mission is, as well as the journey they have taken so far.
At 1.15pm, attendees can then look forward to three speaker sessions from Graphcore's Senior Leaders, engineers and recruiters.
Sally Doherty, VP Marketing
'Our Products'
First up, we will welcome Sally Doherty, VP Marketing. Sally will be talking about Graphcore's IPU product range, what makes it unique and how they work with their end users.
Sophie Froment, SVP People
'Our People'
At 1.35pm, Sophie Froment will take over to talk about Graphcore's unique culture. She will cover the key aspects that make Graphcore, why their culture is so important and how they maintain this across their teams.
Mrudula Gore, Silicon Engineer Team Leader
'My Career Story'
The speaker sessions will end with a talk from Silicon Engineer Team Lead, Mrudula Gore. The audience will hear about her fascinating 21 year career within the semiconductor industry, and Mrudula will also discuss the challenges she has faced throughout her career. She will also speak about the exciting opportunities in AI, and delve into what has enabled AI to gather pace in recent years.
We are so excited to listen to these insightful speaker sessions. To end, we asked Sally, Sophie and Mrudula why getting more women working in technology is important to Graphcore?
"There are so many reasons!
We need the field of artificial intelligence – whether that is hardware, software or research – to resemble with wider world. We already know that bias is a threat to the success of AI and if the people building it don't reflect society, we have little chance of eliminating those biases.
Perspective – it is hard to challenge yourself in a company where the employee makeup is skewed to any one demographic. Difference of every sort is massively important.
Available talent pool – if you are not employing and encouraging women to enter this field, you're missing out on – potentially – 50% of the available workforce.
We need to uphold and maintain the rich history of pioneering women in computing, including:
Ada Lovelace: the first ever computer 'programmer' in the 19th century
Grace Hopper: helped develop the legendary UNIVAC I computer in early 1950s
Sophie Wilson: one of the developers of ARM's RISC architecture in the 1980s."
The Panellists
After the speaker sessions, attendees will be invited to join the audience and ask questions to a panel of Graphcore graduate employees. Beginning at 2:35pm, the panel will be made up of Ayshe Kuran, Graduate Software Engineer and Former Intern, Mihai Olaru, Graduate Silicon Engineer, Victor Volf, Graduate Customer Engineer and Oliver Child, Graduate Product Test Engineer.
This panel session will give attendees a fascinating insight into what it's like to be on the graduate scheme at Graphcore. Attendees will also learn helpful hints and tips on getting through the application and interview processes.
Skills Session
At 3pm, Serena Tulloch and Sophie Haskey, Early Career Talent Specialists will then host a skills session. We caught up with them to discover more about the session:
What can attendees expect to learn in the skills session?
"During this session attendees will learn all about the Graphcore application process; which roles we are recruiting for, what to expect through the application process, how to approach it and watch-outs to avoid. We'll also share details of the exclusive tutorials available!"
Will attendees need to prepare anything beforehand/ or do you have any tips for attendees before the event?
"No preparation is required however we'd encourage attendees to read up on Graphcore and think about any questions they'd like to ask. We'll have lots of experts available during the day so make the most of this opportunity to learn more from them. We'll also be encouraging lots of participation through the day, so come along ready to get involved!"
Workshop
At 3.30pm, Marie-Anne Le Menn, Product Support Engineer and Luke Hudlass-Galley, Research Engineer will then host a workshop entitled, "Technology in Society".
What can attendees expect to learn in the workshop?
"This workshop is a discussion about the concerns and ethical decisions relating to technological advances. After an overview from Marie-Anne & Luke, attendees will then participate in small discussion groups to explore specific topics in more detail."
For the workshop, attendees do not need to prepare anything in advance, but it's always good to do some research into the company and start thinking about general themes surrounding AI and technology.
After the event ends, attendees will be able to book a 1-1 consultation with a Graphcore Engineer and/or a member of the Recruitment team, who will guide attendees through what to expect during the recruitment process.
If you're interested in starting your career with Graphcore and would like to attend this event, register your interest at https://stemwomenevents.com/event/4541.
There are also still spaces available for employers looking to exhibit at our early 2021 events, or host their own bespoke careers event with us. Get in touch with Lauren at laurenj@stemwomen.co.uk for more information.