Meet the Exhibitors at the Ireland Technology Event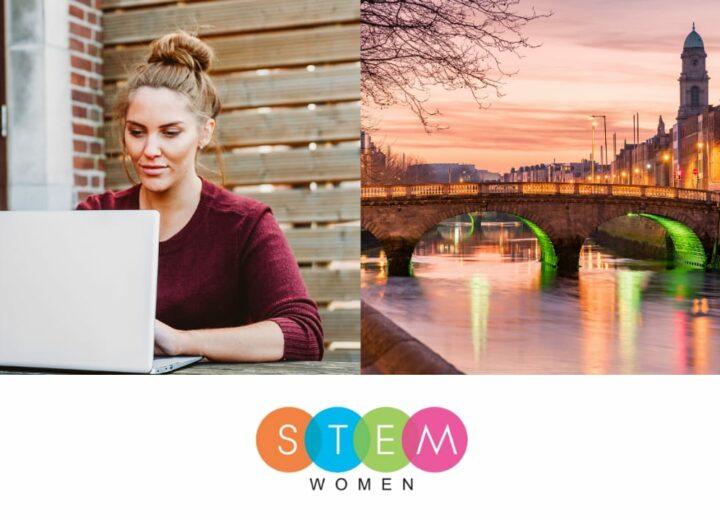 We are thrilled to be hosting our very first STEM Women event focused on technology careers in Ireland.
Taking place on Wednesday 24th March 2021, the event has already attracted some impressive companies from the tech industry, including VMware, Aer Lingus, Qualcomm, Optum (UHG), Amazon, Telynx, Intel, Avanade, AquaQ Analytics, SAP and Bearing Point.
Some of our exhibitors have shared with us how much they are looking forward to the event!
Allyson O'Regan University Talent Recruiter at VMware
"As a company, we advocate strongly to empower and employ women in the tech industry. We're looking forward to meeting you at the upcoming STEM Women Ireland event, sharing what we do at VMware and how we provide opportunities for women studying tech to jumpstart their career within this exciting industry!"
Leanne Oldham, Talent Acquisition at Avanade
"Avanade are thrilled to be attending the STEM Women Ireland Technology Event!

We acknowledge that we face a challenge; the lack of women in the technology industry and we are therefore excited to meet young females at the Ireland Technology event hosted by STEM Women. Inclusion & Diversity is part of everything we do, from the way we treat people to how we make decisions, to the solutions we take to market. Come and say Hi to the Avanade team and hear more about the exciting things we do here at Avanade!"
Lucy-Jane Rankin, Talent Acquisition Specialist at AquaQ Analytics
"Women in STEM are already making major strides and changing a landscape that lacks representation, but there is still a long way to go! At AquaQ Analytics, we are working towards bridging the gender diversity gap, and supporting female talent in a typically male-dominated field. I am looking forward to networking and engaging with students, and showcasing the opportunities we have that allow Women in STEM to kickstart their career."
Sean Fitzgerald, Manager, Recruitment at Bearing Point
"We are very much looking forward to the STEM Women Careers Events this year. We relish the opportunity to meet with and learn from the technology leaders of tomorrow. This year, Naomi and Caoimhe will be on hand at our virtual stand to tell you a little bit about their experiences working in technology consulting and to answer any questions that you might have about the next part of your career journeys. 2021 has been a special year for BearingPoint Ireland, as we announced the appointment of our new Country Leader for Ireland, Gillian O'Sullivan. Gillian began working with BearingPoint as a software developer, before taking on numerous leadership roles including Firm-Wide Head of Diversity and Inclusion."
Mariah Stack, Intel 
"We are really looking forward to chatting to all the amazing women in STEM with the hope of learning more about their career goals and helping them to learn about life at Intel as a graduate."
Alongside networking, attendees will also have the chance to watch live speaker sessions in the 'Live Presentations' section of the platform. We will be welcoming VMware, SAP, Aer Lingus and Qualcomm to present insightful speaker sessions at this event, their talks will give attendees an insight into their companies and the opportunities they have available.
If you're interested in starting your career in technology and would like to attend this event, register for your free ticket today!
There are also still spaces available for employers looking to exhibit at this event and our other 2021 events. Get in touch with Lauren at laurenj@stemwomen.co.uk for more information.