Meet our Event Sponsors: Department of Transport – Victoria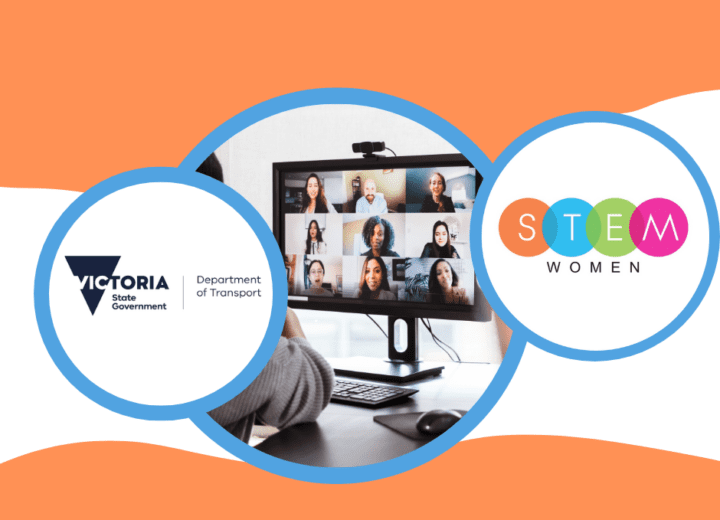 We are delighted to announce that the Department of Transport, Victoria will be sponsoring the Australia and New Zealand STEM Careers Event, taking place on Thursday 4th August!
Ahead of the event, we caught up with the team at DoT to find out more about them, what exciting opportunities they have available to graduates and their commitment to a gender diverse workforce.
An Introduction to Department of Transport Victoria
The Department of Transport plans, builds and operates an integrated, sustainable and safe transport system for Australia's fastest-growing state. Victoria's transport network is experiencing its biggest transformation in more than a decade, with significant reforms and enormous, state-shaping infrastructure projects.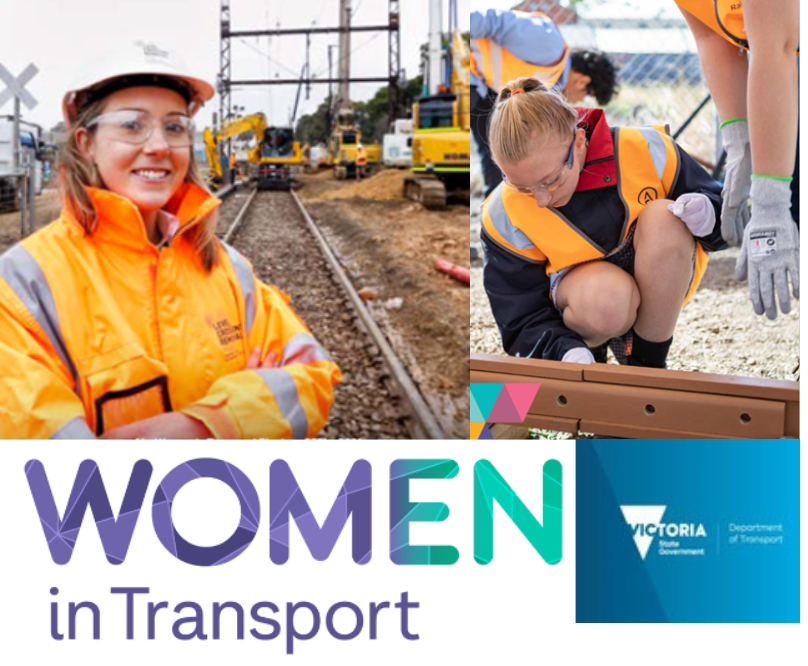 What opportunities are available at DoT?
The Department of Transport (DoT) offers a range of employment programs, with the goal of developing a talent pipeline and creating employment opportunities throughout the department. Three of these programs are directly targeted at recently graduated or graduating students –
STEM Graduate Program (eg Eng/Tech/Proj Mgmt/Construction/Operations)
VPS Graduate Program (eg Bus/Fin/Comms/HR)
Vacation Students/Internships/IBL Programs (all of the above)
3 month placement – penultimate and final year of degree/masters/PhD
STEM Graduate Program – More information

Science, Technology, Engineering, Mathematics, Project Management
Commences January each year
3-year program: 2-year graduate, 1-year emerging professional
6 different 6-month rotations, (including one regional rotation) across a variety of departments
How important is diversity and inclusion to DoT?

"Inclusion is embedded into our workplace culture so that we feel a sense of belonging to DoT, are empowered to contribute fully to the organisation's success, and so that we represent the rich and diverse needs of the Victorian community.
"Women" includes the unique challenges faced by people who identify as or may be perceived as women in the workplace. This includes cisgender women, transgender women, and non-binary people who may be perceived as female or feminine (regardless of their gender identities) and therefore may face many of the same challenges with the aim of creating a more inclusive workplace."
What does the DoT do to help address the gender imbalance?
The Women in Transport Initiative (WiT) is a program of works building guidelines and toolkits for policies and training to apply across the industry. We have working groups to develop these in the following areas:
Workplace Equality and Respect
Managing a Diverse Workforce
Bystander Action
Intersectional Needs & Issues

We also sponsor 2 community campaigns per year of the Strategy on topics such as:
Equality and respect for women
Why transport needs more gender diversity
Targeting women and marginalized genders
Promoting transport careers to women
Women, STEM and transport
Australia and New Zealand STEM Careers Event
We can't wait to hear from Department of Transport at our upcoming event. They will be presenting a welcome talk, an employer speaker session and will have a representative sat on the panel. Attendees can also network live with the team, browse the company stall and apply to live opportunities!
If you are a STEM student or recent graduate and would like to attend this event or any of our upcoming events, check out our events page and register your interest.