Event Review – Belfast STEM Women Graduate Careers Event – 31st October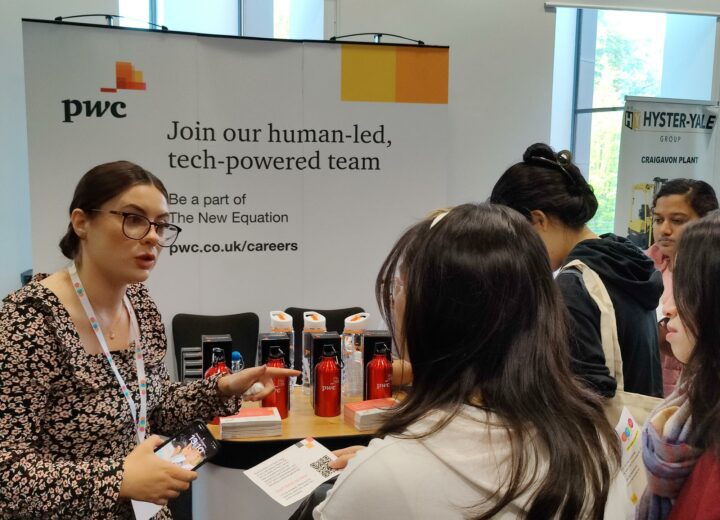 On Tuesday 31st October, STEM Women hosted the Belfast STEM Women Graduate Careers Event. The event attracted 9 exhibiting employers and 115 student and graduate attendees.
Attendees were able to network with employers from a wide range of STEM-related industries, including financial services, design and manufacturing, and digital solutions.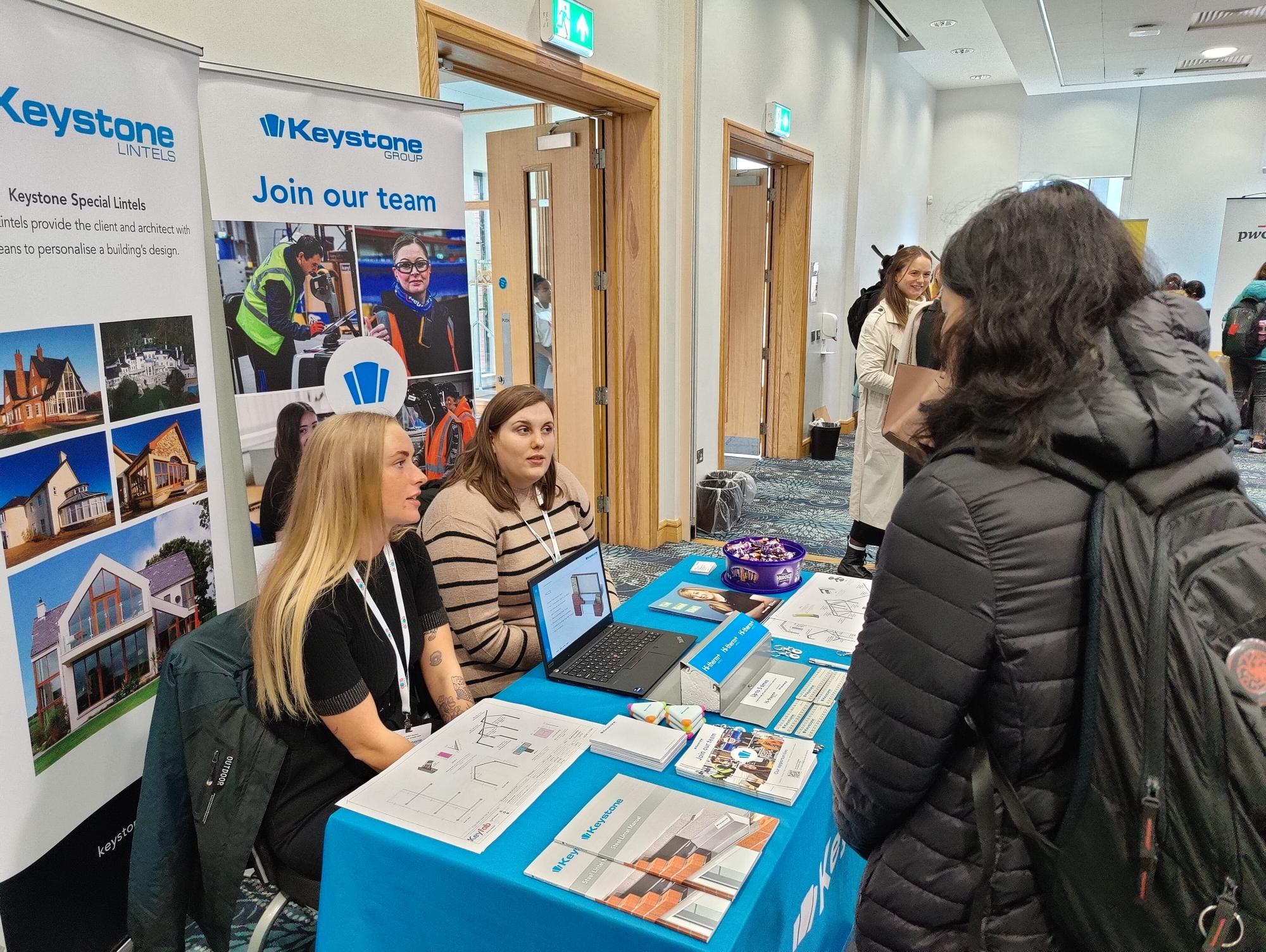 There was a fantastic atmosphere throughout the event, with student and graduates building their professional networks and exploring opportunities.
The event began with a welcome talk from STEM Women, and event sponsors, PwC.
Throughout the day, attendees were able to network with 9 exhibitors:
British Army
DailyPay
Hyster-Yale Group
Keystone Lintels
Liberty IT
PwC
Terex
Thompson Aero Seating
Wuxi Biologics and Wuxi vaccines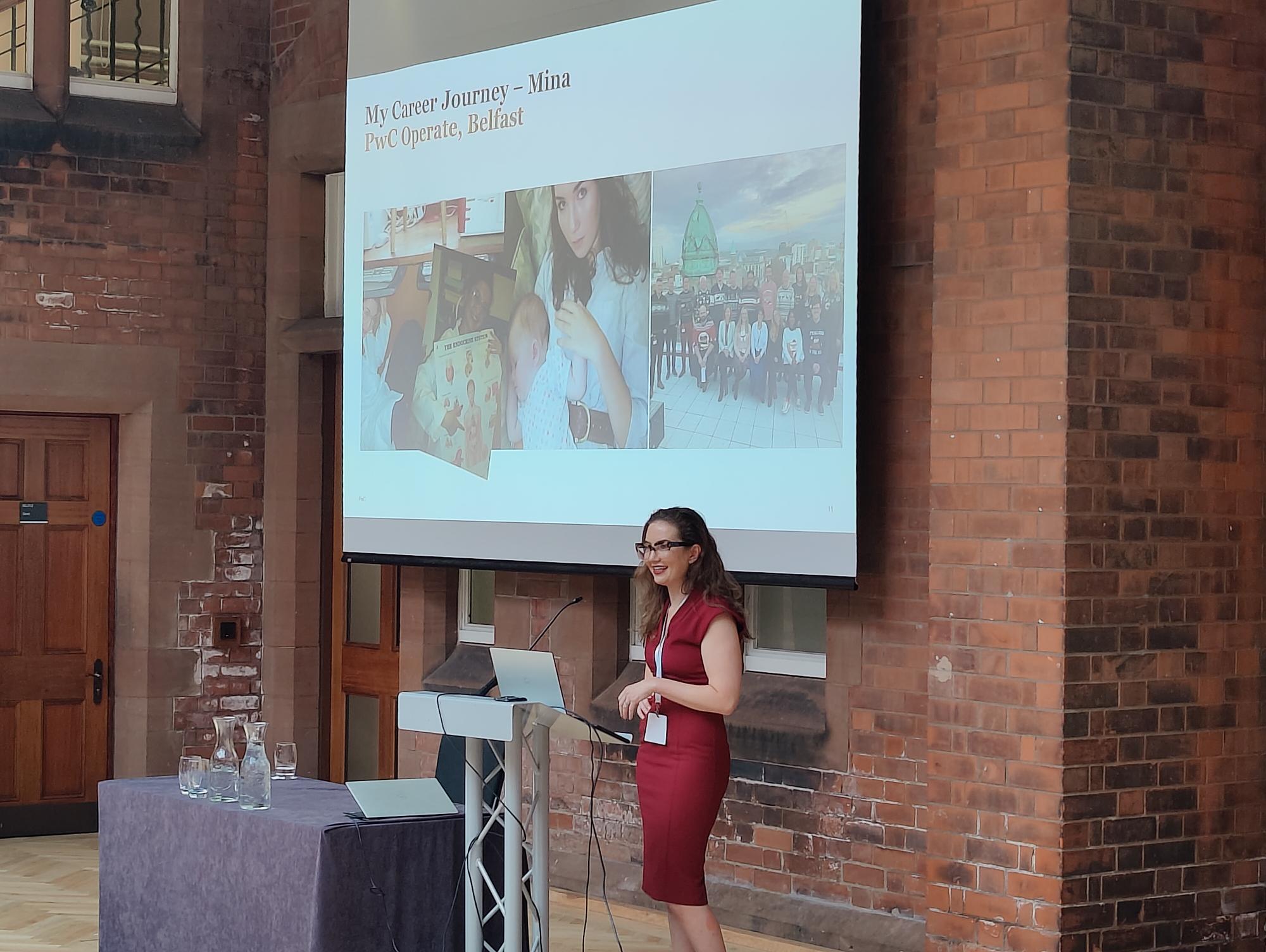 Speaker Insight Session from PwC and Liberty IT
The employer insight talks began with PwC, sharing the huge number of roles available in a variety of industries within the organisation. Their representative, Nina, gave some fascinating insights into her career journey, encouraging the audience to take risks and be open to new opportunities.
Following this, the audience heard from leading information technology company, Liberty IT. Their speaker highlighted the opportunities for growth at Liberty IT, with many networks and groups to be a part of, supporting both personal and professional development.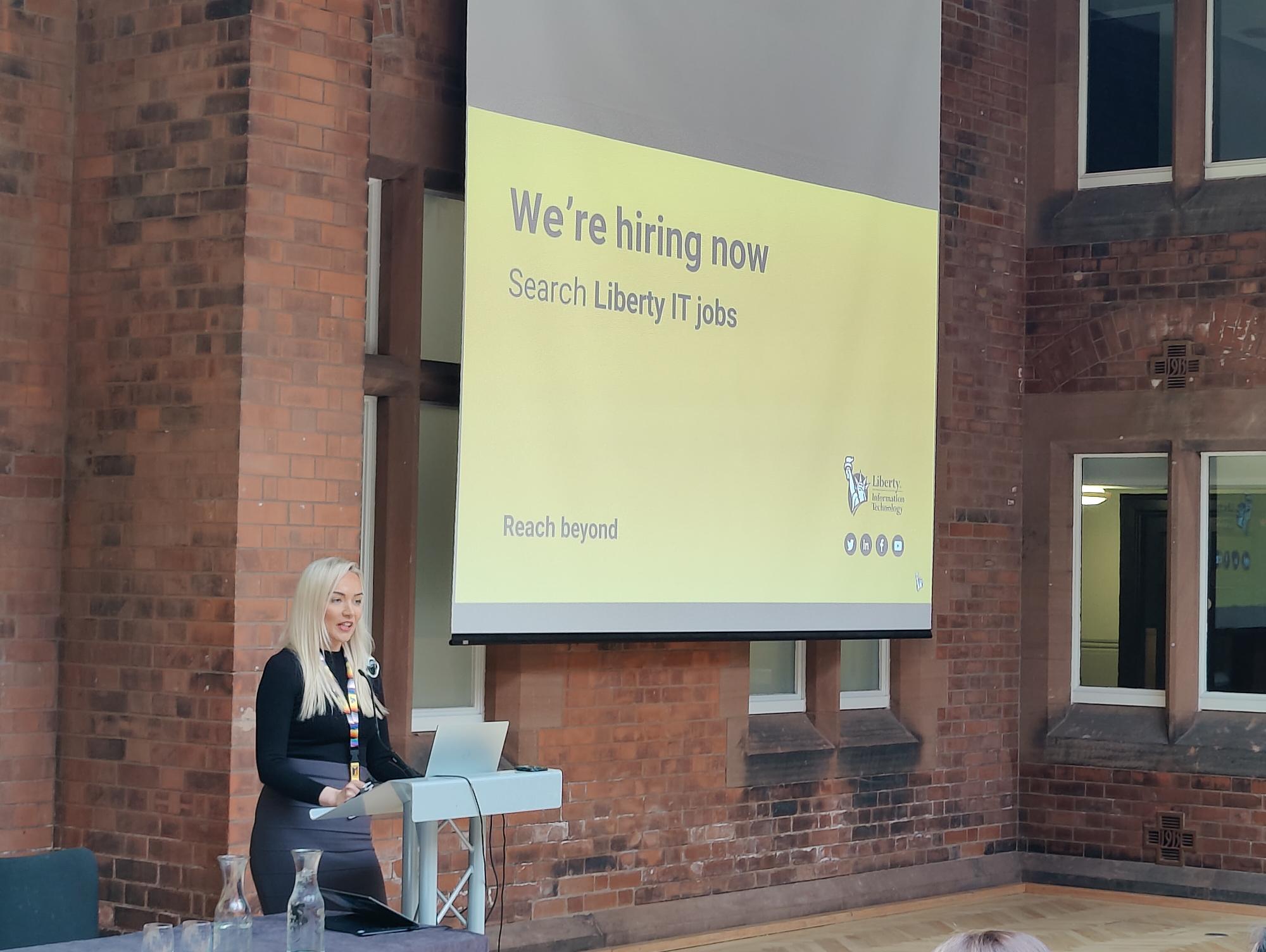 Join us at a STEM Women Event!
We host a range of STEM recruitment and networking event each year.
If you're a student looking to register for your free ticket, take a look at our upcoming events – www.stemwomen.com/events and follow us on LinkedIn, Instagram, Facebook and X for event updates.
If you're an employer interested in exhibiting at an upcoming event, please don't hesitate to get in touch with Event Sales Manager, Lauren Jenkins, by emailing laurenj@stemwomen.com or visit our website www.stemwomen.com