Event Review – Australia and New Zealand STEM Careers Event – March 2023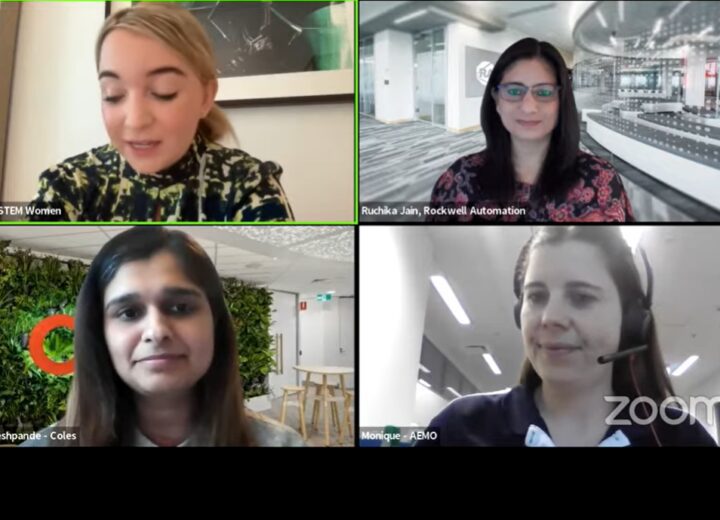 On Thursday 9th March, we ran our virtual Australia and New Zealand STEM Careers Event, attracting 20 exhibiting employers and over 500 student and graduate sign ups.
The event began at noon with a welcome talk from STEM Women events host, Sophie Chadwick. Sophie gave attendees an introduction to the event, a run down of the agenda and introduced the employers exhibiting.
We then heard a fascinating panel discussion featuring women working in industry, followed by 3 speaker insight sessions from exhibiting companies.  Throughout the event, attendees could also network with employers via webchat and video call, browse company stalls and apply for opportunities.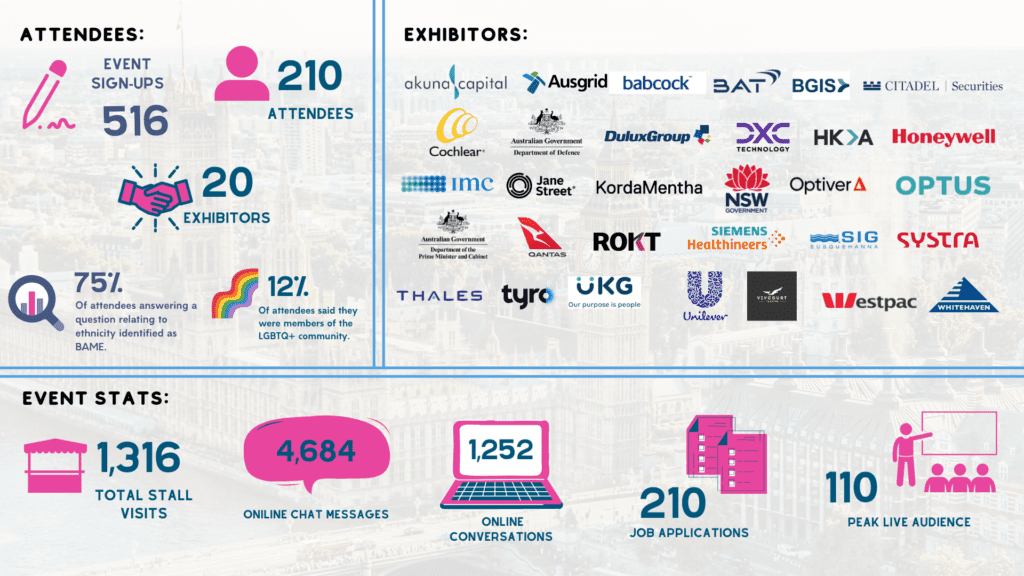 An Inspiring panel discussion
Our panel for this event was made up of Monique Meerkotter from AEMO, Ruchika Jain from Rockwell Automation and Kashmira Deshpande from Coles. We heard some fantastic advice on how to build professional networks, landing your first job and tips on getting work experience.
"That first step doesn't have to determine the rest of your career – don't put too much pressure on yourself."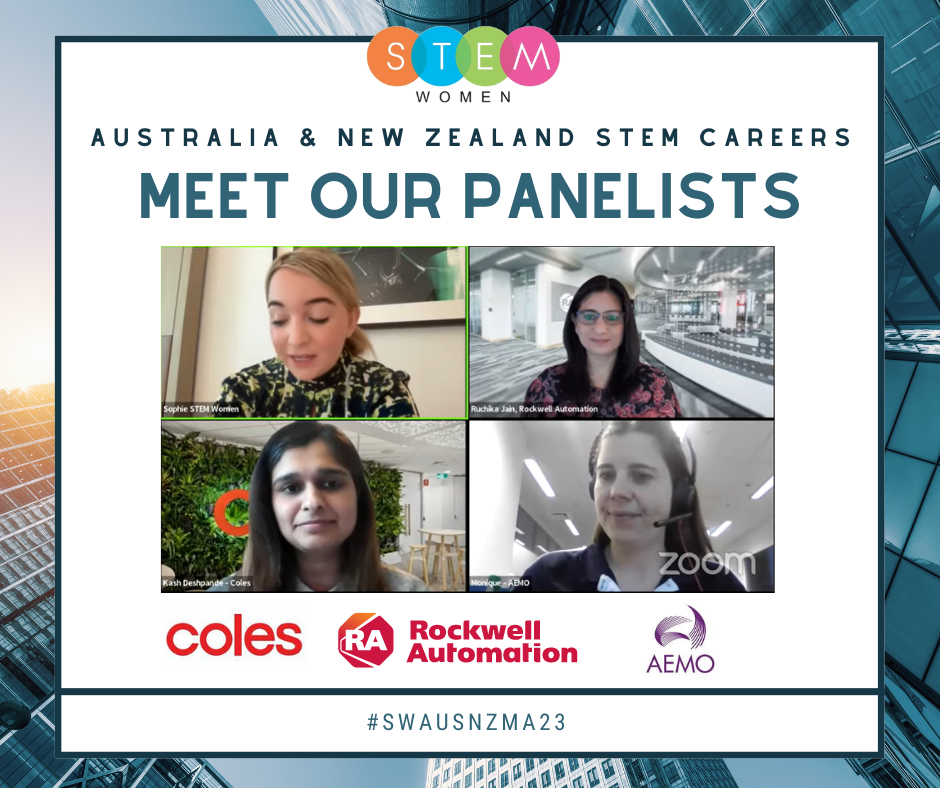 The speaker sessions
Throughout the afternoon, Sophie also introduced our 3 employer presentations.
We heard from:
Coles – Winnie Yang
Key topics: Personal career journey from university to her current role, overcoming challenges, and why she loves her job.
AEMO – Kate Ryan
Key topics: How to get into STEM from a humanities background, about AEMO and their culture, the company's contribution to net zero.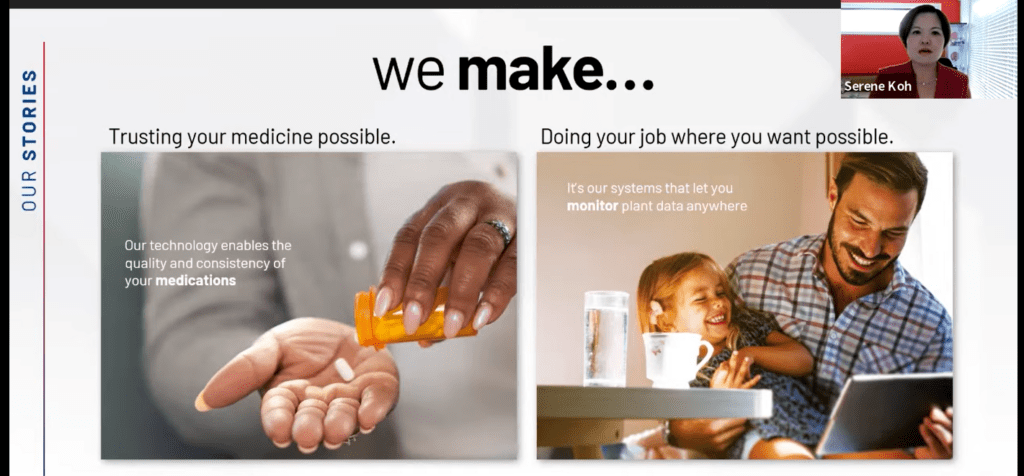 Rockwell Automation – Serene Keh.
Key topics: About the company and how they are working towards greater energy efficiency and sustainability, Serene's 20+ years' experience at the company.
Online Networking
Throughout the event day, attendees could chat with employer via webchat, voice and video call. They could also browse virtual company stalls, watch their videos and apply for live opportunities!
Feedback
"I congratulate the event organisers for such an amazing event. I have talked with several employers and organised video calls to speak about opportunities in the field of data analytics.  what are the possibilities to utilise transferable skills. I really enjoyed the event."- Dr. Ghazala Naureen. Ghazala Naureen, PhD Medicine, The University of Melbourne.
"It was truly an enlightening experience and I am so grateful to have been a part of it. The virtual careers event was well-organized and user friendly, making it easy for me to navigate and connect with the recruiters. The range of companies and organizations represented was impressive, and I appreciate the opportunity to learn more about different career paths and industries. The speaker sessions were informative and engaging, and the speakers were knowledgeable and inspiring. I particularly enjoyed the speaker sessions, which provided valuable insights and advice for navigating the job market as a woman in STEM." – Nelini Jayathilake, Masters by Research (Business Information Systems), Southern Cross University.
Join us at a STEM Women Event!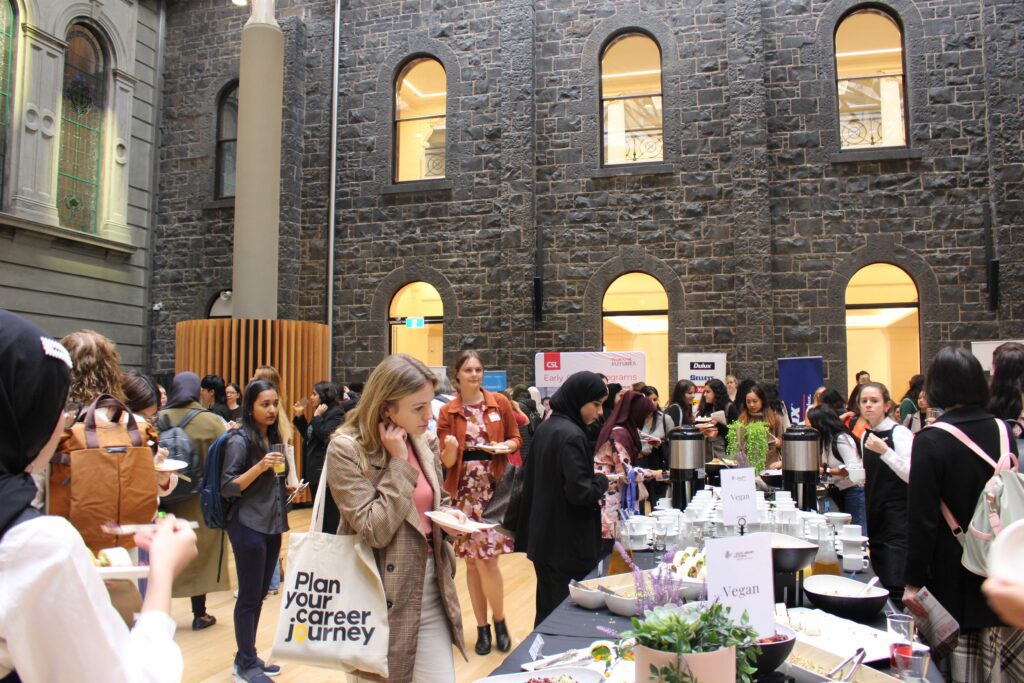 We run a range of industry specific, general STEM and location specific careers events each year.
If you're a student looking to register for your free ticket, take a look at our events line up – www.stemwomen.com, and follow us on LinkedIn, Instagram, Twitter and Facebook for event updates.
If you're an employer interested in exhibiting at an upcoming event, please don't hesitate to get in touch with Event Sales Manager, Lauren Jenkins by emailing laurenj@stemwomen.com, or fill out the form below. www.stemwomen.com.