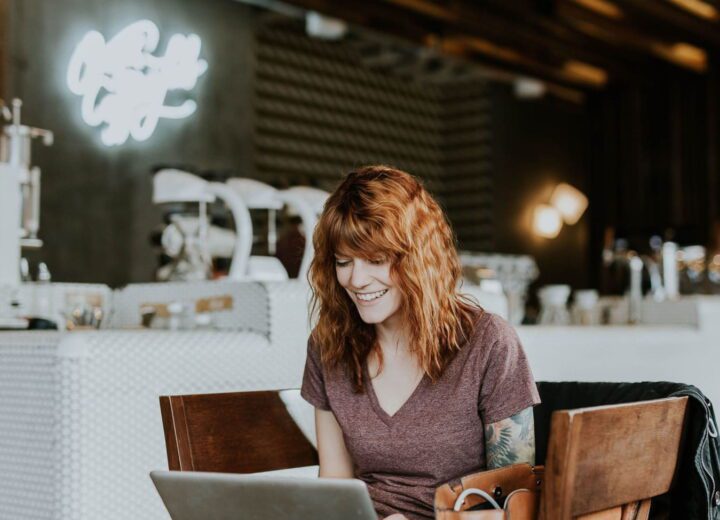 The UK has a strong engineering history. The country began the industrial revolution with the invention of the steam engine; it has also produced some of the most notable engineers in the world, including Thomas Telford, Isambard Kingdom Brunel, James Dyson and Henry Royce (one half of Rolls Royce).
Notably, in the history of engineering, women feature very little, if at all. However, female engineers have existed for centuries; it's just that very few people took any notice. The first official female engineer in the UK, defined as someone with an engineering degree, is believed to be Alice Perry. She graduated from Queen's College Galway in 1906, when Ireland was part of the UK. However, before Perry, there were other notable female engineers, such as Ada Lovelace (mathematician and inventor) and Sarah Guppy, who was the first women to patent a bridge; Sarah also came up with a method of keeping ships barnacle free and designed a new type of candlestick, which enabled candles to burn for longer.
Things have changed beyond recognition since Sarah Guppy's day, (she is said to have written "it is unpleasant to speak of oneself—it may seem boastful particularly in a woman."). Unfortunately, however, parity and equality in the industry have yet to be reached.
Today, engineering is an umbrella term that covers a number of highly diverse jobs. According to the Oxford English Dictionary, engineering is 'the activity of applying scientific knowledge to the design, building and control of machines, roads, bridges, electrical equipment etc. '
Modern day engineers not only build spectacular structures, but they design computers, create software that changes our lives, enhance people's day-to-day living with bioengineering and create products or machines that drive efficiency.
From industry disruptors to NASA engineers and pioneering sustainable energy, women are making waves in the engineering world and changing our lives. Here are a small number of the most inspiring women in engineering today:
An alumnus of the University of California Berkeley, Leung is now engineering manager for Airbnb. She currently leads Airbnb Plus Guest Merchandizing and Experience, as well as working on core search and apps. She has been with the company since 2013 and has worked her way up from mobile software engineer to engineering manager.
An American engineer, Acevedo began her career working for NASA at the Jet Propulsion Laboratory as a rocket scientist. She has also worked for IBM and Apple. She is now the CEO for the Girl Scouts in the States and introduced the robotics, coding, engineering and cybersecurity badges to the organisation.
Originally from Nigeria, Dr Ozak Esu is an electrical engineer, who studied at Loughborough University. She specialises in finding sustainable electrical solutions for buildings as well as being a mentor and guest lecturer at a number of universities, which include Loughborough and the University of Bath. In 2017, she was awarded the Institution of Engineering and Technology Young Woman Engineer of the Year award. Esu also dedicates her time to help inspire women to work in STEM-related disciplines.
While the above-mentioned engineers have been leaders in their field, many women find working in the world of engineering difficult. Not only are women poorly represented in the industry, but the industry is also failing to nurture female talent.
Women in engineering statistics
In the UK, only 12% of the engineering workforce is female, according to the 2018 State of Engineering Report, by Engineering UK. A review published by the UK government has found that the UK has the lowest proportion of female engineers in Europe. Engineering generated 23% of the UK's total turnover (2015-2016) and makes up 19% of the total workforce. The engineering sector is also growing, with a 6% rise in the number of UK engineering enterprises between 2015-2016.
Engineering is an important part of the UK economy; it also tends to have higher than average pay; however, there is a skills shortage. According to the 2018 State of Engineering Report, 61% of businesses were not confident there will be enough people with skills to fill their high-skilled job vacancies. Recruiting more women into the sector is an important part of closing the skills gap.
For those that are already in the industry, small businesses seem to have the highest proportion of female staff at 13% (see the table below). However, it is important to remember that with small organisations, only having a couple of female staff members will represent a high proportion of employees. Employers who have 100-249 employees are also faring comparatively well when it comes to employing women, with 11% of their staff being female.
When broken down by sector, the built environment has the highest proportion of women working in it, at almost 20%, followed by energy and IT communications, with 14% each. The lowest was transport, at 3%, and metals manufacturing, at 5%.
One of the biggest issues with trying to increase the number of women in engineering is getting girls to study STEM subjects at school. Only 27.1% of girls' A level entries in 2017 were in STEM subjects, compared with 45.6% of boys' entries. In computing and physics, A-levels, girls are particularly underrepresented, with just 9.8% and 21.5% of entries respectively in 2017.
However, it is not just schools that have a role to play in encouraging women to enter the industry. Employers too have a responsibility, and the engineering sector does not have the best reputation for being the most female-friendly environment. According to the Skills and Demand in Industry 2017 by IET, only 15% of engineering employers make particular efforts to attract and retain women in engineering and technical roles. The graph below, which is also from the same report, details what businesses are doing to retain and attract women in engineering.
Looking at the graph above, overall, employers are not doing enough to attract and retain female engineering employees, with only 12% of overall employers offering equal pay and transparent policies. While the employers who are making an effort are making headway, there is still a long way to go.
International Women in Engineering Day
This year, International Women in Engineering Day falls on the 23 June. Launched in 2014 by the Women's Engineering Society (WES), the event has grown substantially and now incorporates over 250 separate events around the world. International Women in Engineering Day aims to encourage women to study engineering, support women already in the field to achieve their potential and work with organisers and influencers to promote gender diversity and equality in the workplace.
The Women's Engineering Society is a charity and professional network of women engineers, scientists and technologists. They aim to raise the profile of female engineers and work to support and inspire women in the industry to achieve across all levels. WES holds a number of events for students and professionals; they also host the Top 50 Women in Engineering awards, which is announced two days before International Women in Engineering Day.
Interview with Caroline Willis, Bioengineer
To celebrate International Women in Engineering day 2019, we spoke to bioengineer Caroline Willis from County Down in Northern Ireland. She studied prosthetics and orthotics at the University of Strathclyde in Glasgow, the UK's national centre for prosthetics and orthotics. Her degree qualified her as a bioengineer, and she now works for the NHS in the North West of England as a clinical specialist orthotist, working with patients who have mobility problems.
Caroline tells us what made her want to become a bioengineer, how she got her first job in the industry and what challenges she has faced.
What made you want to study bioengineering?
I loved maths and physics at school, and I studied both at A-levels including chemistry and geography. But, it was when I did a structural engineering work placement at school, I found it wasn't social enough for me. I love interacting with people. Bioengineering allows me to use my maths and physics skill set in a way to work directly with people.
How did you get your first role after you graduated?
Luckily there is a huge need for prosthetists and orthotists within the UK and Ireland. My fourth year was a clinical placement year, and I managed to get a job, before I graduated, at the hospital where I had completed one of my placements. Most of my university classmates managed to have a graduate job secured by the time of graduation. We are very employable!
What did your first role entail?
My first role was as a Junior clinician in Cappagh Hospital, Dublin, which was Ireland's National Orthopaedic Hospital. I had to learn how to create custom made splints/helmets/callipers for patients with a varying range of biomechanical deficits. Many of the patients I treated had polio, cerebral palsy, spina bifida and diabetes. I slowly had to build up my experience at casting and adjusting my own Orthoses. I had to align each device to allow the patient to walk as well as possible, using a variety of materials/knee joints/hip joints etc.
It's a really varied job and does involve a good level of problem-solving skills, but more importantly, great people skills and empathy.
What do you do in your current role?
My current role is that of a specialist orthotist, I have a clinical diary full of patients. These patients may be in for an assessment, where we discuss their pain or mobility problems and come up with an orthosis that may help them. In this assessment appointment, we need to check their muscle strengths, ranges of motion and check their circulation and sensation etc. All of these details help me decide on most appropriate material choice, which can include plastic, silicone and carbon fibre, joint type (ie. knee joints to be either manual/locked or automatic) and general shape and trim lines for the splint or socket required.
I will then have casting appointments, which involve me taking a plaster of paris cast or a 3D scan to get an exact model of the limb/body part affected. Using this, our onsite technicians will manufacture the required orthosis. Then I will have fitting appointments, where I trial fit the orthosis and adjust as necessary, to meet the patient's needs. We may need to change material, cut back some trim lines, change joint locations, add padding etc. We then may get patient to have a "gait assessment" which is an in-depth evaluation of how they walk, both with and without their orthotic device. This will highlight any issues with each joint, when walking, that we may want to influence further.
What are the challenges that you have faced?
The biggest challenge I've faced is coming back to work after having my first child in 2018. Now that I have been working for eight years, I have become more specialised in the people that I treat. This means that my work will always be at a large rehabilitation centre or hospital, usually in a major city. This impacts slightly on our dream for a rural life away from a big city! Because I work directly with patients, and my appointments are booked many weeks in advance, I also don't have the flexibility to work from home or leave early if my little girl gets sick. Otherwise, I love the fast but social nature of my job. My day flies by, and to know I'm helping people be more mobile, really helps reduce the guilt I feel at not being with my little girl all day.
What advice would you give to someone who wants a career in STEM?
It's a challenging and rewarding sector to work in. For anyone that enjoys numbers and problem solving, this is ideal. For females, in particular, there are a lot of funding opportunities and grants available for further training and education, which is a huge bonus!
If you are looking to start your career in engineering, come and attend one of our STEM Women events. We have a number of employers looking for talented female candidates with an engineering background.
If you're an employer looking for a platform to find female candidates with an engineering background, then attending our STEM Women events is the perfect solution. At previous events, 28% of our attendees, our highest proportion, come from engineering disciplines, including degree courses such as civil engineering, chemical engineering and mechanical engineering. For more information, contact us today on 020 3687 1004 or get in touch here.