An Interview with Businesswoman, Writer and Fin-tech Champion, Julia Streets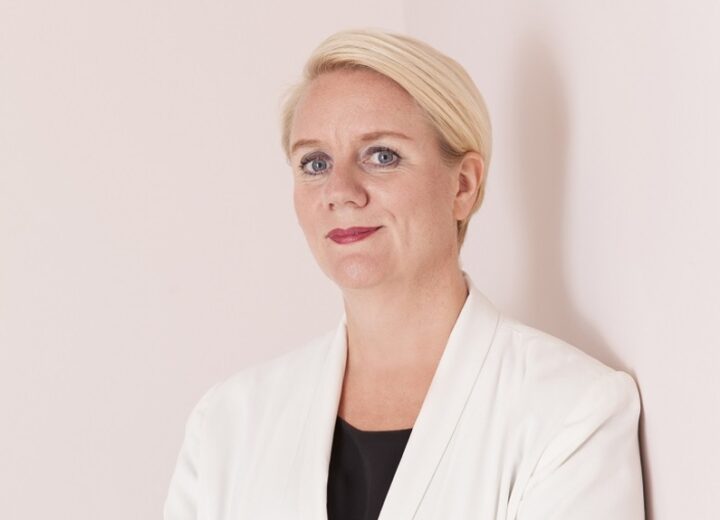 We can't wait to welcome businesswoman and champion of diversity, Julia Streets, to speak at the STEM Women Virtual Technology Professionals Event, sponsored by Bloomberg on 29th  September! As we count down until the big day, we wanted to find out a bit more about her fascination with technology, her experience over lockdown and what attendees can look forward to hearing during the event.
Julia Streets has enjoyed a 25+ year career in financial services and previously held senior executive positions in stock exchange groups and an international brokerage firm. Since then, she has become the CEO of her own company and advises a wide range of international firms in the field of fintech, capital markets and payments innovation.
At the event, Julia will present an insightful keynote speech on innovation in technology and the importance of diversity and inclusion. She will also chair a panel session with senior leaders and hiring managers that will focus on how women in technology can accelerate their career.
Let's find out more about her…
What have been your career highlights?
"My career highlights have included a tenure as head of eCommerce for a PR firm during the dot.com boom.  I then worked for a global brokerage firm recognised as pioneers in electronic trading, before becoming global head of marketing and communications for the technology business of NYSE Euronext, the global stock exchange group.  Today, I advise and mentor a whole host of technology entrepreneurs and their teams as they bring their products to market and grow their tech businesses."
What excites you about the technology industry?
"I have always been inherently fascinated by the role of technology in solving business challenges, and how innovation fits into the mix.  Technology can be a great differentiator and I've seen what a massive difference it can make in terms of delivering real value to businesses and individuals alike."
What new innovations are you most excited about in the tech sector?
"I'm really excited about the potential of robotics and artificial intelligence, but before it can truly fly, any innovation that can address the data bias challenge has my vote."
In your career, you have worked in very male dominated sectors, did you ever experience gender bias in the workplace and how did you overcome it?
"Yes.  I overcame simply by being obsessive about delivering results and focusing on making improvements that demonstrate value for the many, as well as the few.  That way you get noticed for all the right things.  Also, know your worth and let your bosses know it too!"
​
As a champion of diversity, why do you think it's important for more women to enter into the technology sector and progress in their careers?
"Without question, we have to have women in technology.  Technology that is built upon any kind of negative or skewed bias is going to be inherently faulty.  So, we must have not only women, but full inclusion of multiple experiences, skills, backgrounds and identities around any table where something new is in development."
The world is currently going through the COVID-19 pandemic, what has been your experience during lockdown?
"13 years ago, I set up my business as an entirely virtual business model.  People told me I was mad, but I always believed that technology would be a great enabler.  So, both operationally and culturally, working from home has been a very easy transition for me and my team."
How do you think the move to homeworking has impacted women working in technology?
"At the start of lockdown, I was optimistic that this would be a positive shift, but my opinion has shifted of late.  As organisations return to hybrid or full blown return to office working models, there is a risk that we return to a time where presenteeism matters more than productivity.   Leaders need to be very mindful that those not in the room may be better qualified for a task or role than the person facing them across the meeting room table. Those working remotely need to think carefully about how they build and maintain their profiles in the minds of the leadership teams."
You have had an extremely successful career. What motivational tips can you give on achieving careers goals and managing both successes and failures?
"Listen to your gut instinct.  Build and play an active role in a really good community of people whom you admire and trust.  Block out the negative voices in your head and the nay-sayers in your life.  If you really believe you can do something, the answer is you can.  You just have to find out how."
What do you think needs to be done to improve the gender imbalance in tech?
"The biggest thing we can do is go back into schools to inspire the students and also help the teachers.  The pace of change is so ferocious that private and public sector initiatives must collaborate to help teachers and their female students embrace, enjoy and unlock the potential of new technology."
What advice would you give to female professionals looking to progress their careers in technology? 
"Networks really matter, and think about finding the best possible sponsors and mentors."
Who is your greatest inspiration?
"I can't choose one!  I'm a big fan of Jacqueline de Rojas, President of TechUK; Dr Sue Black, founder of TechMums and who ran the campaign to save Bletchley Park and Vanessa Vallely founder of WeAreTechWomen."
And finally, what are you most looking forward to at the STEM Women Virtual Technology Professionals Event?
"There is something about women in technology events that really stand apart.  Not simply amazing skills, insights and vision for the future; but there's always a voracious degree of curiosity and an extraordinary energy."
We are thrilled to have Julia at our event and look forward to an inspiring and insightful discussion surrounding women in technology.
Whether you're a woman working in tech or a recruiter, the STEM Women Technology Event sponsored by Bloomberg is the perfect opportunity to get inspired and network with amazing women in tech.
Head over to our events page at stemwomenevents.com to register for your ticket today. Or, if you're an employer looking to exhibit, contact laurenj@stemwomen.co.uk as we have the last few spaces available.