We are a sponsor at the ISE Student Recruitment Conference 2022!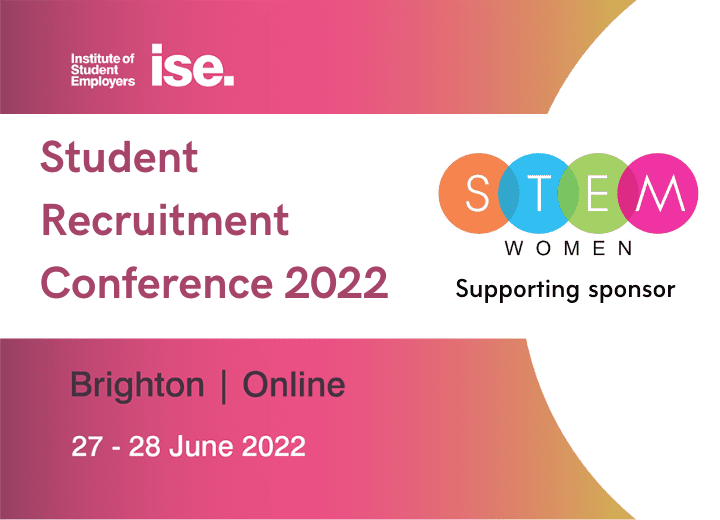 We are delighted to announce that we will be a sponsor at the upcoming ISE Student Recruitment Conference 2022!
Taking place on the 27th and 28th June in Brighton and online, this fantastic event will be a unique two day experience and we are looking forward to learning from experts who will discuss a range of graduate recruitment topics.
Visit our stall!
This event is the perfect opportunity to find out more about STEM Women. Our team will be on the stall, ready to talk to you about what we do, our exciting upcoming events line up, and our plans for the future. We will be on hand to chat about our autumn events season, which for the first time are a mixture of online, in-person and hybrid events, our brand new website, and some of the amazing digital services we offer recruiters.
At STEM Women, we are passionate about addressing the gender imbalance in the workplace, and so we offer our clients unique and bespoke services to help them meet diversity and inclusion targets.
As well as networking, we also can't wait to hear from the fabulous speakers taking to the stage over these two days.
The Speakers
We are looking forward to hearing from Anne-Marie Imafidon, who will explore how we should think differently about getting women into STEM, and Bobby Duffy who will challenge the many assumptions we make about inter-generation differences. Professor Juliet Foster will also explain how the pandemic has affected student mental health. And Neil Carberry will show that only employers who put growing talent at the heart of their resourcing strategies can succeed in the long-term.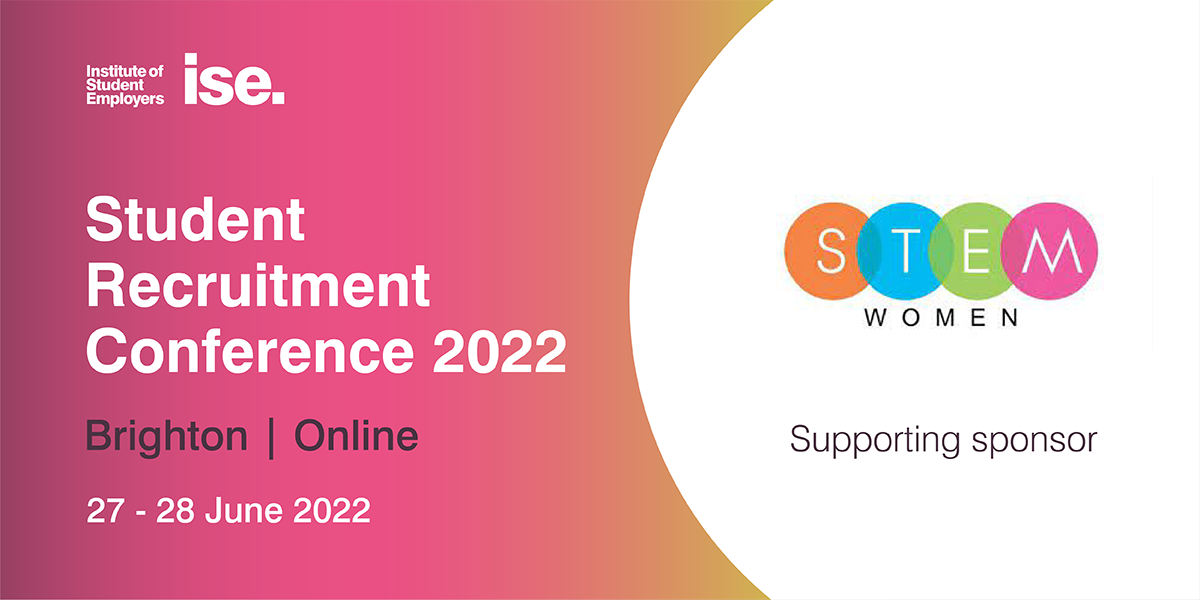 Follow along online
If you'd like to follow along with the event online, use the hashtag below and don't forget to follow us across our channels to keep updated!
#ISErec22
@stemwomenevents
About STEM Women
We introduce inspirational employers to our STEM Women community by running graduate careers events and promoting exciting roles and opportunities. Our events and jobs are perfect for university students and recent graduates who identify as female or non-binary, and study a STEM related subject; science, technology, engineering, or mathematics. Visit our website to find out more!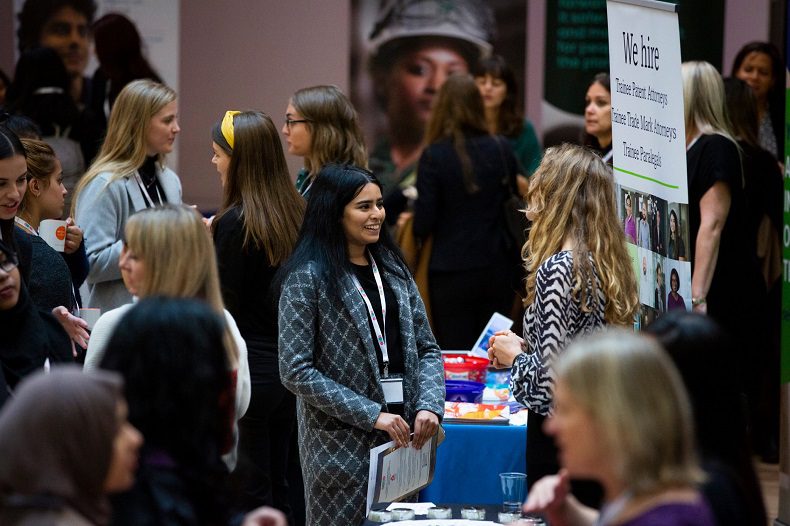 Find out more about the ISE conference here – https://ise.org.uk/mpage/ISE-Conference-homepage