STEM Women to Host Virtual Event for Students and Graduates Based in London and the Home Counties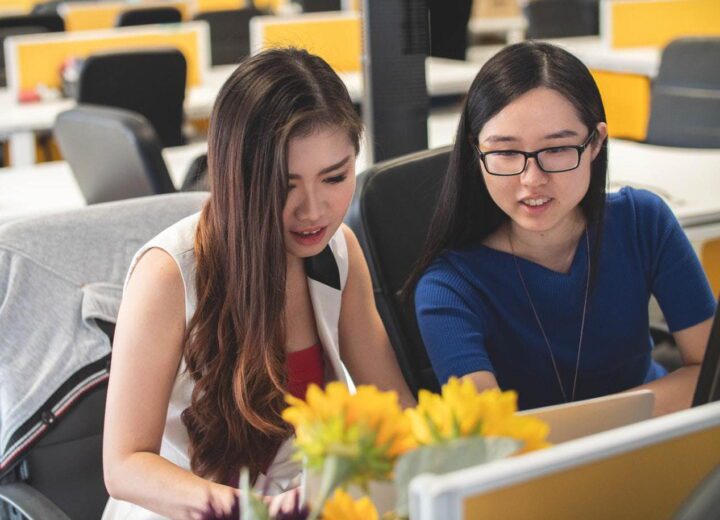 On Monday 19th October, STEM Women have organised an inspiring virtual event for students and recent graduates who identify as female and are looking to start careers within a STEM industry. Targeted towards the London and Home Counties regions, this event will allow attendees to virtually network with a range of potential employers and strive to address the gender gap in STEM.
Sponsored by NatWest Markets, the event has already attracted a number of big companies including PwC, Citrix, Analysys Mason, VMware, Newton Europe, Lidl, British Transport Police, Kilburn Strode, Open Market, Flow Traders, TJX Europe, Virgin and ARM, with many more to be announced.
Similar to face-to-face careers events, the online format will enable attendees to 'log on' on the day of the event and approach the employer's virtual stands. Each stand will include information about the company, a promotional video and live roles and opportunities that can be applied for. Potential candidates and employers can interact using a webchat, which can be converted to a voice or video call if a candidate is suitable for certain roles. Alongside the networking opportunities, there will also be insightful speaker sessions with women working within STEM and a live Q&A.
In the UK, just 22% of the STEM workforce is made up of women, according to the Office for National Statistics Labour Force Survey. This imbalance, coupled with the current climate, means that it has never been more important to encourage women to start careers within the financial services.
STEM Women have previously held six events in London between 2018 and 2019, each proving extremely popular with top companies and attendees.
Sophie Chadwick, STEM Women Events Manager: "Our previous London events have been extremely successful, so we're really looking forward to expanding to include the Home Counties. Running the event virtually will mean that we can invite even more students and graduates to attend and gain access to exciting career opportunities."
Julia Daffy from NatWest Markets, sponsors and exhibitors at STEM Women London Autumn 2018, 2019 and 2020 events:
"It's a really good opportunity to showcase how women in your organisation work and what it's really like. The students love hearing from somebody's real experience. It is not a HR thing; it's about actually demonstrating that this could be them in a couple of years' time. The students' do love finding that real story and hearing from real people".
In addition to the London and Home Counties event, STEM Women will also be organising events across the UK, Ireland and Europe. There will be events focused on South West, South Coast and South Wales event, Midlands, Yorkshire, North West and North East England, Scotland, Ireland and the Netherlands. STEM Women will also be hosting an event specifically targeted towards the financial services and a technology specific event.
Register for tickets – https://stemwomenevents.com/event/4003
For employers who are looking to exhibit at one of the STEM Women online events, get in touch with laurenj@stemwomen.co.uk
Visit the STEM Women (www.stemwomenevents.com) events page to find out more, and follow them on LinkedIn, Facebook and Twitter to stay up to date with all the latest news and event information.