STEM Women publish their first Whitepaper – Understanding the Gender Imbalance in STEM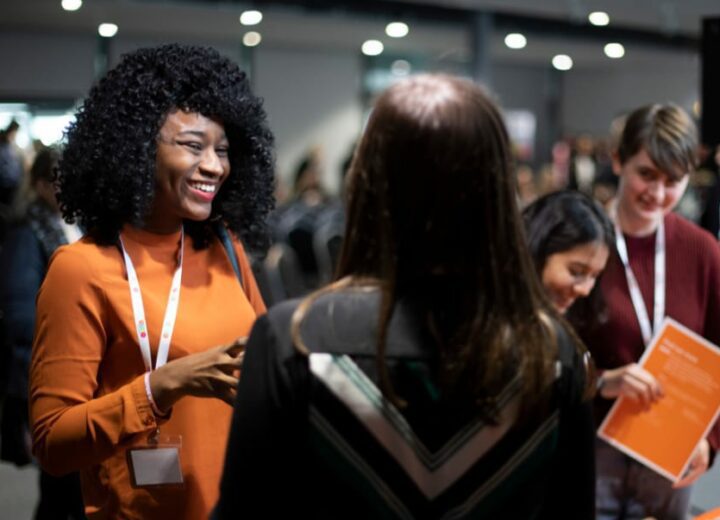 At STEM Women, we are passionate about addressing the gender imbalance in STEM. So, we decided to conduct an in-depth survey to explore female students' attitudes towards gender issues that are prevalent within the science, technology and engineering sectors.
We surveyed 176 female STEM students and recent graduates studying at universities across the UK, covering a range of topics.
Our Whitepaper reveals that 54% of respondents stated that the gender balance of a company would be an influencing factor when deciding on a job offer, and that 74% of female students feel that diversity initiatives are either extremely or very important.
We also explored attitudes towards the gender pay gap, whether imposter syndrome is still a taboo subject, and how optimistic students are that gender imbalance will have changed in 10 years' time.
We are delighted to share our findings in our very first, free to download, STEM Women Whitepaper.
About STEM Women
STEM Women host networking and careers events for women who are either looking to start careers in STEM industries after university, or want to develop their experience in the field.  Our graduate events allow students and recent graduates with a science, technology, engineering or mathematics related degree to network with a range of top employers, hear talks from women working in STEM and get inspired to follow in their footsteps. We have hosted events across the UK, Ireland and Europe.
This year, we have moved our networking events online, utilising our stemwomenevents.com platform. Instead of being limited to the venue city, we can now market our events across entire regions. This means we are looking forward to welcoming more students, graduates and professionals to our autumn 2020 events than ever before.
Alongside our regional and sector specific events, we also run company specific events, manage a job board and offer recruitment consultancy services.