Meet our Benelux Region Event Sponsors – Accenture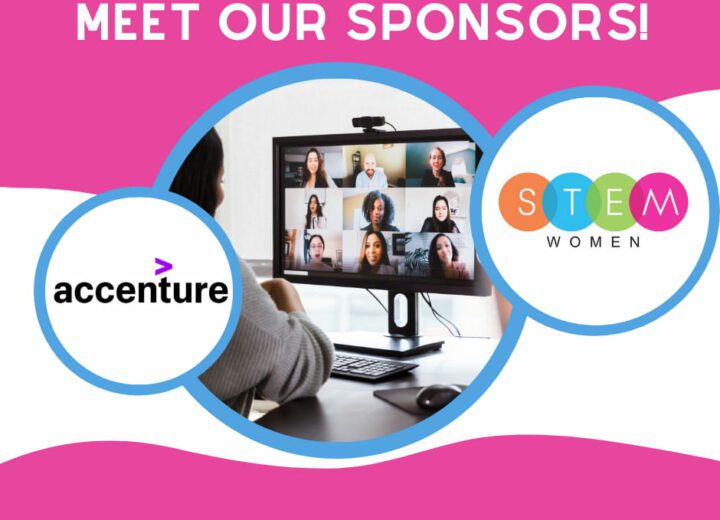 We are delighted to announce that Accenture will be sponsoring our Benelux Region STEM Careers Event on Wednesday 27th October. This event is targeted towards students and recent graduates who identify as female or non-binary and are looking to begin a career in a STEM industry.
Ahead of the event, we caught up with Accenture to discover more about the company, the exciting graduate opportunities they have available, and why they are passionate about women in STEM.
Who are Accenture?
"Across the globe, one thing is universally true of the people of Accenture: We care deeply about what we do and the impact we have with our clients and communities. It is personal to all of us."

Julie Sweet
Chair & CEO
Here are some facts about Accenture:
624K Accenture employees worldwide;
6K Clients served throughout more than 120 countries;
7900 Patents and patents pending worldwide;
200 Cities with Accenture locations and operations, across 50 countries;
185 Partners in our ecosystem.
What sort of opportunities will you have available to attendees at the event?
"We have many junior positions open for young talent. Besides challenging career opportunities we also have internship positions available. We are open to meet new talent who can become part of our organisation. Your career is about what you want to be and who you want to be. It's about bringing your skills, your curiosity and your best true self to your work.
"Here, you'll match your ingenuity with the latest technology to make incredible things.
"Together, let's create positive, long-lasting change."
Do you have any tips for attendees approaching your stall at the event?
"We truly believe in you. Be yourself, curious and motivated. We are looking forward to meeting you! Make sure to ask us all the questions you have so that we can get to know you, help you, advise you… You name it! We are here for you!"
What are Accenture doing to encourage more women in the organisation and why is it important?
"A board of directors is the day-to-day leadership of a company, and the moment you pursue a culture of equality, it really does start at the top. And that has to radiate: we think equality is important. And not just say it, but do it and also reward the good behavior of people who contribute to creating an equal culture. At Accenture, with 500,000 employees worldwide, we want half men, half women by 2025, and we're moving incrementally towards that.
"Besides this, diverse teams are more fun, creative and innovative. They arrive at better solutions."
STEM Women Events
​
We can't wait to hear more from Accenture during their welcome talk, speaker and panel session at our event.
If you are a STEM student or recent graduate and would like to attend a STEM Women event, check out our events page and register your interest. All our events are completely free for attendees and offer exclusive access to amazing graduate opportunities.