Join us at the UK STEM Careers Event this February, Sponsored by MI5, MI6 and GCHQ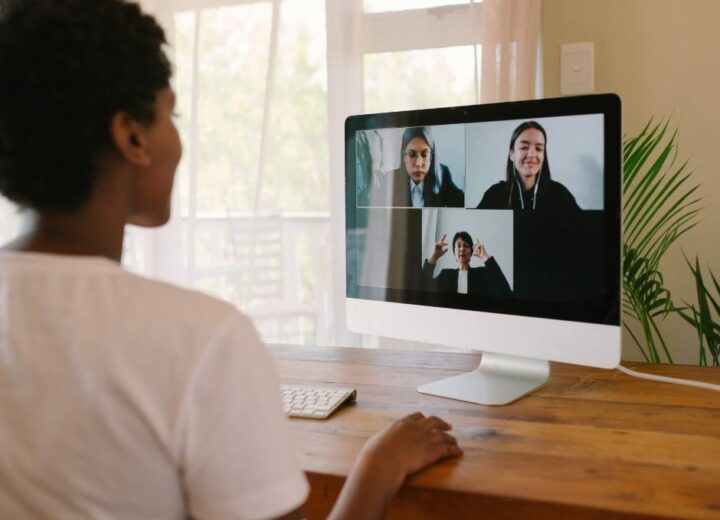 On Wednesday 16th February 2022, we are running our first big STEM Careers event of the year! This virtual event is perfect for students and recent graduates who identify as women or non-binary, but is open to everyone. It is targeted towards people who are studying, or recently graduated from, a STEM related course at university.
STEM Women events help attendees grow their professional networks, apply for exciting roles and opportunities, and hear inspiring talks from company representatives.
Exhibiting Employers
We have already signed up a great selection of employers, all looking to promote their STEM roles, internships and opportunities. The event is sponsored by MI5, MI6 and GCHQ, alongside other exhibiting employers including; Amazon Web Services, Bacardi, Baker Hughes, Bloomberg, Brambles, Charnwood Molecular, Collaborative Solutions, Department for Transport, Dynamic Planner, Educational Workforce Council, Experian, EY, FNZ, GFT, Goldman Sachs, International Beverage Group, Jane Street, Luminance, MathWorks Mitsubishi, Mphasis, NatWest Markets, Newton Europe, Optiver, Owlstone Medical, Palo Alto Networks, PWC, Severn Trent, Tata Consultancy Services, Teva Pharmaceuticals, Tik Tok, Total Energies, with many more to be announced.
Provisional Event Agenda
Our events allow attendees to browse company stalls, network live with employers via webchat, voice, and video call, and watch live presentations from women working in STEM. Our event agenda is as follows;
Noon – Event begins in the 'Live Presentations' area, with a welcome talk from STEM Women and our event sponsor MI5, MI6 & GCHQ.
12.15pm – Panel discussion with women working in STEM. Ask questions and gain a fascinating first hand insight from our inspiring panellists.
12:50pm – Live networking begins and continues until the event ends at 4:30pm. Attendees can visit company stands, network with employers 1-1 and search and apply to live jobs and internships.
1:30pm – Live employer insight talk with PwC.
1:45pm – Live employer insight talk with Bacardi.
2:00pm – Live employer insight talk with Brambles.
2.15pm – Employer insight talk with GCHQ, MI5 and MI6.
2:40pm – Live employer insight talk with Amazon Web Services.
3pm – Live employer insight talk with Severn Trent.
3:15pm – Live employer insight talk with Experian.
3:30pm – Live employer insight talk with NatWest Markets.
3.45pm – Final 45 minutes of networking.
4:30pm – Event ends.
The event in previous years
Last February, we hosted this event for the first time and registered 1,282 student and recent graduates to network with 17 employers. This event was really successful, attendees and company representatives had a total of 1,084 conversations, sending 7,305 chat messages. We also saw a peak audience of 378 in our live presentations section of the platform, and attendees made 274 job applications during the event. Attendees heard some inspiring advice during our panel session on how to succeed whilst working remotely, the best ways to build relationships at work and how to network effectively.
Students and Graduates – Register for your FREE ticket
https://stemwomenevents.com/event/5645
Employers – Exhibit at our event
We offer companies a range of different package options, including speaker, event sponsorship, premium, and basic packages. For more information on exhibitor options, please contact info@stemwomen.com.
STEM Women Events
​
At STEM Women we are passionate about bridging the gender gap in STEM industries by helping more women to work towards a career in STEM. Since 2018, we have held 43 inspiring events for STEM students and graduate employers. We have welcomed 303 exhibiting employers since February 2018 and 17,441 students and graduates have registered for an online event since autumn 2020.
Alongside our UK STEM Careers Event in February, we are also hosting an Australia and New Zealand STEM Careers Event on 10th March 2022, and a UK Technology Careers Event on 30th March 2022, a Hybrid UK Careers Event in June, plus a number of events in autumn 2022.
For more information on all of our 2022 events, visit www.stemwomenevents.com, and follow us on LinkedIn, Facebook, Instagram, and Twitter to stay up to date with all the latest news and event information.