Highlights from the STEM Women South West and South Coast England, and South Wales Event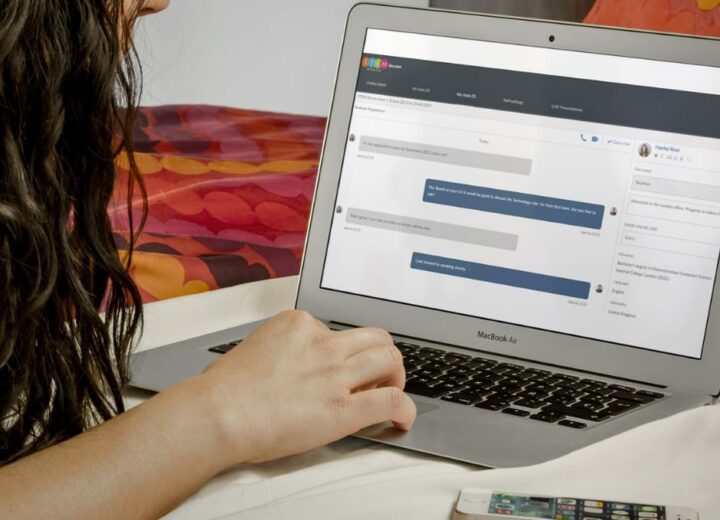 On Monday 5th October, we kicked off our UK regional events with the South West and South Coast England, and South Wales Event!
Sponsored by National Grid, the event attracted an incredible 283 female STEM students and recent graduates all looking to start their careers within a STEM industry. The majority of attendees were studying computer science, followed by mechanical engineering, biology and biological sciences, mathematics and chemistry.
Over the course of the event, attendees could network virtually with 14 companies, including National Grid, Rolls-Royce, KPMG, Ministry of Defence, Newton Europe, IPO, Welsh Water, General Dynamics, PwC, Atkins, APR, Baker Hughes, Virgin and Accenture.
Attendees and employers had a total of 789 conversations and sent 5,500 chat messages! Alongside a company bio, videos and general information, each company stall also included live jobs and opportunities which could be applied for during the event. We recorded a total of 157 job applications!
The event began at noon in the 'Live Presentations' area of our event platform with a welcome talk from Sophie Chadwick, Events Manager at STEM Women. This was followed by a speech from Emma Ford, Head of Gas Construction at our event sponsor National Grid.
Emma gave attendees an introduction to National Grid, with an overview of what her teams are responsible for. She highlighted exciting new projects including the Net Zero construction target and the mental health construction campaign, which she is involved in. Emma went on to offer some invaluable tips to our student attendees who are looking to enter the energy sector and described the office and home working culture at National Grid.
Following a networking break, we began our speaker session at 1pm with Vanesha Prescott, a Graduate Design Engineer at Rolls-Royce. She guided attendees through her professional journey, from studying chemical engineering at the University of Nottingham, to starting the graduate scheme at Rolls Royce. Vanesha describe how she has adapted to working from home and gave attendees some great tips on how to be successful whilst working remotely.
We then welcomed Andjela Djukanovic, Assistant Manager and Klara Agoston, Graduate Trainee, who both work within Technology Audit Information Risk Management at KPMG. Klara began by giving us an honest overview of her career journey, describing how she originally wanted to be a wildlife photographer and studied Zoology at university. But, she saw the graduate scheme at KPMG, decided to apply and got the job. She worked in the Canary Wharf office for a few months and then transferred to the regional office in Bristol, where she works now. Andjela studied modern languages and European studies at university, but knew she wanted to work in technology with client contact. She saw the graduate scheme with KPMG and knew it was the perfect place for her!
The speaker session ended with a talk from Hollie Fletcher, Higher Apprentice – Network Management and Sarah Woolham-Jaffier, Project Supervisor – London Power Tunnels, both from National Grid. Sarah began with her journey from construction and security, to corporate strategy and finally, the London Power Tunnels. She described how National Grid offer graduates lots of training and development opportunities on the job, and the ways she has made the most of this.
We then heard from Hollie, who gave attendees an insight into being a Higher Apprentice at National Grid. She spoke about her day to day working life and the type of projects she has been involved with. She highlighted the importance of asking for help and the importance of having a mentor.
At 3pm, attendees were then invited to join the audience of a panel session which featured women working in STEM industries. Our panel was made up of Hadassah Wallace, Higher Apprentice at National Grid, Tariro Sithole, Technology Audit Manager at KPMG and Ann Dumbell, Project Manager in Civil Aerospace at Rolls-Royce.
​
The panel session allowed attendees to ask the employers direct questions about their roles or company. They covered what they love most about their jobs and some of the challenges they have faced, how COVID-19 has affected their industries, and some of the common misconceptions about their sectors. The session was ended with an inspiring question, panellists were asked what piece of advice they would give themselves if they could go back in time and were graduates again. We heard some invaluable hints and tips which many attendees will hopefully take and use in their future job search.
We couldn't be happier with how our first virtual and regional targeted STEM Women event went! We have already had some amazing feedback from both employers and attendees. Beth Doddridge, studying MESci Environmental Geoscience described her experience:
"Before this event with STEM Women, I really hadn't had any meetings with people about my future career field. With my work experience being cut short due to COVID, this virtual event was amazing. A great selection of speakers from careers I had never considered before, but where I may find myself in the future. Every female student looking at a STEM career should come to one of these days!"
A representative from Atkins highlighted how their company found the event:
"Very user friendly platform and a great opportunity to engage with STEM Women and create some normality in what is very unprecedented times!"
As well as our South West, South Coast England and South Wales Event, we are also hosting STEM career events for targeted regions across the UK, Ireland and Europe. For more information, visit our events page and follow us on LinkedIn, Twitter, Facebook and Instagram for updates.
There are still spaces left for employers for our upcoming events, If you're interested in exhibiting, get in touch with laurenj@stemwomen.co.uk.