Gender Pay Gap Report Reveals Women Underrepresented at High Level Engineering Jobs in the UK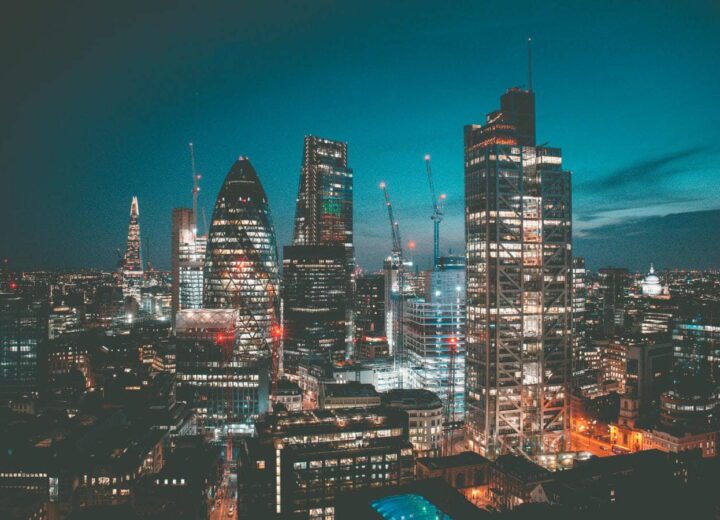 Research conducted by the Royal Academy of Engineering and WISE has found that just '12 per cent of engineers in the UK are women and they earn around 11 per cent less than their male counterparts, on average.'
This large gender pay gap is due to women being vastly underrepresented in senior and higher paid roles, rather than men being paid more than women for doing the same job.
The report also found that '57 per cent of female engineers drop off the register of professional engineers by the age of 35, compared to just 17 per cent of their male counterparts.'
Victoria Atkins, Minister for Women, described the findings as 'startling' and commented: "This shows there are workplace factors that need to be addressed."
The UK currently suffers from a shortage of engineers, in 2018 the Guardian reported that 1.8 million new engineers and technicians are needed by 2025 to keep up with new innovations and projects. Attracting and retaining more female talent to the UK engineering sector is vital for economic growth and financial stability.
Commenting on the report findings, Atkins suggested that employers should adopt "family-friendly policies" to encourage women to remain in the engineering industry.
Studies by McKinsey have shown that women are more likely to stay in their jobs because of flexible working hours, a respectful and inclusive culture and shared parental leave.
To work towards change, the RAE report suggests that companies implement "transparent pay structures and grades, as well as reviewing the criteria for promotion."
However, as well as retaining female engineering talent, we also need to look to schools and universities. Between 2017 and 2018, just 19% of students studying engineering and technology degrees at university were female, according to UCAS data.
It has been suggested that one of the main reasons why fewer young women choose to study engineering and go on to have careers in the industry is due to gender stereotypes that are still very prevalent in modern society. The image many people associate with careers in engineering is predominantly white, male and hard hat wearing.
Yet, on average girls outperform boys in engineering fields of study at A level, and almost 80% of female engineering students will get a first or an upper second-class degree, compared with 74.6% of male students, according to UCAS data.
In the STEM Women Whitepaper, due for release this year, we surveyed female STEM students about their career choices and the main issues they face when looking for jobs. In the report, we found that 65% of respondents would expect to read gender pay gap reports when researching companies. 74% of respondents also said that diversity initiatives are either extremely or very important to them.
This highlights the importance of companies to be transparent when it comes to their gender pay gaps and work towards changing the imbalance by introducing structures to make the culture more inclusive.
Rama Panchanadibal, a student at the University of Bristol said: "Being a woman, it is important to me that I associate myself with a corporation that reflects my views and values."
The RAE report examined the pay data of nearly 42,000 engineers working in the UK. This data was voluntarily provided by 25 engineering organisations of varying size and from different engineering sectors. The results were different from the mandatory gender pay gap reports, because they took into account varying job titles and professional level.
Jonathan Lyle, chair of the RAE's report steering group, said: "Reducing both gender and race inequality is key to addressing the damaging shortage of engineering skills in the UK economy.
"The good news is that there are well-proven steps that business leaders can and should take to improve how women engineers progress within their companies into more senior, more influential, more fulfilling, better rewarded roles.
"The best, most inclusive businesses are doing this well, critically underpinning their business success. Others make excuses about their gender pay gap, risking losing business and talent."
This research highlights that in order for engineering businesses to solve their gender imbalance, they need to work hard towards implementing new initiatives that promote diversity, training, and progression. This will help companies maintain a competitive edge and offer something new to the industry.
At STEM Women were on a mission to address the gender imbalance in STEM. We host a number of networking careers events for female students studying STEM subjects at university and experienced women with 1-5 years' experience.
We invite large companies looking to recruit for STEM related roles to meet with over 1,500 female students and professionals at events across the UK, Ireland and Europe.
Visit our events page to find out more and follow us on LinkedIn, Facebook and Twitter to stay up to date with all the latest news and event information.