STEM Women set to host a STEM Careers Event for Australia and New Zealand in March 2022!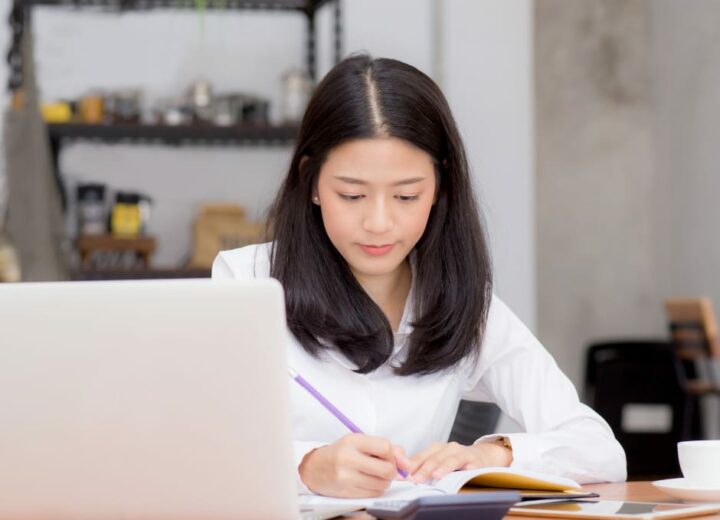 On 10th March 2022, we will be hosting our second event for Australia, but this year we are extending it to cover New Zealand too! Sponsored by QuantumBlack – A McKinsey company, this virtual event will attract STEM students and recent graduates who identify as female or non-binary, from top universities across Australia and New Zealand.
Our events give attendees the chance to network with top STEM employers, hear inspiring talks, ask questions during a panel discussion, and apply to live roles and opportunities.
This year, we have already signed up some fantastic exhibiting employers, these include the Accenture, Australian Bureau of Statistics, BAE Systems, Cochlear, CR Mining, Department of Transport and Main Roads, FNZ, IMC, Infosys, IOG, Jane Street, John Holland, Lion Co, McGrath Nicol, Mthree, NAB, NEC, Optiver, Optus, Palantir, Publicis Sapient, PMC – Department of Prime Minister & Cabinet, PwC, QuantumBlack – A McKinsey company, RACQ, Rheinmetall Defence, SIG, Slalom Build, Thiess, Westpac, Wipro, Xero, and many more still to be announced!
"Promoting opportunities for women in STEM is really important at Xero, and we are proud to regularly achieve 45% female grads in our technical programs. We were very impressed with the event last year! The team was so pleased to have lots of productive chats with some really impressive candidates. That, and the platform itself was excellent and really easy to navigate. We'll be very excited to participate again in 2022."
Monique, Graduate Experience Advisor, Xero.
Our virtual platform allows attendees to browse company stalls, apply for jobs and internships during the event, watch live presentations and submit questions during a panel session. Company representatives and attendees can network using our live webchat, voice, or video call, and companies can also book video interview slots with candidates.
We offer companies a range of different package options, including two tiers of speaker package, event sponsorship, premium, and basic packages. For more information on exhibitor options, please contact info@stemwomen.com.
Women STEM Australia and New Zealand
According to a report conducted by Catalyst.org, women comprised only 17% of the STEM qualified population and a total of 27% of the STEM workforce in 2016. In engineering professions, the data showed that only 12% of the workforce in 2016 was made up of women. Similarly, in IT, women are also underrepresented, comprising just 28% of the workforce in 2017. This percentage has remained the same since 2015.
In New Zealand, women only make up 13 percent of employed engineers, and 23 percent of those employed in IT, despite the demand for those with science, technology and engineering degrees.
The Event in Previous Years
Last March, we hosted our first virtual event for Australia and signed up 960 students and graduates to network with 17 fantastic employers. This event was really successful, attendees and company representatives had a total of 656 conversations, sending 4,599 chat messages. We also saw a peak audience of 137 in our live presentations section of the platform, and attendees made 191 job applications during the event. The panel session was particularly inspiring, with our panellists' offering advice on how to ask for support in the workplace, the best ways to network virtually and how to make a good first impression.
"We were thrilled to participate in STEM Women's first event in Australia today. A fantastic opportunity to speak to STEM students across Australia and hear from inspiring female STEM role models."
Jennifer Monis, Cochlear​.

"Fantastic event and highly recommended."
Jason Hume, Newcrest Mining.

"I thoroughly enjoyed chatting and having video calls directly with the employers. It gave a deeper insight about the possible job opportunities not only limited to penultimate students but also open for recent graduates."
Nayma Tarik, Bachelor of Biomedical Science.
STEM Women Events
At STEM Women we are passionate about bridging the gender gap in STEM industries by helping more women to work towards a career in a STEM industry. Since 2018, we have held 43 inspiring events for STEM students and graduate employers. We have welcomed 303 exhibiting employers since February 2018 and 17,441 students and graduates have registered for an online event since autumn 2020.
Sophie Chadwick, STEM Women Events Manager:
"We are really looking forward to hosting our second STEM careers event for Australia and this year we are delighted to be expanding it even further to reach the whole of New Zealand! Our Australia event last year helped talented STEM students to secure fantastic roles and opportunities within top companies and we hope for more of the same in 2022."
For students and graduates, register for your free ticket to this event here – https://stemwomenevents.com/event/5646
For employers interested in exhibiting at this event, please get int touch with Event Sales Manager, Lauren Jenkins at info@stemwomen.com.
Alongside our Australia and New Zealand STEM Careers Event, we are also hosting a number of events in the UK in early 2022. We are running a UK STEM Careers Event on 16th February 2022, and a UK Technology Careers Event on 30th March 2022.
For more information on all of our 2022 events, visit www.stemwomenevents.com, and follow us on LinkedIn, Facebook, Instagram, and Twitter to stay up to date with all the latest news and event information.