Client Success Stories – Alacrity Foundation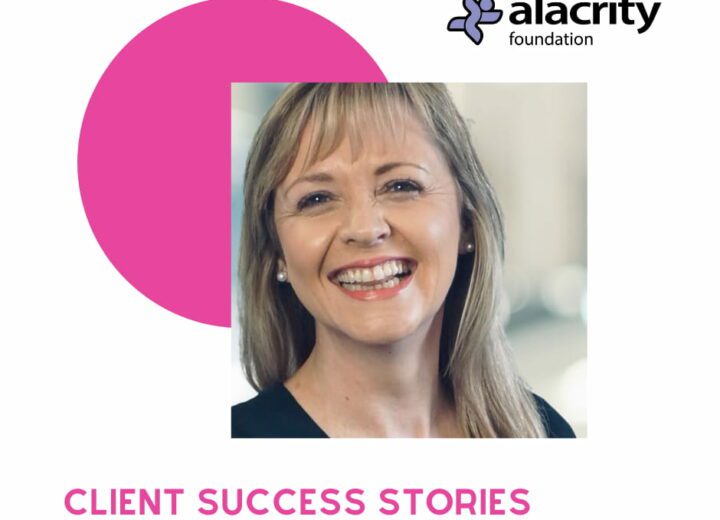 In Autumn 2020, we hosted 10 virtual careers events for female STEM students and recent graduates who were looking to start their careers in a STEM industry. Over the course of the events, we welcomed 133 exhibiting employers to virtually network with 3,421 women!
Following our events, we wanted to catch up with some of our exhibiting employers to find out how they found the events and whether their expectations had been met.
Alacrity Foundation booked on to our Graduate Technology Event in September 2020, which attracted 353 attendees! During the event, Alacrity had 57 stall visits and 38 live chats with candidates!
We caught up with Caroline Thompson, Head of Partnerships at Alacrity Foundation to find out more about their experience at the STEM Women event.
Caroline Thompson, Head of Partnerships, Alacrity Foundation
How did you find the STEM Women event overall?
"I don't know where to start – it was organised really well; the platform was incredible & easy to navigate. We had an engaged audience on the day and terrific interaction, with good follow up! Before the event I wasn't sure that a physical event could be replaced, but afterwards I was questioning why virtual ones as good as this weren't the 'norm'!"
How did you find chatting with the students on webchat/video call?
"This element worked really well alongside the virtual stall on the platform, messaging candidates was great and time-efficient. I don't feel that I missed anyone who wanted to know more. From experience, this does happen at physical events when you have a queue or simply can't get to people."
Did the STEM Women event enable Alacrity to attract applications from students that you wouldn't have found through other channels?
"Absolutely! Alacrity has a unique offering for graduates (I believe we are the best-kept secret in the UK!) We are based in South Wales and whilst we have great connections with a number of Universities the STEM Women events have provided us with the opportunity to amplify what we do and to attract talented women to our programme."
Did the online nature of our 2020 event provide a different experience compared to previous, in-venue events? Explain how.
"I think the differentiator is the platform, together with the support from the STEM women team."
Would you recommend STEM Women events to other companies?
"It's a huge YES from me, I can't recommend it highly enough."
Do you know how many hires were made following the STEM Women event?
"We are not open for applications for Sept 2021 until the Spring, but I have had a huge amount of interest expressed following the event and I will follow up when our recruitment window opens. For our 2020 cohort, we connected with STEM women last May and of the 30 graduates we recruited, 3 came via STEM women."
Check out more of our client case studies here. We have also interviewed attendees who secured graduate roles following our STEM Women events, find out more here.
If you're interested in exhibiting at one of our 2021 virtual events, get in touch with our event sales manager today. Email Lauren at laurenj@stemwomen.co.uk and book in a demo.