Best Films and TV to Inspire Women in STEM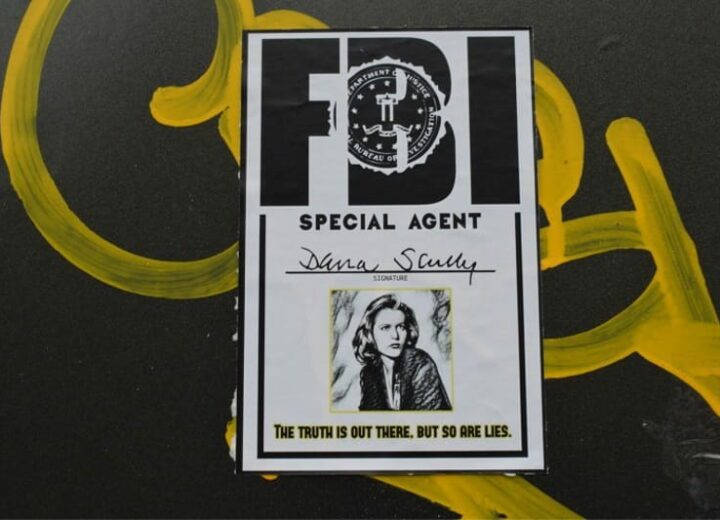 It can be difficult to find inspiring women in STEM on the big screen, and on television. However, representation of women in science, technology, engineering and mathematics has improved over the years, as more films and TV series put female STEM characters front and centre.
In previous articles, we looked at how influential female role models can be for women in STEM, especially if these depictions are in the media. Pop culture can play a big role in encouraging more women to enter STEM industries, providing representation that can be extremely empowering. From fictional characters to historical figures, both depictions are important and powerful!
So, let's take a look at some of the best films and TV shows that could help to inspire women in STEM and encourage some female innovators of the future.
Films
Hidden Figures
One of the most iconic films to inspire women in STEM is Hidden Figures (2016). It follows the story of mathematicians Katherine Goble and Dorothy Vaughan, and engineer Mary Jackson, African American women who were instrumental in America's success in the space race. Not only does this film depict women working in STEM and the challenges they endure, but it reveals the real value of diversity and how women can make a difference when working in these fields.  There is also a fantastic depiction of Mary Jackson teaching herself programming, which is extremely inspiring to self-taught coders out there.
Big Hero 6
This animated film features two young female innovators at the centre of the tale, chemistry expert Honey Lemon and engineer Go Go Tomago. Big Hero 6 (2014) does more than just provide some great female role models, the film highlights the importance of diverse personalities and how they can thrive in STEM. Neither of these women have to rely on having superpowers to be brilliant, instead, they both use their intelligence and knowledge to help save the day.
Contact
Contact (1997) follows Ellie Arroway, played by Jodie Foster, a SETI scientist who intercepts an alien intelligence signal that reveals plans to create a vehicle to make contact with earth. This film not only depicts a woman working in scientific fields, but it also delves into how she overcomes cultural and political obstacles in order to do her job well. She faces funding issues, criticism from the scientific community, and science-versus religion debates. It shows the incredible possibilities a career in science can present to women.
Ghostbusters
Ghostbusters (2016) may not be the first film that springs to mind when you think of women in STEM, but the all-female cast reboot of this classic 80s movie is an inspiring depiction of women in STEM having fun. Ivy League university physicist Erin Gilbert (Kristen Wiig), fringe scientist Abby Yates (Melissa McCarthy), and nuclear engineer Jillian Holtzmann (Kate McKinnon) use their collective intelligence to develop weapons and theories to help save their city. Any women who love tech and sci-fi can identify with these characters and have fun watching them on the big screen.
​
Black Panther
The Academy Award winning action and adventure film Black Panther (2018) has been praised for many things but one of the most important is its depiction of a dynamic woman in STEM. Shuri, played by Letitia Wright, is a genius inventor, scientist, warrior and princess of Wakanda. Her character develops some of the most complex and ground-breaking technology in Wakanda, making her the perfect female role model. It has also recently been rumoured that Wright will take over the lead character of the Black Panther in the next film.
Enigma and Imitation Game
Both of these films follow the story of the cryptographers and codebreakers that were employed during the Second World War at Bletchley Park. The Imitation Game (2014) focuses on the brilliance of mathematician Alan Turing, however Joan Clarke, portrayed by Keira Knightley plays a key role in the code-breaking operation, which ultimately leads to deciphering the encrypted code. Similarly, Enigma (2001) uncovers the hidden women who were employed as codebreakers during the war with Germany. Enigma serves as an introduction to the 8000 women, known as Wrens, who served as cryptanalysts.
Gravity
The intergalactic feature film Gravity (2013) features Dr Ryan Stone, played by Sandra Bullock who surprisingly isn't an astronaut. Instead, she is an extremely intelligent biomedical engineer who develops revolutionary medical imaging technology, which has been approved by the Hubble Space Telescope. She embarks on her first mission to space to help service the device, alongside veteran astronaut Matt Kowalski. However, disaster strikes, and Dr Stone is forced to rely on her intelligence and ingenuity to survive.
Avatar
Films like Avatar (2009) can also help women to see STEM as a gate way to exploration. In Avatar, the character of Dr Grace Augustine epitomizes the scientist who is eager to step outside of her comfort zone and use STEM methods and equipment to learn more about our surroundings and cultures. The explorative technology in this film is truly inspiring and the fact that a woman is the lead of the program is encouraging.
Outbreak and Contagion
Probably the most relevant to our current times and the COVID-19 pandemic, Contagion (2011) and Outbreak (1995) are films which both feature female scientists at the helm. Dr Erin Mears in Contagion and Dr Roberta Keough in Outbreak both work as scientists in the field with the Centres for Disease Control. Both Dr's use their knowledge of science to combat the challenges that are not too different from the ones we are facing today.
Contagion in particular has been applauded for its accurate science and realistic portrayal of a meticulous and driven epidemic intelligence service officer. Dr Mears' tireless work to save lives and her incredible knowledge and devotion to science make her the perfect role model for women in STEM.
Documentaries
CodeGirl
CodeGirl (2015) is a documentary film that aims to inspire and encourage young girls to pursue their interests in the fields of STEM and business. The film features teams of high school girls across the world as they work to solve their community's problems by building mobile apps for the annual Technovation.
CODE: Debugging the Gender Gap
This documentary film which was released in 2015 and created by Robin Hauser explores the lack of female and minority software engineers and the reasons for this gap. It features interviews from programmers and tech entrepreneurs from popular tech brands and poses the question: What would society gain from having more minorities and women in tech? Not only does the documentary empower more female and ethnic programmers, but it also shows the efforts being made to create a more diverse programming community.
TV
Halt and Catch Fire
Halt and Catch Fire is a relatively under the radar tv series which follows two women during the personal computing revolution and development of the World Wide Web in the 1980s and 90s. Cameron Howe (Mackenzie Davis) is a programming prodigy and video game designer, while Donna Clark (Kerry Bishé) is a computer engineer and businesswoman. The women form a pioneering start-up which combines online games, shopping and a social network. Although the women encounter sexism along the way, they refuse to let it get in the way of their dreams.
X-Files
The X-Files has become an iconic television series across the world, and one of the most prominent characters is, of course, Agent Scully. She is considered to be one of the most inspirational fictional women on television, leading women to pursue careers in STEM, a movement named "The Scully Effect." This classic sci-fi series features aliens and paranormal cases, which allow Scully to show her expertise in the field of STEM.
STEM Women
At STEM Women, we host networking and career events that help young women start their careers in STEM industries. Our events help young women to 'see themselves' in these career paths by having the chance to listen to inspiring talks from real women working in STEM, chat to representatives from top employers and learn more about the industry.
We believe that by increasing the exposure young women have to strong role models in STEM, it will help them to have the confidence to pursue careers in this exciting industry.
For more information on our events, visit stemwomenevents.com. and follow us on LinkedIn, Twitter, Instagram and Facebook.