Bespoke German Speaking Virtual Insight Event with VMware – Case Study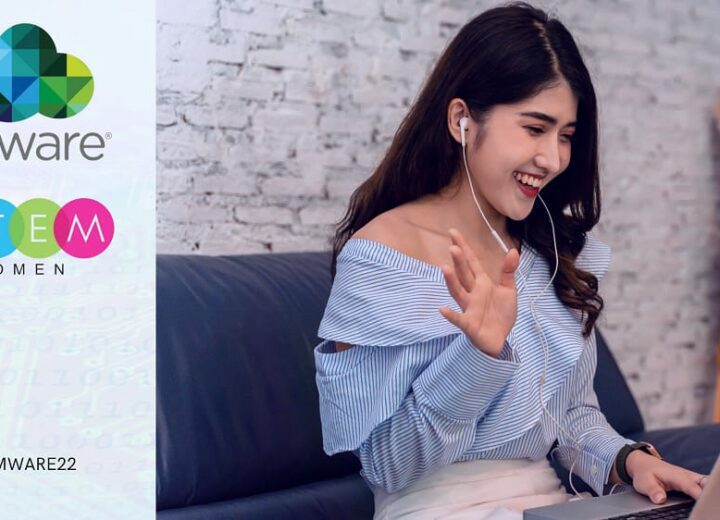 Targeted talent attraction through a bespoke STEM Women Virtual Event.
Working in partnership with VMware, an innovative technology company offering digital solutions, STEM Women organised a unique virtual insight event to assist their recruitment drive.
The Challenge – Attracting relevant interest from talented female candidates with specific skillsets.
VMware were looking to interact with STEM and MINT students who had German and English language skills.
The Solution – An exclusive and targeted insight event.
We organised a bespoke event on our virtual platform, which we marketed exclusively to VMware's specific candidate requirements. Our STEM Women sourcing team worked hard to compile an attendee list which met the talented criteria VMware were looking for.
The event was hosted virtually on the STEM Women events platform and featured a range of talks from representatives at VMware, a panel discussion and networking opportunities.  The event ran from 11am – 2.30pm CET and was presented mostly in German, with some English introductions.
Attendees heard presentations on how to encourage a growth mindset, what VMware do as a company, and how candidates can speed up their career and avoid the typical stumbling blocks. Following this, attendees were invited to join the audience of a live panel discussion featuring women working at the company.
In the final part of the event, attendees could book exclusive 1-1 recruiter sessions to find out more about the opportunities that were available and discover more about VMware.
The Result – 71 event sign ups and high engagement during the event.
The VMware event was hugely successful, attracting 71 talented sign ups who matched the niche criteria. During the course of the event, the VMware company stall had 105 visits, and attendees had 70 conversations with the recruitment team, sending 113 chat messages.
The team at VMware were delighted with how the event was run and received great engagement from prospective candidates. We spoke to Marie Sullivan from VMware after the event:
"We were extremely happy with the number of attendees who joined our STEM Women German event. The team at STEM Women were very helpful in organising the event and took time to train our team that hadn't worked on the platform before. We will certainly be organising another event soon."
Like the sound of a bespoke careers event for your company? Get in touch with our team today and discover how we can help your recruitment drive. Get in touch with us info@stemwomen.com to book a demo!