Why your company should exhibit at STEM Women Weekly Online Careers Event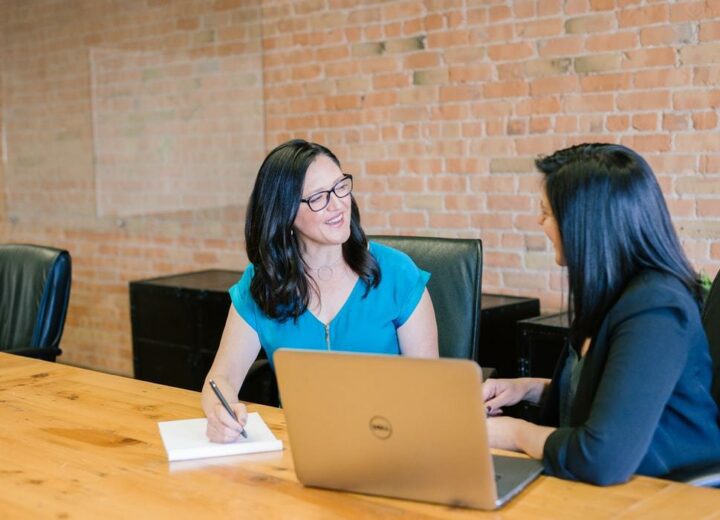 If your company is struggling to meet relevant, high calibre candidates due to COVID-19, it may be time to move your recruitment efforts online.
At STEM Women, we have recently launched a new way for employers and candidates to meet and build their professional networks. Taking place every Wednesday afternoon, employers will have the chance to reach out to virtual sign-ups based on their profile, to arrange online interviews, assessments and more.
If this sounds like something your company would be interested in, get in touch with Sophie – sophiec@stemwomen.co.uk
The Benefits of Attending a STEM Women Weekly Online Careers Event
If you're still a little unsure of some of the ways an online careers event could benefit your company, we've put together a few reasons why virtual fairs are the future.
Exclusive access to high calibre candidates
By signing up to one of our online events, you will have exclusive access to a pool of high calibre female candidates who are actively looking to start careers in a STEM related industry. You will have the ability to view their profiles and make informed decisions as to which candidates you wish to bring forward to the next stage of the event.
Whether you plan to have informal chats, networking sessions, online interviews or conduct assessments, this is the perfect way to ensure you're meeting the right people.
Each of our virtual attendees will be handpicked and pre-screened, in line with our usual high standards, taking into account employer hiring preferences.
Improved recruitment efficiency
The current climate has made it impossible for recruiters to meet potential candidates at face-to-face careers fairs. Our online fairs allow you access to a pool of talent that is targeted to your hiring needs, which will make it much easier to find, meet, interview and recruit new talent.
Conducting these events online means that you can be more streamlined in your approach, you can easily match candidates to roles based on specific skills, experiences and requirements.
The online event is organised so that there are set times for when chats and interviews take place. This means there is less chance of going back and forth trying to arrange a convenient time for both parties. With a faster interviewing process, you will also see reduced time to hire which gives you a huge advantage in the competitive job market.
Lastly, once you have conducted your interview or networking sessions, many video chat platforms have the ability to save the video for your records. These videos can be watched by the recruitment team to help with decision making and could also be used in training.  Of course, if you intend to record your interview, you must inform the candidate of this.
Cut down costs considerably
Attending an online careers event can help you and your company save money, which is hugely important when facing these unprecedented times. You can conduct interviews, screen candidates and networking from the comfort of your office or living room, which means there will be no travel costs, hotels bookings, expenses or marketing materials to organise and pay for.
Build strong candidate pipelines
Even if you choose a small number of candidates to interview, you will still have exclusive access to the full pool of talent. This means you can effectively build strong candidate pipelines to market new roles and opportunities to.
Limits location constraints
Our online careers events also eliminate location constraints as recruiters can talk to candidates from all over the country, which greatly increases the scope for finding talent.
Measurable results
Because this process is so streamlined, it's easy to measure and track your recruitment results. By interviewing talent back to back during the online event, you'll know exactly how certain candidates were sourced.
Raises and improves employer brand awareness  
Our online events make sure you stand out to candidates, improving your brand awareness and showcasing your graduate opportunities.
Being part of virtual fairs also show candidates that your company is innovative, which is especially beneficial for tech companies or digital brands.
Sign up for our next Weekly Online Careers Event
At STEM Women, we host weekly online careers events that are perfect for companies looking to recruit female students and recent graduates into STEM related roles.
A new way to meet and network with candidates, our fairs offer a more effective way to recruit female STEM talent.
If you're an employer interested in joining one of our Weekly Online Careers Events, get in touch with Sophie using sophiec@stemwomen.co.uk.